It was John Ross and Pamela's wedding day on Dallas Season 3 Episode 4 and there was only one hitch...the groom was missing. 
In order to get his fracking permits approved, John Ross had to deliver a thumb drive to Harris Ryland. At a brothel. And between getting mauled by a couple of call girls and getting some salacious video of the Railroad Commisioner, John Ross somehow managed to make it to his wedding on time.
Unfortunately, Harris Ryland took some photos of John Ross and with a little creative story telling and the help of John Ross' secretary, he hopes to have enough to black mail John Ross into dumping Emma.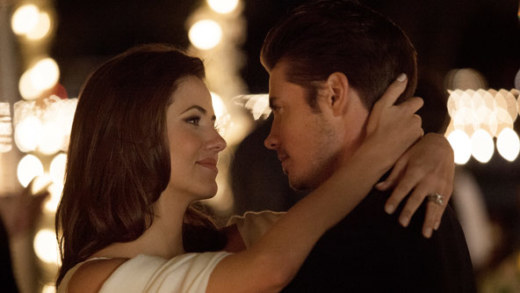 John Ross' travails were far from over as Sue Ellen threatened to tell his new wife about his affair but when he ignored her warning, Sue Ellen appeared to back down.

Back from Mexico, Christopher shared the news of Nicolas' wife. But Elena got in even deeper, believing her new lover was getting a divorce and she was his true love.

But Lucia Trevino visited Dallas to tell her husband the divorce plans are off. She wants to give their marriage a second chance. When Nicolas balked, she threatened to expose all of his secrets, then surely he's lose his dear Elena forever.

If you missed a minute or just want to see it again, you can watch Dallas online here at TV Fanatic. 

C. Orlando is a TV Fanatic Staff Writer. Follow her on Twitter.

Tags: Dallas