TV Fanatic Works Better with Prime Instant Video
Eastwick Episode Guide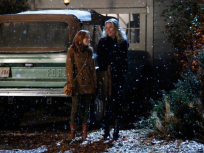 This episode of Eastwick is titled "Paint and Pleasure." In it, Joanna tries to bounce back from her mishaps.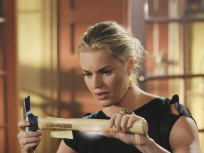 This week's episode is titled "Red Ants and Black Widows." Roxie seeks to figure out and grant Chad's final wish without much of a clue to go on. Joanna tries to harness her newfound power and Kat is also mystified by her new ability..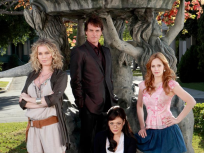 It's Halloween on Eastwick this week. During the celebrate, Roxie envisions an ill fate for her loved-ones and tries to prevent it from happening.
This episode of Eastwick is titled "Mooning and Crooning." In it, A celestial phenomenon over Eastwick forces the townsfolk into a crazed frenzy for a night. As a result, Kat lets go of her inhibitions on top of a piano as Roxie and Mia find themselves in a shameful situation with Chad and Josh. Meanwhile, Joanna's editor pressures her to print a newspaper story that gets her into trouble.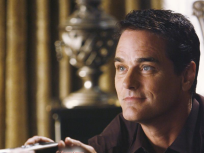 On this week's episode, Darryl convinces Roxie to uncover the mystery that shrouds her new neighbor. Also, a divorce lawyer helps Kat with her marital issues; and the man Joanna's former fiance shows up in Eastwick.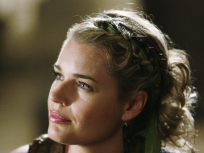 This week's episode of Eastwick is titled "Madams and Madames." During the hour, Roxie is haunted by a ghost; Kat gives Raymond a second chance; and Joanna's quest for answers behind Darryl's identity leads her to another scandal.
On this episode of Eastwick, Kat tries break free from her marriage to Raymond. In other storyline news: Roxie attempts to protect her daughter from a hounding ex-boyfriend; while Joanna and Penny tries to uncover the truth behind Darryl Van Horne's identity.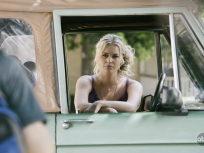 This is the series premiere of Eastwick. In it, we meet three rather unique women, all of whom share a certain trait. On the pilot episode of Eastwick, three women from the New England town of Eastwick each make a wish on a coin. This summons mysterious man named Darryl Van Horne and very odd things takes place upon his arrival.