TV Fanatic Works Better with Prime Instant Video
Human Target Episode Guide
On the Christmas episode of Human Target, Chance is tasked with a difficult mission: save a family from assassination.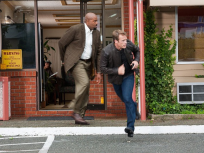 Chance and Winston face an interesting case this week. They must help a client who is suffering from retrograde amnesia.
Baptiste is back! Lennie James reprises his role as Chance's enemy on this episode of Human Target.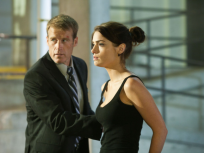 Chance protects a woman named Ames this week. She's played by actress Janet Montgomery.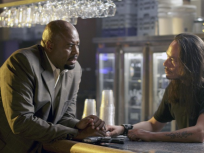 Chance hires a himself out to a woman he realizes is a widow of a man he killed years before on this episode. Elsewhere, Ames keeps bugging Guerrero to take her on as an assistant.
Chance vows to retire as a bodyguard on this season premiere... but, come on, do you really think that will last? Ilsa Pucci, a billionaire philanthropist ends up getting him involved in the business again.
In this first season finale "Christopher Chance", we learn the story about what made Chance become the man he is today.
On "Victoria" the life of a British Royal family member is at stake. Chance is hired to protect the Princess of Whales, when her romance with an ordinary citizen makes her the target of an assassination plot.
This episode is titled "Tanarak." Chance journeys to an Alaskan island to search for a missing doctor and get to the bottom of a corporation's role in a miner's death.
This week's episode is titled "Corner Man." Christopher Chance is hired to protect a prizefighter from a heartless businessman.