TV Fanatic Works Better with Prime Instant Video
Privileged Episode Guide
Marco and Keith plan their wedding; Rose ditches on her spring break plans with Sage; Zach feels Rose is changing too quickly and might end their relationship; Megan and Lily discover Arthur is drinking again; and Shelby wants Arthur to give her another chance.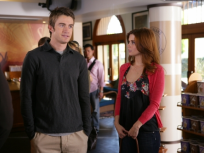 Rose tells Sage who their grandfather is, causing a fight between Laurel and the twins. Will's dad starts the magazine and Megan is having a tough time pleasing the Editor in Chief. Marco tries to win back Keith.
Charlie tells Megan his true feelings for her and then kisses her! Will later confronts Charlie at his going-away party. Meanwhile, Rose uncovers a family secret and Sage is nervous about telling Luis she's a virgin until she finds out he's religious.
Megan has dinner with Will's family, Megan's dad attempts to pay Will back, the girls get sick of their publicity parties and Marco looks for an investment for his restaurant.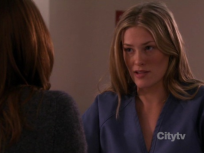 Megan rushes to Lily's aid when she's in prison. Will offers to bail out Lily, but Arthur refuses to let him. Meanwhile, Rose helps Sage pick out an expensive gift for Luis.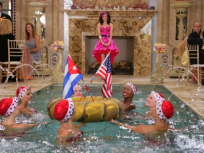 Megan tries to final have sex with Will; Charlie goes to Megan for help applying to colleges; Rose and Sage host a charity luncheon.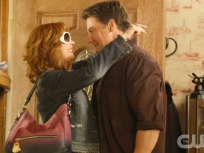 Megan's mother, Shelby (Sharon Lawrence), returns after abandoning her family. Will becomes jealous that Megan goes to Charlie with her problem. Rose and Marco try to get Sage to show her true feelings for Luis.
Will finds out he's no longer going to Brazil, Miles comes to visit Laurel, Sage likes the new help, and Rose tries to recover after cheating.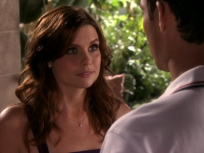 Megan goes on a date with Will, Rose gets a D on her English exam and plans on cheating on her History and Sage tries to hatch a plan to keep her from getting caught.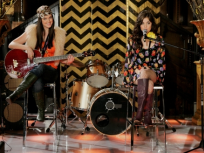 Sage and Rose's new publicist, Patricia Kingston, gets them gigs at the opening of a new nightclub where they perform. Megan's friend, Caryn, comes to visit from out of town. Will has a job!