With nominations for the 2012 Emmy Awards scheduled to be announced by Nick Offerman and Kerry Washington on July 19, staff writer Dan Forcella is here to give you a quick overview of each category, his predictions for the 2012 nominations, and his Emmy Wish Lists for who ought to be on the ballot.
Other categories we've covered, predicted, and forecasted so far: Lead Actor Comedy, Lead Actress Comedy, Supporting Actor Comedy, Supporting Actress Comedy, Comedy Series, Lead Actor Drama, Lead Actress Drama, Supporting Actor Drama, Supporting Actress Drama, Drama Series, Guest Actor Comedy, and Guest Actress Comedy.
-------------------------------------------
He won the award in 2009 for his role on Rescue Me, and he was nominated last year for this The Good Wife performance, so I have to say that Michael J. Fox is the favorite in the 2012 Outstanding Guest Actor in a Drama Series race.  I also have Fox as a favorite in the comedy counterpart...boy would that be quite the double victory!  I like his Good Wife brethren Matthew Perry and three-time nominee Robert Morse to play Fox's biggest competition.
Prediction
Michael J. Fox - The Good Wife
Chris Messina - Damages
Robert Morse - Mad Men
Edward James Olmos - Dexter
Matthew Perry - The Good Wife
Mykelti Williamson - Justified
I like Justified to repeat its nomination in the category from last year, only this time it will go to Williamson. Jeremy Davies was great again this season, but his Dickie Bennett just wasn't a big enough part of the story this time around. Although many critics hated this season of Dexter, it always does well at awards shows, and Olmos is a big enough name to steal one of the final spots. My final prediction belongs to Chris Messina for his work on Damages.
Emmy Wish List
Yasiin Bey (Mos Def) - Dexter
It was a surprisingly great performance by Mos Def on this season of Dexter.  With the mess of a season the show put forth, his performance was one of the only bright spots in 2011-12. Well that, and the news that Yvonne Strahovski will be on next year!
James Caan - Hawaii Five-0
Maybe I'm just a softy for Big Ed Deline and my love of Las Vegas, but I really enjoyed the Caan men teaming up on the island this season. Caan senior played great opposite his son, especially since his character embraced Hawaii, unlike Scott's Danno.
John Corbett - Parenthood
Whether you loved him or hated him, wanted Sarah to get back together with him or not, there is no denying that Corbett did a great job in the role of dead beat dad and husband. Personally I took a liking to Seth Holt, and wanted him to become a permanent member of the Braverman team...oh well.
Charlie Cox - Boardwalk Empire
His Owen Slater was great at causing trouble in Atlantic City, but it was Cox's performance that was causing little trouble for this season of Boardwalk Empire.  He was detestable and loveable all at the same time, as Owen moved the story along nicely this year.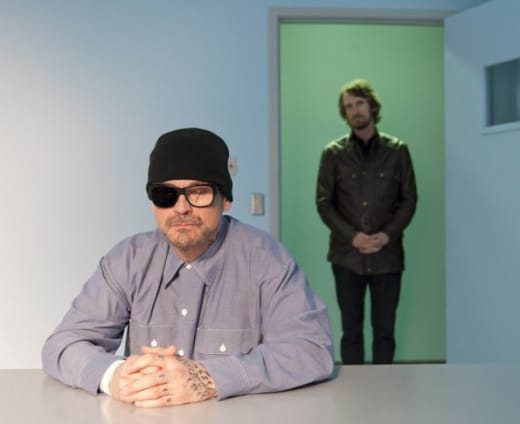 Ray McKinnon - Sons of Anarchy
Was there a creepier character on all of television this season? I didn't know what Lincoln Potter's deal was throughout most of Sons this season, but that was the most exciting part. McKinnon kept everyone guessing, and his Potter was a joy to watch on screen.
Mykelti Williamson - Justified
McKinnon might have been creepy, but Williamson was just plain nasty. Did you see what he did with that meat cleaver? Doing more with an eye movement than most actors can do with a monologue, Williamson continued a fine line of Justified villains in this fantastic performance.
Now it's your turn TV Fanatics! Who would make your Emmy Wish List for Outstanding Guest Actor in a Drama Series?
Dan Forcella is a TV Fanatic Staff Writer. Follow him on Twitter.