The Simpsons got off to a surprisingly sad start on The Simpsons Season 26 Episode 1, as producer Al Jean and company proved they were not liars:
They really did kill off a key character.
No, it wasn't a true mainstay of the series, but Rabbi Hyman Krustofsky, Krusty's father, is no longer with us. No wonder the installment was titled "Clown in the Dumps," huh?
The tragedy took place after Krusty felt depressed because he got roasted by comedians such as Jeffrey Ross and Sarah Silverman. He subsequently went to visit his dad for some words of wisdom.
But the rabbi wasn't extremely comforting before saying "You've always been ehhhh" and then dropping dead in the middle of his sentence.
How will this event affect Krusty? Jean says we may see some repercussions down the line.
For now, in case you missed it or wish to relive it, you can watch The Simpsons online: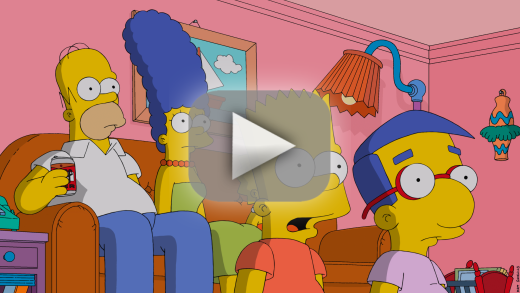 Matt Richenthal is the Editor in Chief of TV Fanatic. Follow him on Twitter and on Google+.