Supernatural Season 10 Episode 11 Review: There's No Place Like Home

Sean McKenna at . Updated at .
If Charlie can move forward after her dark debacle in Supernatural Season 10 Episode 11 (even Sam's moved forward from his blood-drinking days and time without a soul), then Dean, the Winchester that he is, should be able to get through it all, too.
The brothers have been through so many hardships and situations. They've even died. So to figure out how to progress beyond the Mark of Cain should just be another challenge soon to be overcome.
Well, if Sam and Dean can ever figure out just what to do and move the story in that direction. I'm certainly ready to head that way!
But this hour deviated from the brothers' hunt for answers and clues in order to focus on the return of Charlie. Yet, even with the side quest, the effects of the Mark were still evident and the parallels with dark Charlie were there.
I liked that just because there was a different lead focus for the hour, the larger stuff with the Mark wasn't forgotten.
Oh yeah, there was dark Charlie.
I wasn't really a fan of the Oz-themed Supernatural Season 9 Episode 4, but I was intrigued by Charlie's return. Why was she back? I thought her journey to Oz was either the last we'd seen from her or the set up for some spin-off show.
So to see Charlie an established hand-to-hand fighter and throwing out barbs at her friends was such a change. I kept waiting for her eyes to flick black.
Instead, there was a lot of Oz lore thrown in involving a war, an evil wizard, magic that pulled out Charlie's darkness and the need for a key to fix everything.
I'm still a bit hazy on all the magic details, but the result of getting to see a different side to actor Felicia Day was fun. I always enjoy a good "bad side" version of our favorite characters. We've seen Sam, Dean and Castiel do it, and that was entertaining.
Kudos to Day for being able to pull off all three versions of Charlie.
That fight between dark Charlie and Dean was especially intense, and nice to see some combat that didn't end with one punch. It was easy to see that even with Dean trying to control the Mark with all his "healthy" choices, he still wound up beating the crap out of his friend. Sure, she was the bad version, but the good version also got hurt.
I know that it tore Dean up inside, though Charlie's response after she was put back together was spot on. It sort of reminded me of Kevin's speech as a ghost to the brothers about quitting their fight with each other. It's about overcoming the obstacles no matter how difficult they are.
Sure, the whole thing is scary for Dean, but even as he kept checking his arm and hand, I think there was some recognition that he could pull through. It's just not going to be an easy journey.
Though, let's just hope he doesn't make mistakes again like letting the person out for revenge go "chat" with their target while he hangs back. C'mon, Dean! Or like when he revealed to dark Charlie the big plan and then was followed by her. C'mon, Dean!
That said, the focus of the hour seemed much more on point, and I was far more interested in what was going to happen (even if there were some confusing magic rules and perhaps a contrived way to fix everything with that Men of Letters member). And there were no whiny teenagers or crazy mothers hindering the pacing or the story.
If you're a fan of Charlie, I'm sure you liked this hour but, overall, this was a solid Supernatural Season 10 outing that really highlighted the whole darkside angle and being able to get through it all. Now I'm just ready for Sam and Dean to really make some progress on being able to actually get rid of the Mark of confronting Cain.
Though I can't help but wonder what a fight between soulless Sam, demon Dean and dark Charlie would be like...
What did you think of the hour? Did you enjoy Charlie's return? Is there hope for Dean? Sound off below, and be sure to catch all the Charlie goodness you want when you watch Supernatural online.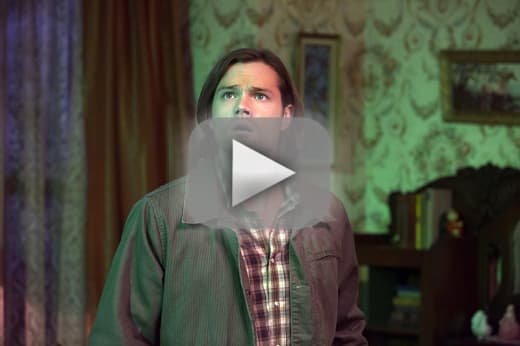 Sean McKenna was a TV Fanatic Staff Writer. He retired in May of 2017. Follow him on Twitter.