Shameless Season 8 Episode 6 Review: Icarus Fell and Rusty Ate Him
Paul Dailly at .
If your tenant is not paying their rent, there's a good chance they're dead. 
That was the realization Fiona came to on Shameless Season 8 Episode 6 when she realized something was not right with her tenant and made her way into the apartment.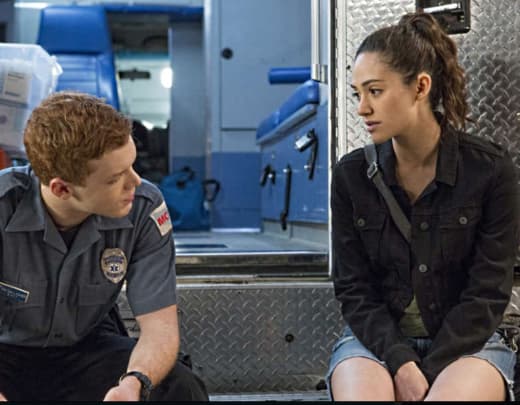 Can we all just take a moment to recognize the incredible talent of Emmy Rossum? Whether she's got a dark scene or a comical one, she always pulls it off with finesse. 
Her reaction to the dog eating the old woman's ankle was likely not far off the way anybody else would act in that situation. It was difficult for Fiona because this woman was not paying her rent, and it was making things difficult for her as a first-time landlord. 
To keep the wheels spinning, the money needs to be coming and, and despite Fiona wanting the woman gone, you could tell finding the dead body had a lasting effect on her. 
She didn't want the woman to be forgotten, but the family members were intent on making the clearing of the apartment a rush job with very little thought for the member of their family who passed.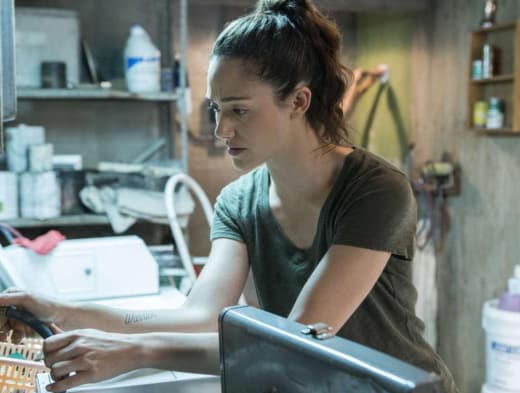 The decor and belongings in a home say a lot about a character, and Fiona finding the pictures of the woman from her younger years helped push her into a different mindset. 
She was appalled at the way the family only cared about whether there was a security deposit to return, and it likely made her think how she would feel if she was in the deceased's position. 
Would anyone remember her when she passed? Would she lay there for days, weeks, months or even years before anyone found her? It's not a good thing to think about. 
Kev: I can be all gender-liquid like you.
V: You mean gender-fluid?
It broke my heart that the dog was being put down because it resorted to eating its owner without so much as a second thought. Fiona is trying to be a better person, and it was perfect for her to step in. 
I gasped when Nessa was letting the dog lick her face. That's the type of thing that would give you nightmares, but at least it all worked out in the end. 
The same cannot be said for Fiona's relationship with Ian. While they tried to talk out their differences, Ian thought that Fiona was getting too big for her boots, and he may have a point.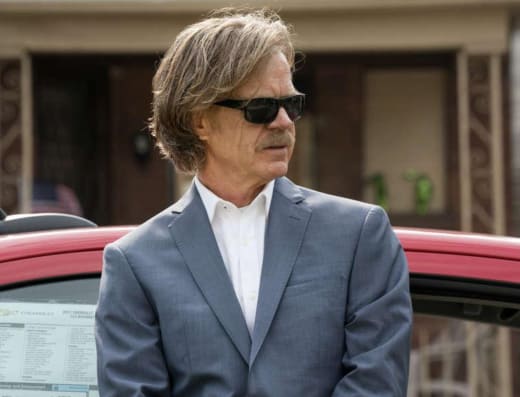 However, it's not right for him to turn on her the way he did. He may claim that he doesn't recognize her anymore, but it's clear she is pro-gentrification when it comes to the Southside. 
She grew up there and knows just how dangerous it can be. That said, housing a group of teenagers who didn't grew up homeless is not a good thing. 
Did anyone else feel sorry for Frank? Losing his job would typically be something that would send him into a downward spiral, but this new and improved Frank will likely find another way to keep himself on the straight and narrow. 
I chuckled when he thought he was being offered a managerial job, but let's face it, that would have been a little too predictable to take seriously. 
Jobs being cut is the type of thing that happens in this day and age, so Frank will need to show off his resilience if he wants to keep up with being part of the working class. 
Debbie: Hey, would you be so kind as to get me the morning after pill?
Woman: Of course.
It was a nice nod to the days of him being the biggest fraudster on television to have him actually obtaining credit in his own name. There was a time he had credit cards in all of his kids' names. 
Lip looking out for Brad was one of the worst storylines of the entire series. Lip seems to be taking on a new role as a do-gooder, and that's a good thing. 
But, there need to be some decent storylines to go along with it. How are we supposed to care about Brad when he's complained about something every other scene?
Lip staying sober is a good thing, and I could see him taking on a career as a counselor down the line. I hope they manage to keep him apart from Brad's wife because it seems like there's a connection between the two of them. 
Wouldn't it be awful if Brad was left out in the cold and Lip moved in to be a father for the baby? It would provide some much-needed stability, but it would be all that ethical. 
Debbie going to extreme measures to obtain the morning after was another storyline that felt like it had been done before. She may be trying to take control of her life, but getting high on drugs while looking after Franny is downright stupid. 
Does she not remember what happened to Fiona back on Shameless Season 4 when Liam indulged in some of the drugs? The kid almost died. 
You would think that would be enough for Debbie to stay away from drugs for life. It would not surprise me if something happens and Derek winds up taking the baby off of her. 
He may not have been there, but Debbie's not doing that great. Yes, the woman tried to steal her money, but that's what Debbie gets for trying to break the law. 
"Icarus Fell and Rusty Ate Him" was a hit or miss episode. Some storylines were fun while others were not that interesting. 
Other tidbits from the episode:
Kev and V both questioning their sexuality put them in some fun situations, but hopefully, this storyline can be put to bed now they know where they stand with each other. 
Carl finding a place to put the arm and the way the media reacted to it was hilarious. 
Will Frank still be a hit with everyone at the school now that he's lost his job?
Over to you, Shameless Fanatics. What did you think of the episode?
Sound off below. 
Remember you can watch Shameless online right here via TV Fanatic. Get caught up right now. 
Shameless continues Sundays on Showtime!
Paul Dailly is the Associate Editor for TV Fanatic. Follow him on Twitter.