A lot of shows are going off the air this week!
It was season finale time for Girlfriends' Guide to Divorce, Code Black and The X-Files and The Flash and Arrow went on hiatus.
Did that mean the good lines were coming fast and furiously?
Scroll through the slideshow to find out.
1. The Big Bang Theory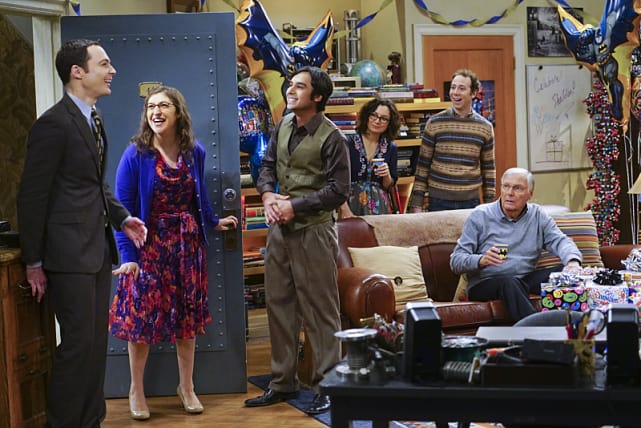 Bernadette: What kind of cake do you like?
Sheldon: My favorite is chocolate with strawberry frosting, three layers. And if there's writing on it, make sure it's not all caps. I don't want my dessert yelling at me.
2. Scorpion
Happy: You let the cat out of the bag.
Toby: Cats shouldn't be in a bag in the first place. Bags are a terrible place for cats.
3. Criminal Minds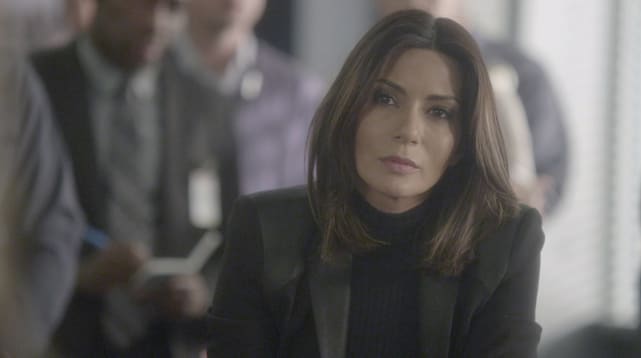 Morgan: She wants to meet for dinner tonight because we need to talk. I've gotten this text enough times in the past to know it ain't good.
Rossi: Hey look. All I know is Savannah is a wonderful woman and you two love each other. It'll be fine.
Morgan: Yeah?
Rossi: No. You're probably completely screwed, but good luck anyway.
4. The Vampire Diaries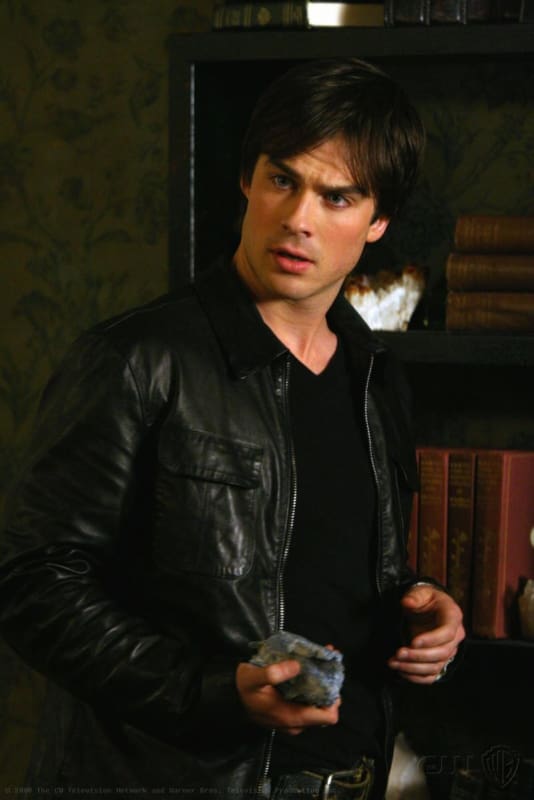 Enzo? Remember Thanksgiving in 1953? We were locked up and I told you I was thankful for you through that little hole in the wall. I take that back.

Damon
5. Shameless
You could do things with your tongue that would make a rattlesnake blush.


Queenie
6. Family Guy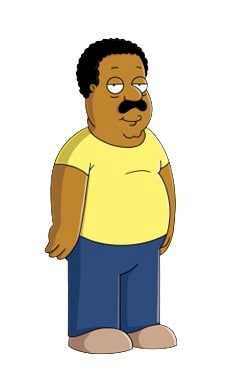 Oh, yeah. Black guys put hot sauce on everything on account most of us have been pepper-sprayed by the time we're two.

Cleveland
7. The Good Wife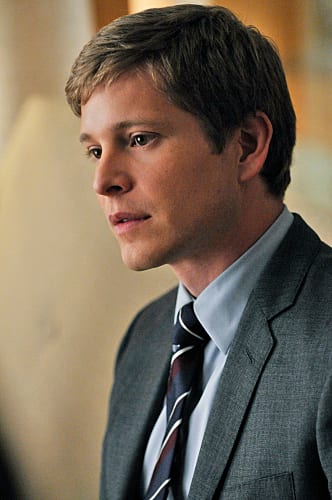 Cary: What are you doing for lunch today?
Lucca: Eating.
8. Better Call Saul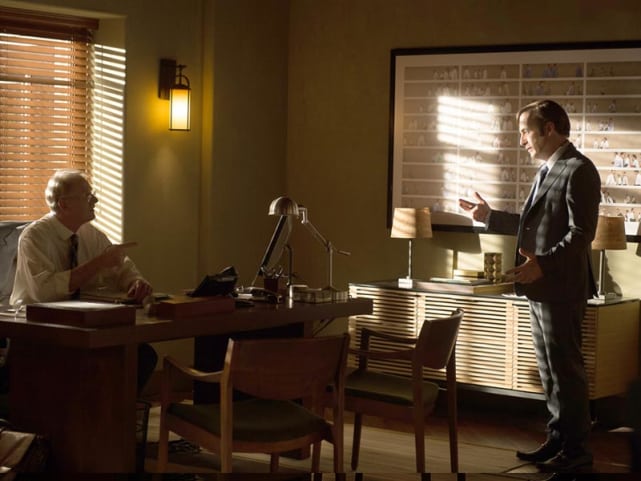 Jimmy: What are you doing here?
Chuck: My name is on the building.
9. Shadowhunters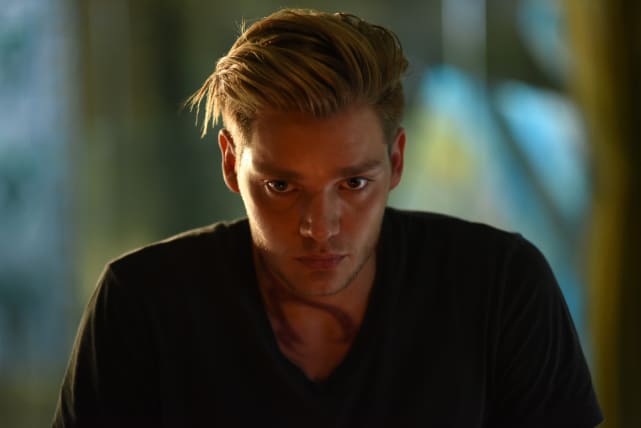 Simon's mom: Honey, you look like you're dying.
Simon: I'm dying to get out of this conversation.
10. Madam Secretary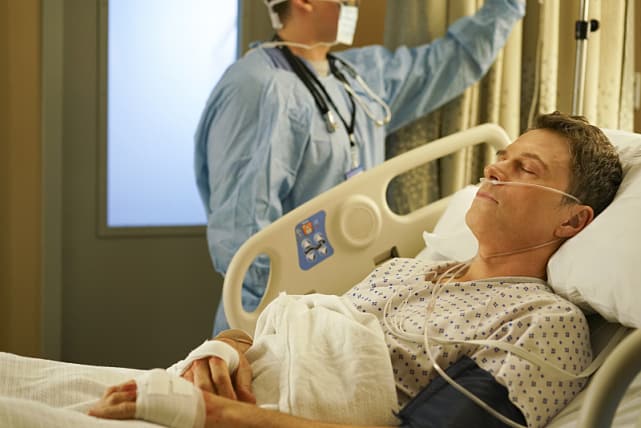 Russell: Do you need a minute?
Elizabeth: No I don't.
11. Downton Abbey
Mary: Do you still think dismissing Barrow was a useful saving, Papa?
Robert: That's rather below the belt, even for you.
12. Lucifer
You're the oldest young person I've ever met, and coming from an immortal, that's saying something.

Lucifer
13. Crazy Ex-Girlfriend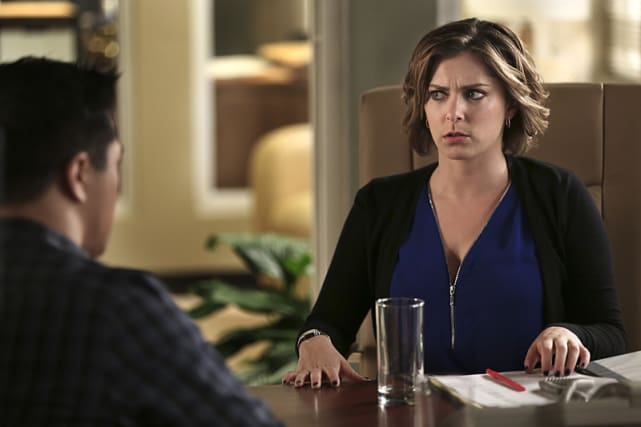 Josh: I haven't had hot water in, like, weeks. I'm showering with freezing cold water.
Rebecca: No hot water? That's terrible! You should complain!
Josh: Yeah, I don't like to complain about stuff.
14. The 100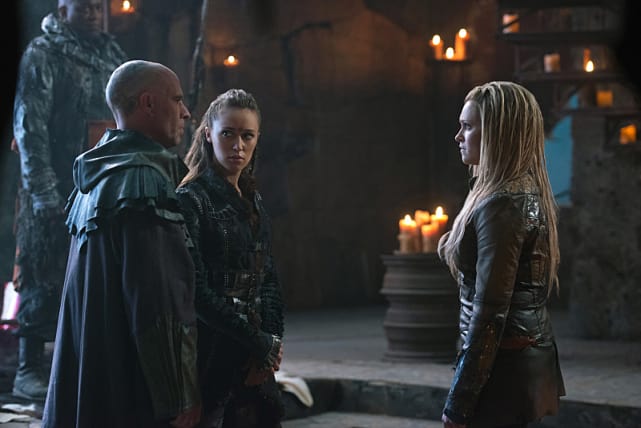 Blowing a space station out of the sky to get others to join isn't exactly an inspirational Unity Day story.

Jaha
15. Supergirl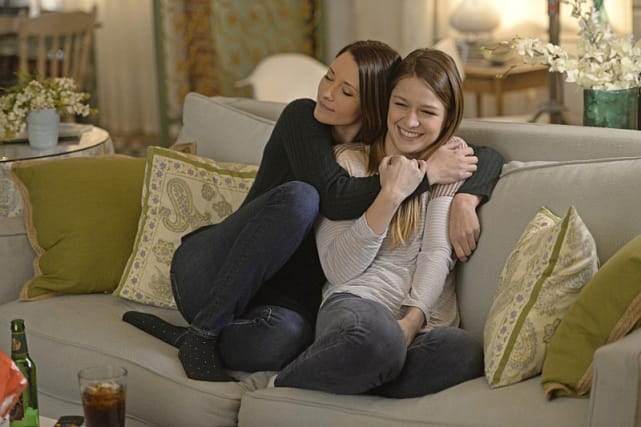 Maxwell: So nothing for my largesse then?
Kara: I was told you asked for and received Netflix.
Maxwell: You thought I was dangerous before, you have no idea how dangerous I get when I'm bored.
Kara: I recommend Call the Midwife.
16. The Originals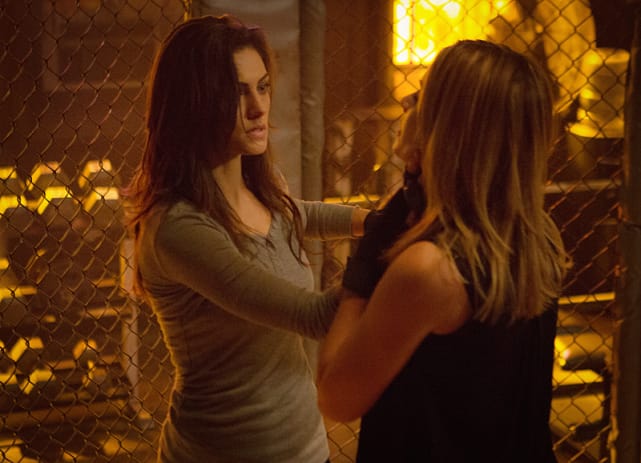 Elijah: Niklaus, for Heaven's sakes release the poor creature. [Klaus drops Chief of Police off a balcony.] That's not what I meant.
Klaus: He'll live.
17. Supernatural
With all due respect, Simmons, I don't think you can handle my rod.

Crowley
18. Grimm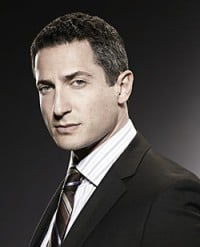 You don't wrestle a pig. You take him to slaughter, and make bacon.

Renard
19. Girls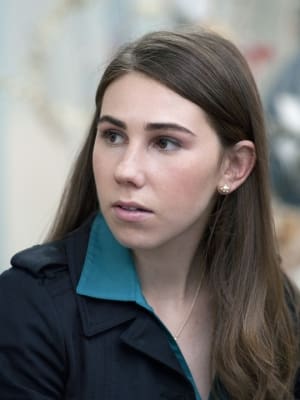 Shoshanna: Oh, wow. You look so whimsical-slash-beautiful.
Jessa: Thank you. I just bathed in the stream and then I ran through the field to dry myself.
20. Vinyl
Jamie: So don't I get points for initiative?
Richie: Horatio Alger.
Jamie: So you want me to suck your dick?
21. Major Crimes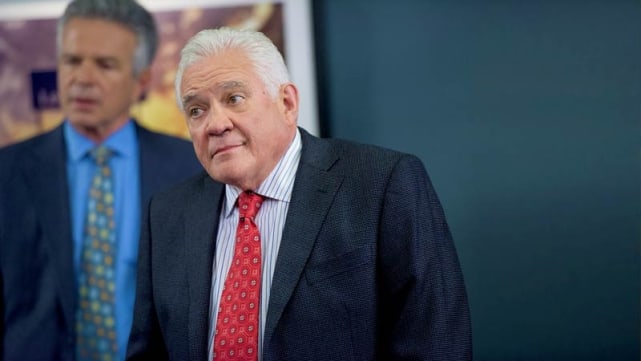 Provenza: I want to go big. This could be my last wedding.
Buzz: How many times have you said that?
22. Jane the Virgin
Jane: Waiting just doesn't seem to make sense anymore. I mean, I'm a virgin mom. That's just weird.
Narrator: Totally weird.
23. The Flash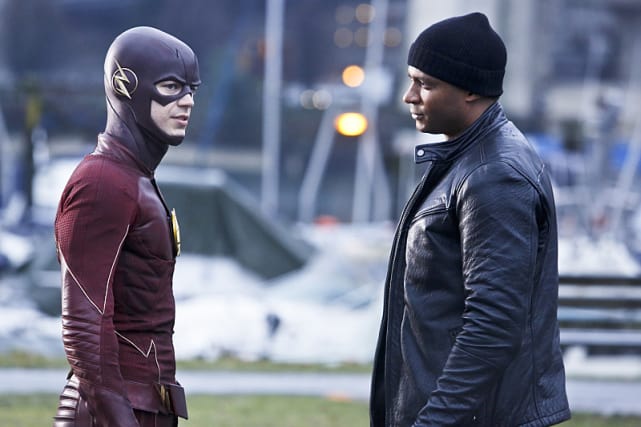 Joe: I don't suppose my homeowners insurance covers a Sharknado attack.
Wally: I don't understand you people. Jaws busts through your house like the Kool-Aid man, The Flash shows up and y'all just act like it's no big deal.
Iris: We've had a lot of weird things happen in Central City over the past two years.
Wally: Weirder than a talking shark wearing pants.
24. Teen Wolf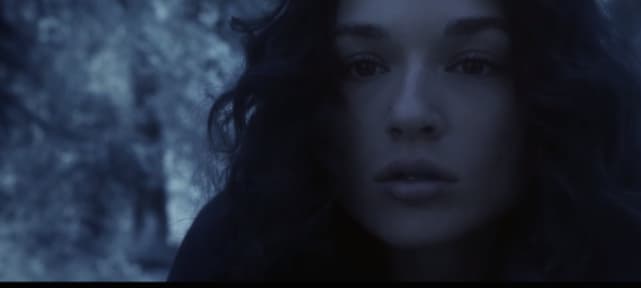 Who told you that? The internet? If that's your most reliable source of information then you might as well go.

Gerard
25. Rizzoli & Isles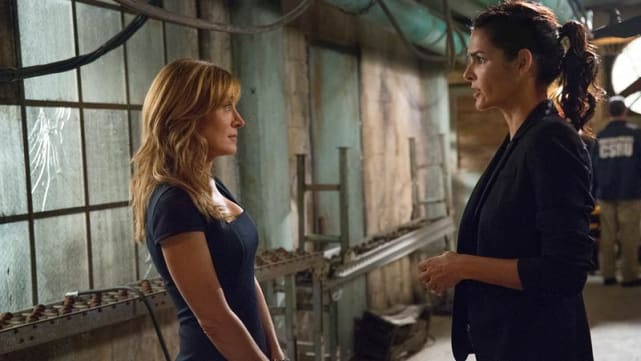 Maura: What if you could have a whole townhouse to yourself? No neighbors?
Jane: Then I'd be rich. I wouldn't be a detective.
26. Girlfriends' Guide to Divorce
Abby: And I forgot to tell you the worst part.
Jake: What?
Abby: I had my first hot flash. Today.
Jake: Oh honey. Why does God hate you?
27. Chicago Med
Will: Ms. Goodwin? I'm sorry I've been so much trouble.
Sharon: Yes, Dr. Halstead, you have been a monumental pain in the ass.
28. You, Me and the Apocalypse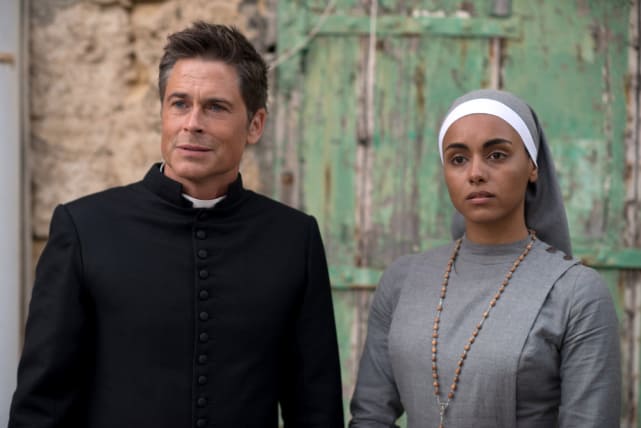 God doesn't speak to people outside of Charlton Heston films.

Jamie
29. The X-Files
I didn't set out to destroy the world, Mulder. People did.

CSG
30. New Girl
Nick: Of course we make decisions. How do you think I'm wearing clothes right now?
Schmidt: I lay those out for you Nick.
31. NCIS
Taft: Mind if I tag along? I can explain the medical side of this little mystery better than either of you.
Gibbs: You're enjoying this, aren't you?
Taft: No. Maybe. Kind of.
32. NCIS: New Orleans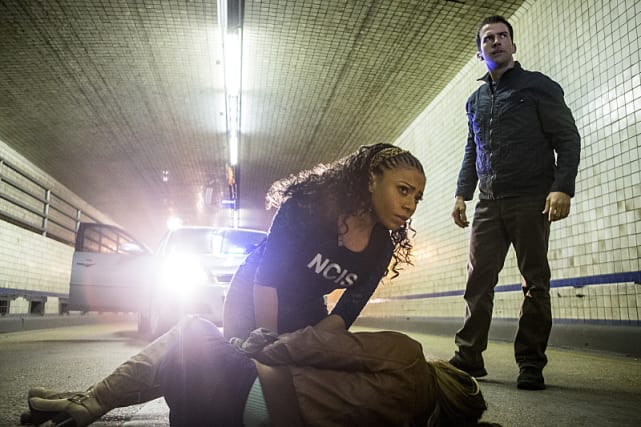 Apparently, he doesn't abide by 'Click It or Ticket.'

LaSalle [on a suspect just killed in a car accident]
33. Chicago Fire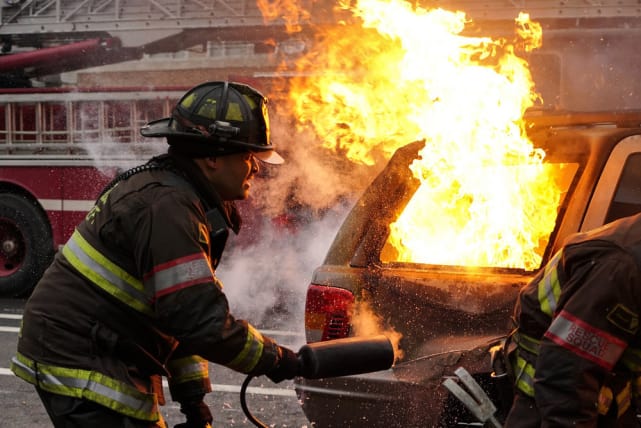 Brett [about patient records]: Can I look?
Maggie: Well, I don't mind, but HIPPA won't like it.

34. Pretty Little Liars
Spencer: Good morning.
Veronica: It was until I opened my eyes.
35. Shades of Blue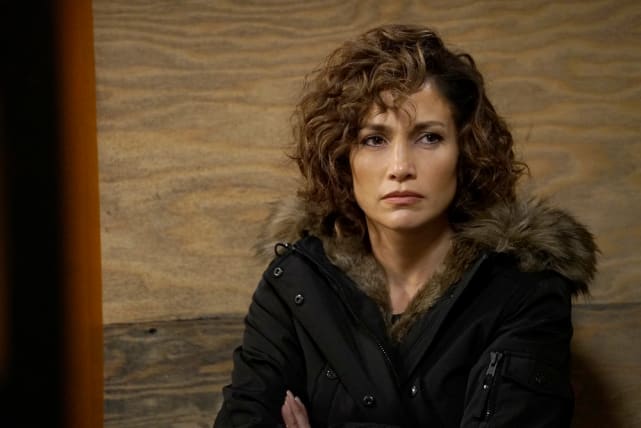 Tess: Karma's a bitch.
Harlee: Well, someone here is.

36. Arrow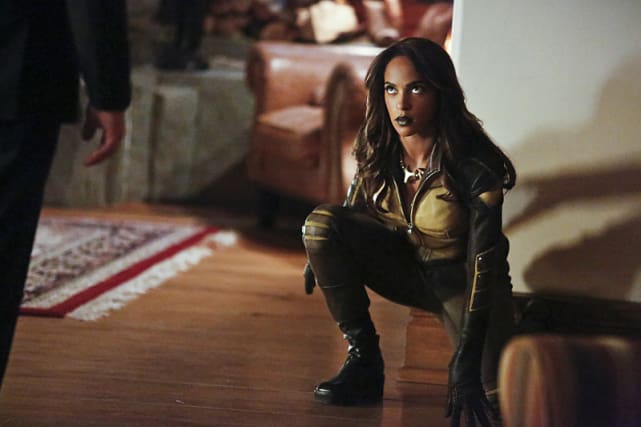 Mari: The best thing my parents every gave me was that freedom. Well, that and this totem. That makes me a total badass.
Oliver: You don't need a totem for that.
Wait! There's more Quotables for Week Ending February 25, 2016! Just click "Next" below:
Next