There was hardly any TV on Tuesday night, but that didn't have an impact on the number of quotes we have this week!
There are a lot of good ones, too, so take your time and enjoy the ride.
1. Lethal Weapon
How small does your penis need to be to buy one of these cars?

Murtuagh
2. The Blacklist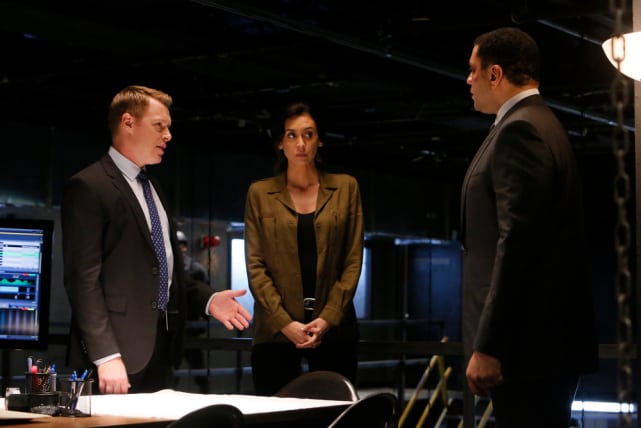 Yes, is that what you want me to say? Yes, Elizabeth is my daughter.

Red
3. The Walking Dead
You got your friend killed. I got Tina killed. Don't pretend you don't know the score. You should be dead, but Negan's taken a shine to you. You're lucky. Don't forget.

Dwight
4. Shameless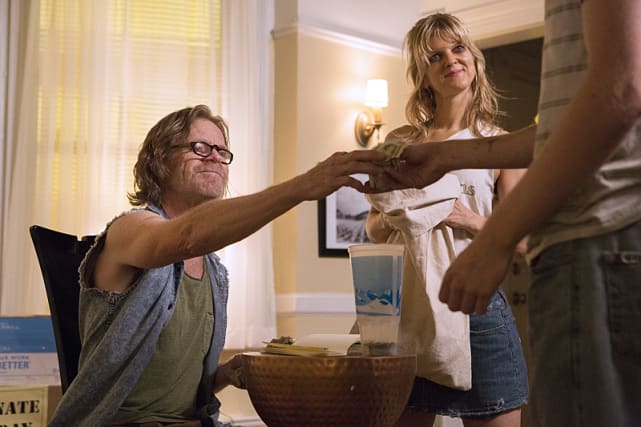 Debbie: Neil?
Neil: What? I was going to say something nice. You have a great ass, it makes up for your small tits.
Fiona: Thanks!
5. Westworld
Felix: Everything you do, it's because the engineers upstairs programmed you to do it.
Maeve: Nobody tells me what do to, sweetheart.
Felix: Yeah, but it's part of your character. You're hard to get.
6. Once Upon a Time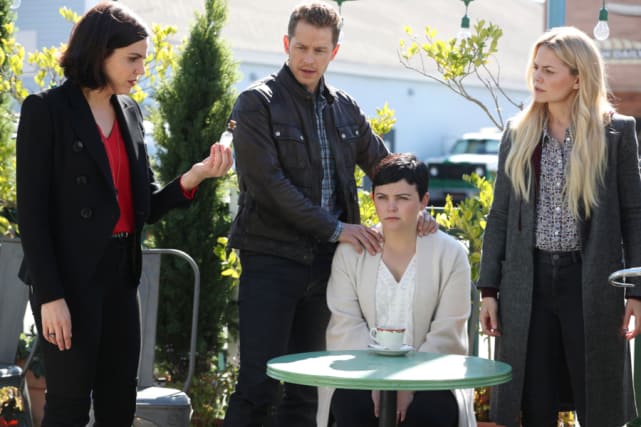 Hook: Now, you're worried about your parents, and that's making this worse, but they're gonna alright. They'll find that magic little baby tree thing and defeat the Evil Queen.
Emma: They're gonna find that magic little tree thing.
7. Quantico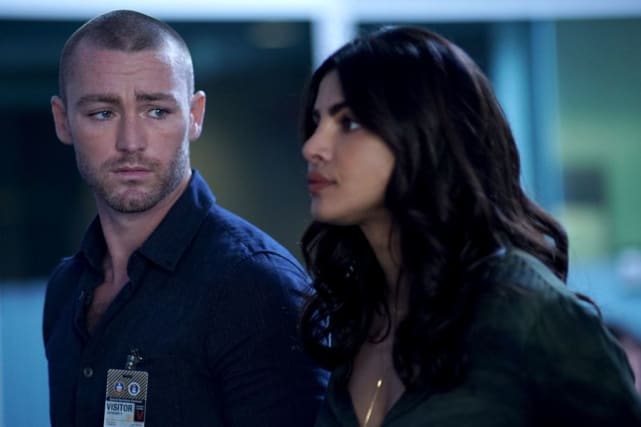 Shelby: Is anyone keeping a weird schedule, sneaking off, doing their own thing?
Alex: You mean like us?
8. NCIS: Los Angeles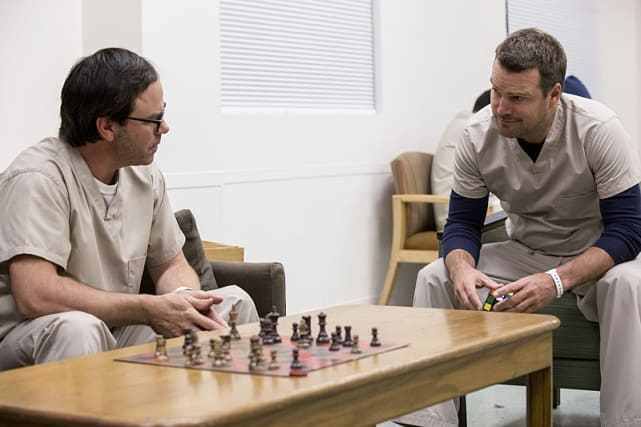 Kensi: I can't stand, I can't walk, I can't use my left hand. How much worse can it get?
Dr. Miller: Just look around you.
9. Secrets and Lies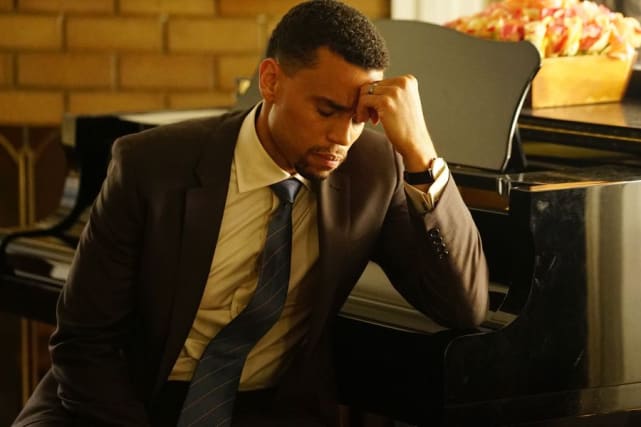 Patrick: You act like she doesn't exist.
Eric:I don't see how. She's so damn loud.
10. Keeping Up With the Kardashians
I love that you're never really hot or cold.

Jonathan Cheban
11. Madam Secretary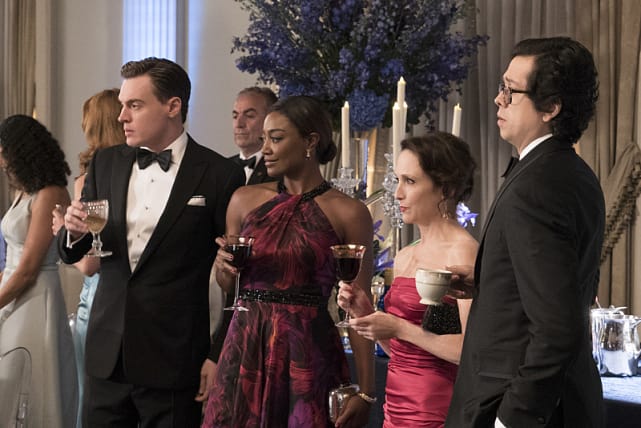 Daisy: Whew. Okay, so let's see. We busted a stalker, we rescued some priceless artifacts, took the fight to HS and saved Algeria, and we held together our most vital military alliance.
Matt: All without offending the French.
12. The Last Man on Earth
Carol Pilbasian: It scared the beetlejuice out of me and nobody say that again twice.
Tandy Miller: Beetlejuice?
Carol Pilbasian: Tandy! We have enough problems here without introducing a troublemaker from the spirit world.
13. Gotham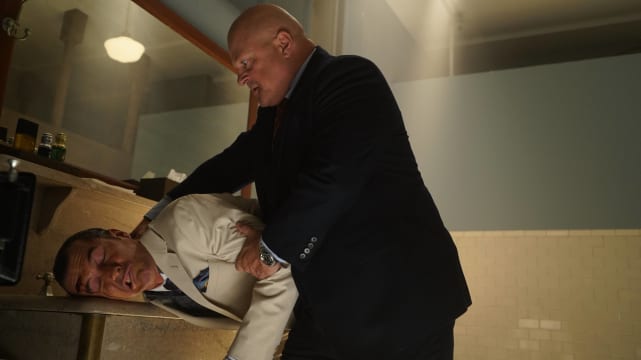 Something's gotten into me. When I see a scumbag like you, my blood starts boiling in my veins, and I just want to punish you. Make you suffer.

Barnes
14. Supergirl
Hey, sorry I ran out of bribery coffee.

Mon-El
15. Scorpion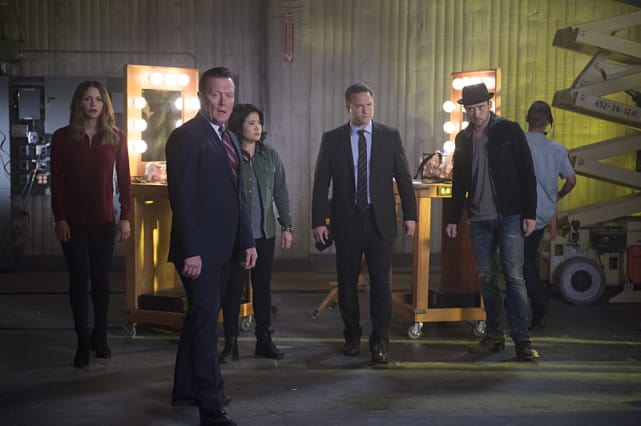 Happy: My top issue on election day? Surveillance. The bad guys watch our every move, but who watches the watchers?
Ralph: You're what my teacher calls the crackpot vote.
16. Vanderpump Rules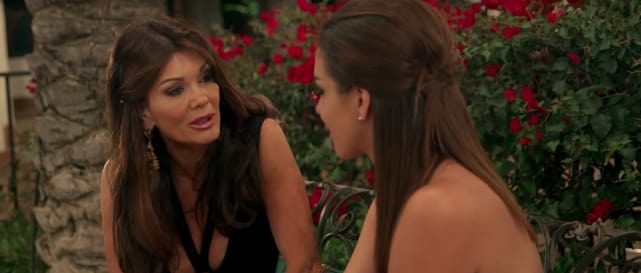 If it was anyone else I don't think I'd believe it, but Kristen chowing down on Kentucky muffin.

Lisa
17. Jane The Virgin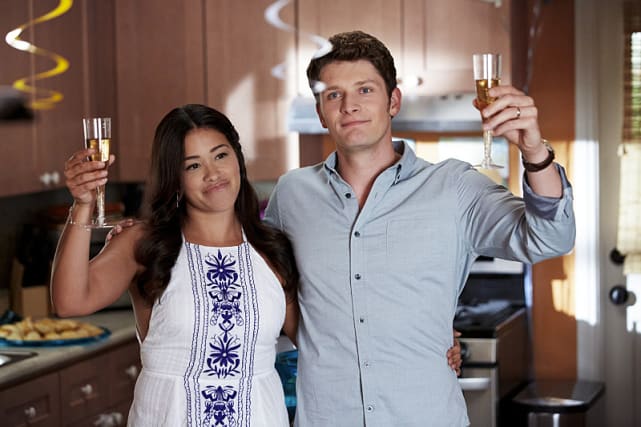 Rogelio: Swoon-worthy looks and endlessly generous. You are a prince among men, Rafael Solano, which is one of the many reasons I consider you to be a very good friend.
Rafael: What do you want, Rogelio?
18. Lucifer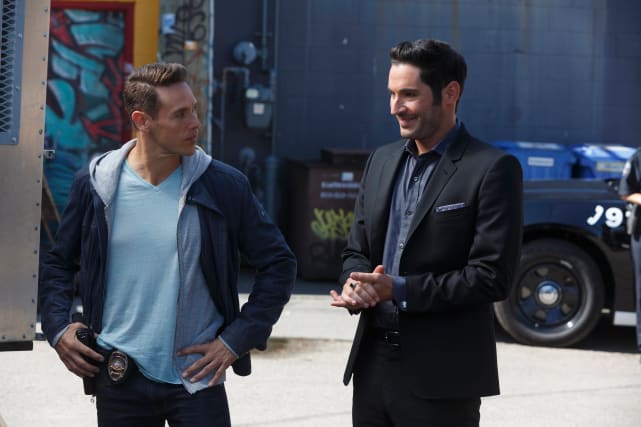 Chloe: There's no way you can help me right now. You're just...you're too you.
Lucifer: Yes, you're right, detective. Being me seems to be a problem, doesn't it?
19. The Mindy Project
I was crying in the bathroom because I dropped my phone in the toilet again.

Mindy
20. Empire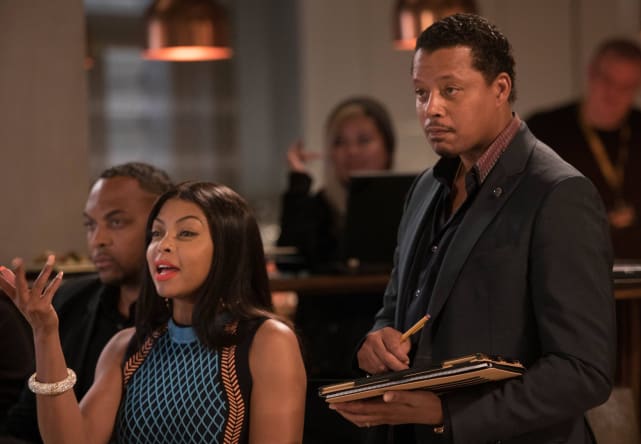 Why are you throwing bricks, when you live in a glass house son?

Lucious
21. Queen Sugar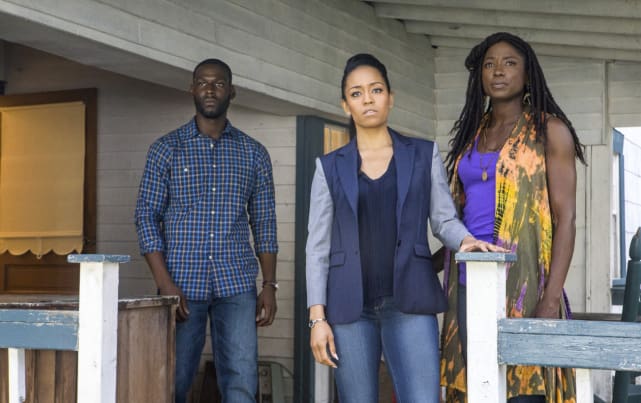 Nova: Most people just work to feed themselves and their families, they're not trying to be political. Everything is not always so black and white.
Chantal: Says the sister sleeping with the white cop on a racist police force.

22. Salem
Mary: What have you done to me now, queen of bitches?
Tituba: Only ripped your soul through the wall of silence, cursed you back to life, and trapped you forever in the home of all your tears. Run as far and as fast as you may, Mary Sibley. You can never escape Salem.
23. Law & Order: SVU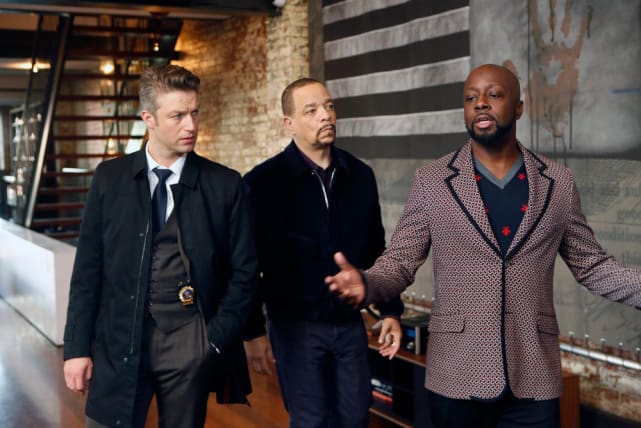 Logan: Our relationship was complicated.
Benson: Challenging how?
Logan: For one thing, she was transgender.
24. Frequency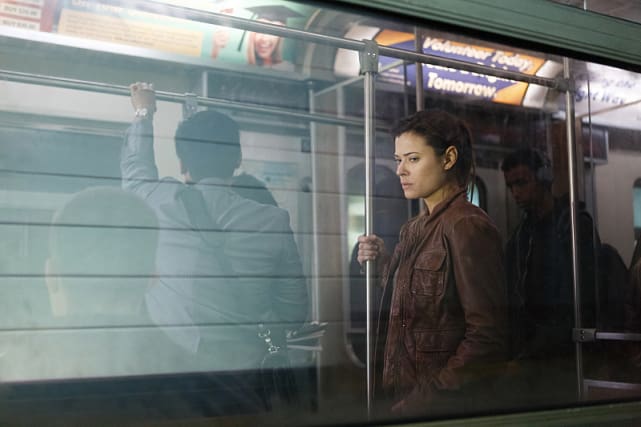 Satch: You know, your dad thought the Nightingale was sending us messages. I didn't buy it at the time.
Raimy: What do you mean?
Satch: Setting up scenes to make a point. Goading him. Because your father couldn't catch him.
Raimy: Neither can I. Same thing all over again.
25. Code Black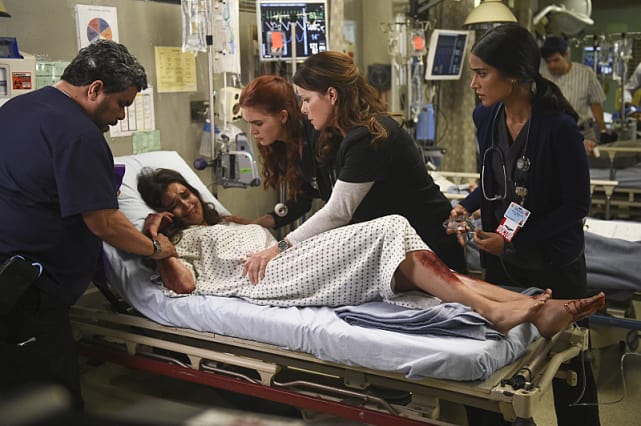 Desmond: That is my child over there!
Leanne: He's not a child! They grew up, Desmond. You're lucky you got to see that happen.
26. Designated Survivor
I believe as an Independent I have a unique opportunity to affect positive political change. That I can help bridge the divide. And, together we can find the common ground that has been missing in the American political landscape for years.

Kirkman
27. Younger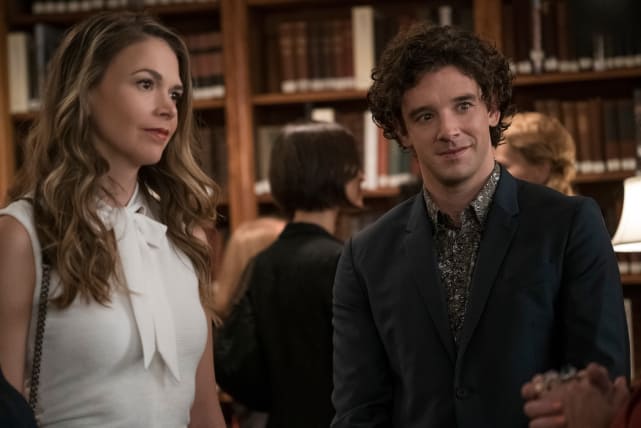 Now Gawker is claiming Lena Dunham is Aubrey Alexis! We've already seen her slippery oyster on HBO Go. Don't they know the woman has nothing left to hide?

Moore
28. Arrow
We all want to believe in Oliver's crusade, but how are we supposed to follow him into a battle when his first instinct is to hide the truth from us?

Evelyn
29. Chicago PD
Burgess: We caught a high-profile murder last night and now you have us chasing stolen sandwiches?
Pratt: You didn't catch anything. You answered a call.
30. The Big Bang Theory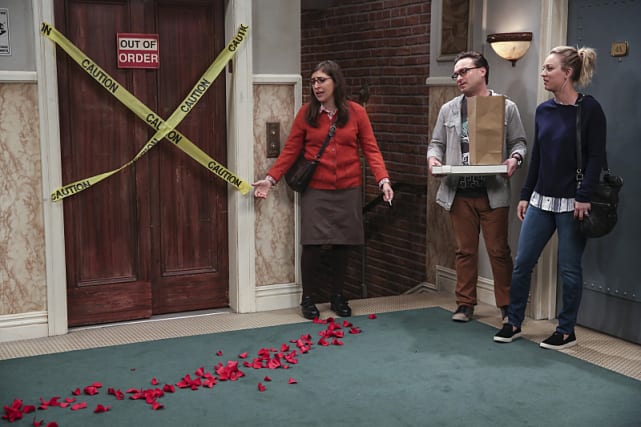 Oh my god. I just got it. Fun onions. Funions. Hahahaha!

Raj
31. Legends of Tomorrow
Mick: What are you doing?
Ray [eating]: We're on a stakeout. I brought snacks. Apple slice?
[Mick tosses the bag out the window]
32. Rosewood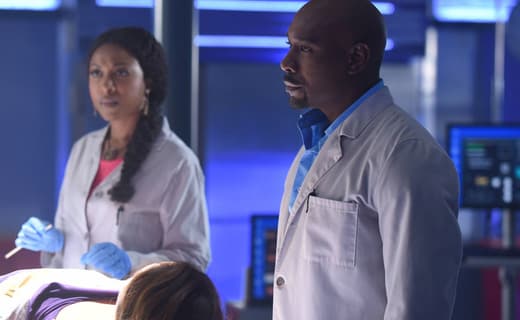 Rosewood: Did Mitchie say something weird again?
Pippy: When does he not?
33. Pure Genius
Wow, you really just charmed the pants off her. Sorry Father.

Zoe
34. Pitch
Thank you for mainsplaining that to me! I always wanted to use that word.

Amelia
35. Supernatural
I killed Hitler. I think I deserve some pie.

Dean
36. Grey's Anatomy
Richard: We need to discuss the options.
Meredith: No we don't.
Richard: Why not?
Meredith: Because you also have the Chief of General Surgery in here, Dr. Webber, and I outrank you.
Wait! There's more Quotables for Week Ending Friday, November 11, 2016! Just click "Next" below:
Next