This is a great week for beginnings!
The X-Files made its return after 30 years!! Bravo!!
You, Me and the Apocalypse hit NBC with nothing BUT quotable moments, Suits continued its fifth season on USA and The Magicians premiered on Syfy.
Scroll through the slideshow to see what goodies were brought to you from these shows new to the list this week.
1. Supernatural
Sam: Turns out Harold was stealing the other residents' Viagra.
Dean: I know. It's a real dick move.
2. Suits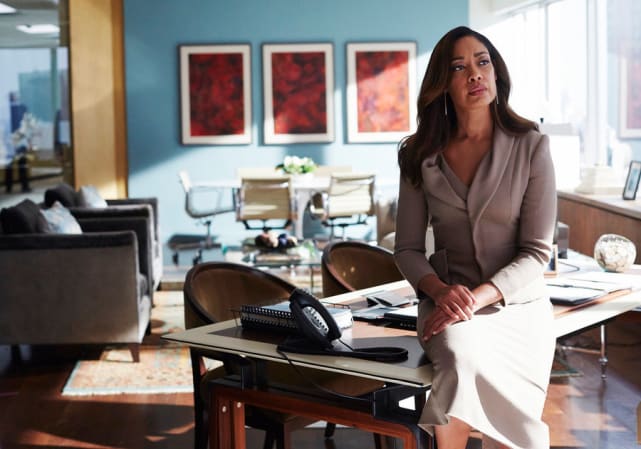 That woman has to show you're a fraud, but as far as the world knows, you're a goddamn lawyer and that's the way it's gonna stay. Don't forget, we don't need to prove you're a lawyer. She needs to prove you're not.

Harvey
3. Chicago Fire
Brett: What happened to the mustache? I loved the mustache.
Dawson: Oops.
4. The X-Files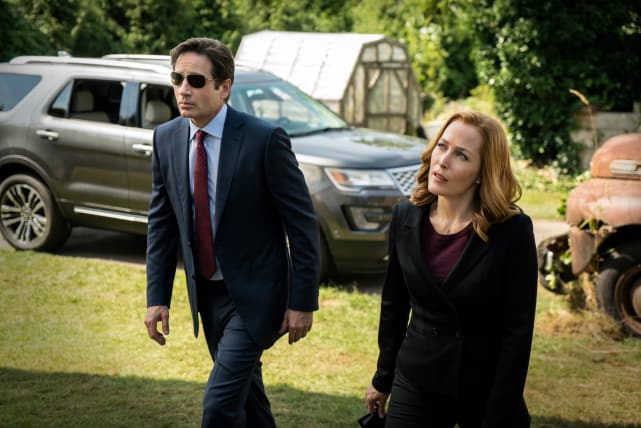 Scully: Have they found Molly or Kyle?
Skinner: You were the last one to see them, Agent Mulder.
Mulder: I blacked out after Goldman's eyes popped out of his sockets. Believe me, you can't unsee that.
5. Hawaii Five-0
I see what he's doing there. He's doing Jack Nicholson. And it's very appropriate too, because the last six years of my life has been sort of like "The Shining." Which is a film if you'd seen, you'd know, spends the whole movie torturing a young boy named Danny.

Danny
6. Galavant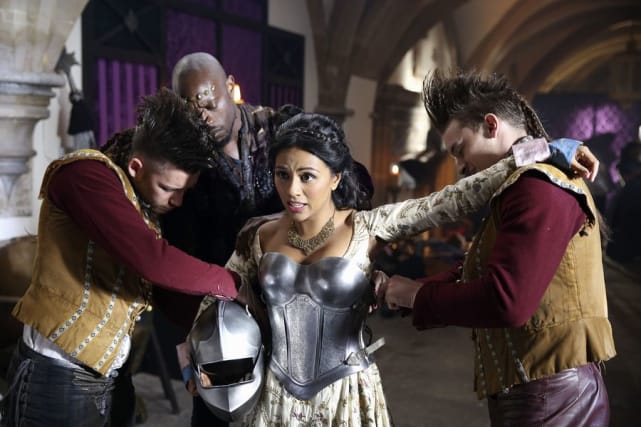 Galavant: Sounds like you've found your manhood, Richard.
Richard: Bobby found it. A bunch of times, if you know what I'm saying, huh?
7. Shameless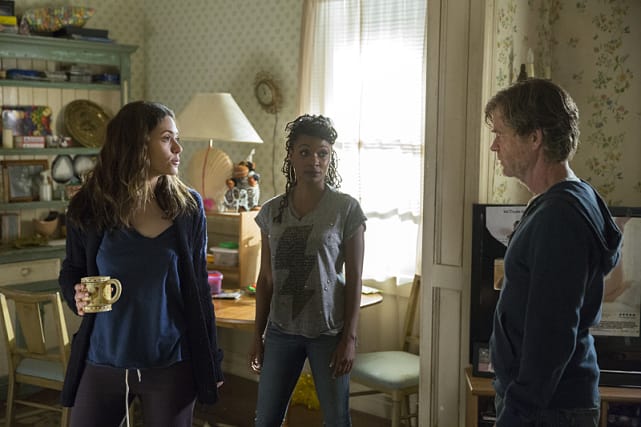 Debbie: Carl, Fiona's pregnant and I need the whole family to talk her into keeping it. You in?
Carl: Yo white girl, I don't know you.
8. Girlfriends' Guide to Divorce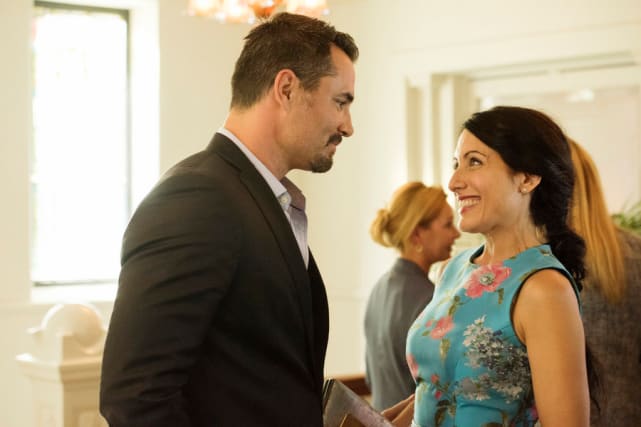 Jo: Something terrible is happening.
Phoebe: What?
Jo: I still don't have a drink in my hand.
9. Crazy Ex-Girlfriend
Paula: You are just setting yourself up for another one of your disasters!
Rebecca: What do you mean ANOTHER one of my disasters?
Paula: Taco festival, the Spider's debacle, getting stuck in your shrink's doggy door, begging a client to sleep with your mother, and lest we forget POOPSGIVING?
Rebecca: Those were unfortunate, but random, occurrences!

10. Lucifer
I'm like walking heroin...very habit forming. It never ends well.

Lucifer
11. Colony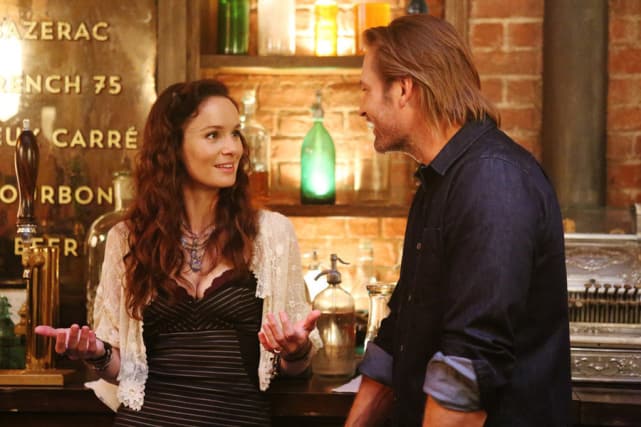 They lose their kid and then they go to the factory just like that. I'm responsible for that, all so we can get our son back. Whatever you're going through, we're going through together. You can tell me anything. Just talk to me.

Will
12. Supergirl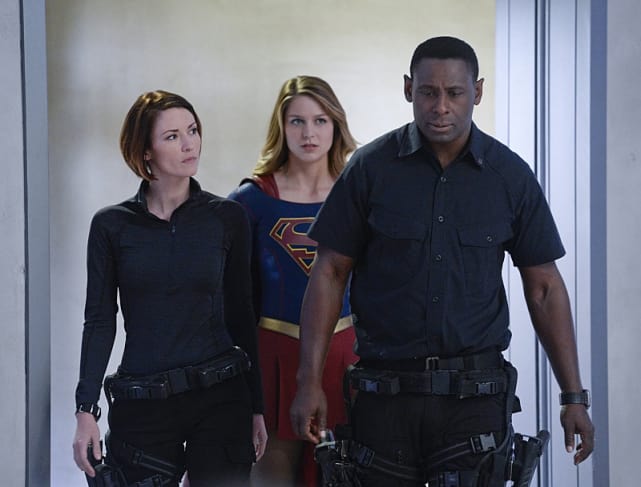 Kara: I should have let it eat her.
Hank: It would've. Still might.
13. The Magicians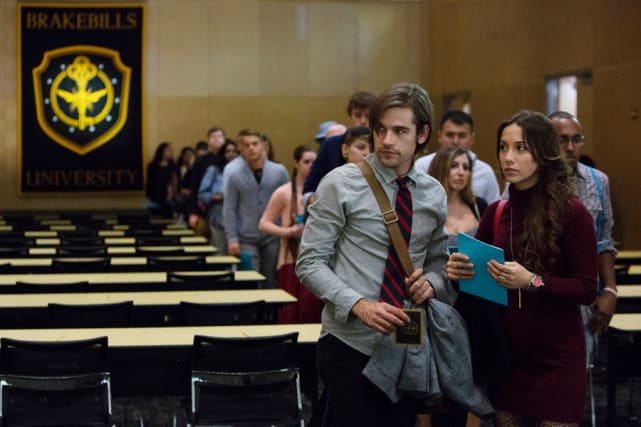 Dean: Snuck a box of Oreos.
Quentin: Magicians can't eat Oreos?
Dean: Diabetics can't eat Oreos.
14. Downton Abbey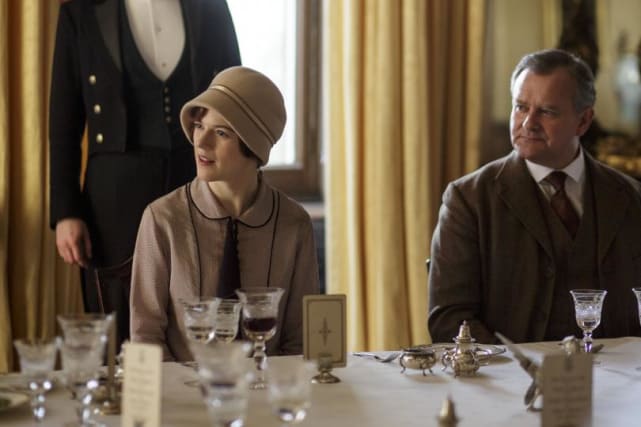 Tom, you're my brother. I want what you want. In your work, in your life. No more Miss Buntings if you have any pity. But even in that, don't please us. Please yourself.

Mary
15. Shades of Blue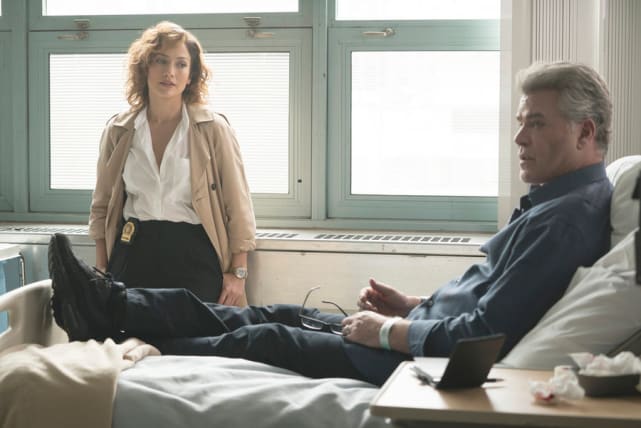 Alright, listen up. I am bloated, I'm cramping, my shoes are killing me and my husband is cheating on me and I have to go apologize to the bitch he's been screwing. I'm gonna kill someone before this day's over.

Tess
16. The Expanse
Mormon: Forgive me for saying so, but I don't get the impression you're a man who's accepted Jesus Christ into his heart.
Miller: Guess I'm just not that desperate.
Mormon: We all are, if we're being honest with ourselves.
17. New Girl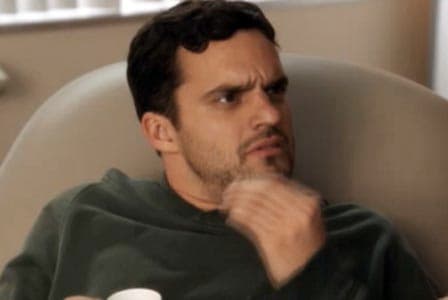 Nick: I'm very focused.
Schmidt: You're not even looking at me right now.
Nick: I though I saw something shiny.
18. Teen Wolf
Scott: There's a turn back there. It's easy to miss.
Liam: How many times did you watch me pass it?
Scott: Five.
19. DC's Legends of Tomorrow
Rip: While you were busy saving Norway from nuclear annihilation...
Mick: You're welcome, Norway.
Rip: Savage sent one of his cronies back to the site of the arms sale. Anyone care to guess what he found?
Ray [looks at his wrist]: Whoops.
20. Elementary
Oh, and if you have any lingering doubts, here's how you can be certain I'm not the one who tried to kill you -- you're alive!

Sherlock
21. Code Black
Leanne: You're the one that told me to live, remember?
Jesse: I meant, take up yoga.
22. Jane the Virgin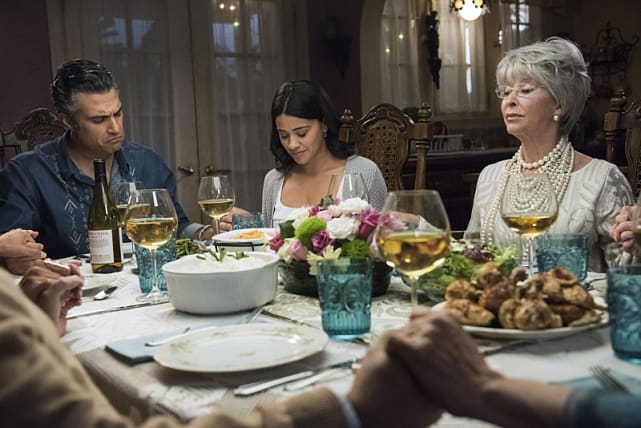 Everybody knows how gay-friendly I am. Please, I was on the cover of "Out" magazine, in an issue that also featured my very suggestive editorial spread with Neil Patrick Harris.

Rogelio
23. The 100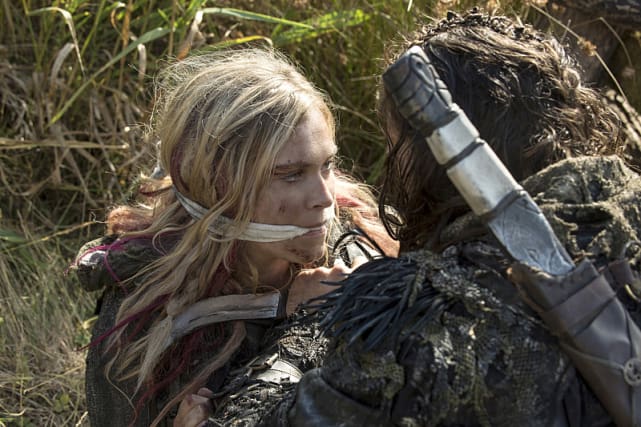 What is it you want to talk about? How dead she still is?

Jasper
24. Pretty Little Liars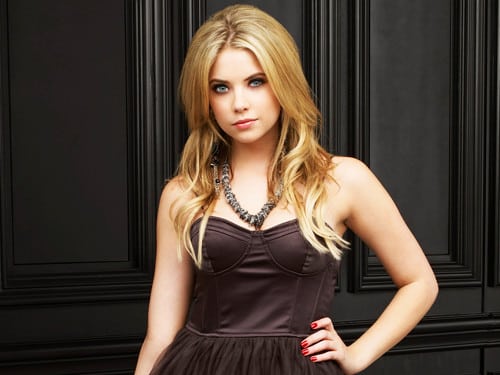 Hanna, the police didn't ask us to stick around to exfoliate, they kept us here to answer questions.

Spencer
25. You, Me and the Apocalypse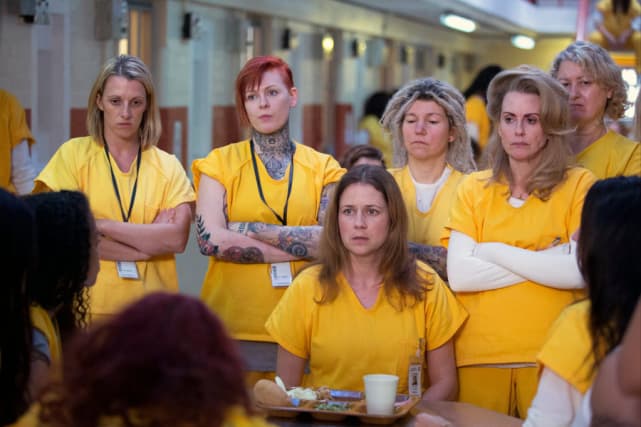 Jamie's Mom: You're like that woman in the book.
Jamie: You're going to have to narrow that down a bit.
26. Shadowhunters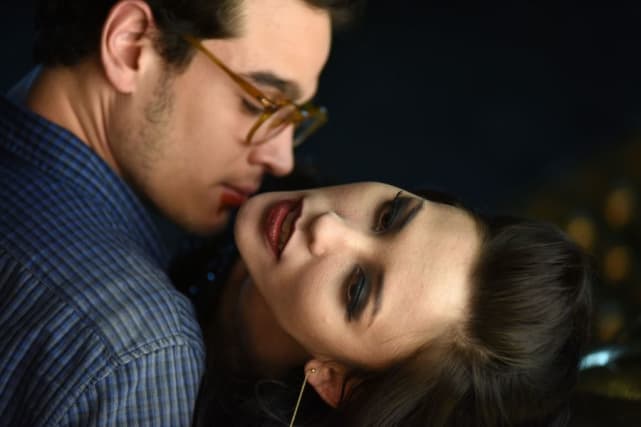 Pay grade? They pay vampires?

Simon
27. Chicago Med
Nat: All right, tell me about this patient.
Will: OK, he was in a car accident, severely fractured arm, lung cancer, and as soon as I discharge him, he's going to jail. Oh, and his wife just left him.
Nat: Ooh. Sounds like a country song.
28. Reign
Mary: I'm not sure I trust my own fate anymore.
Gideon: You have to admit, your fate does have a sense of humor.
29. Arrow
Oliver: Over watch, we're on sight.
Felicity: Excuse me?
Oliver: Well, I thought it was time you got a code name. What do you think?
Felicity: It's perfect.
Oliver: I was gonna go with Oracle, but it's taken.
30. The Flash
Cisco: Are you telling me I can see the future?
Harry: That's exactly what I'm telling you.
Cisco: Those goggles are getting named immediately.
31. Younger
Josh: She kept climbing up my fire escape.
Liza: Wait...is that butt stuff?
Josh. No! I mean she was literally climbing up my fire escape! I couldn't get rid of her.
32. American Crime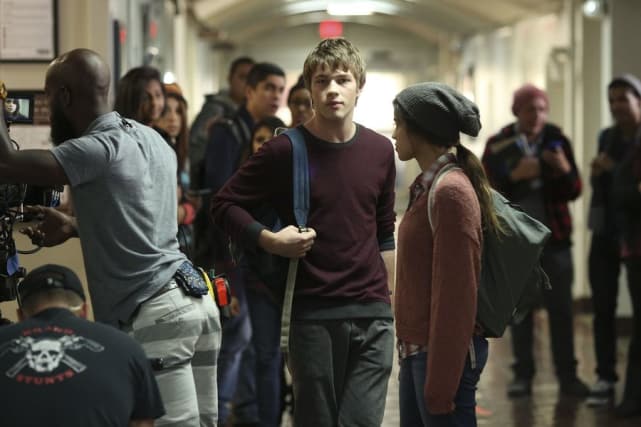 You think the people who run this school care about you? They're going to cut you loose and when they do I can't help you!

Dan
33. Scorpion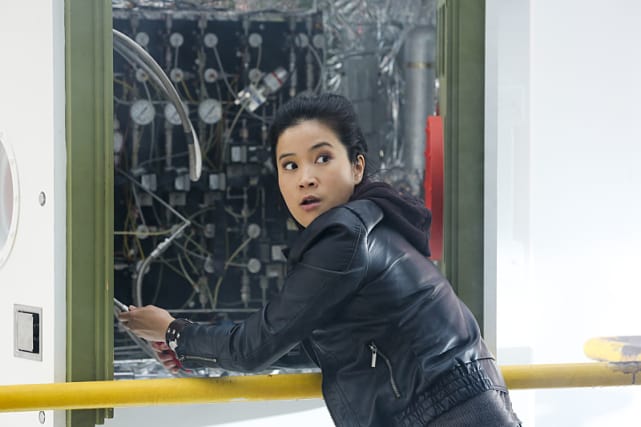 You have a lovely smile. Your canines are particularly sharp.

Walter
34. Criminal Minds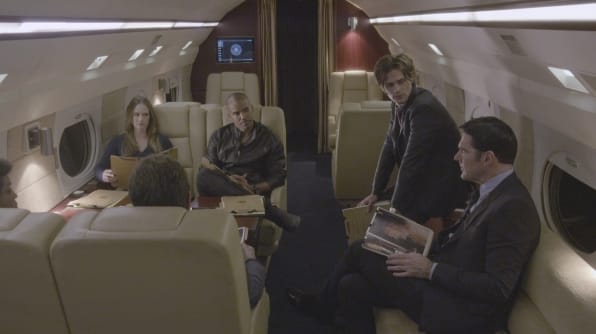 Unsub: I want to show you something.
Flora: What is it?
Unsub: You'll see. [shows her pictures of the murdered real estate agent] What do you think?
Flora: Honey, it's perfect!
Wait! There's more! Just click "Next" below:
Next