What makes a good quote?
Hopefully, it can stand on its own. You don't need more context. It just is.
Maybe it makes you laugh, think about something you wouldn't otherwise. In the best case scenario, it makes you tune into a show you've never thought you would watch before.
If any of these quote turn your head, let us know!
1. Lucifer
Lucifer: There are several lovely ladies milling around out there. Which one do you desire?
Security Guard: You. I'm gay.
2. Code Black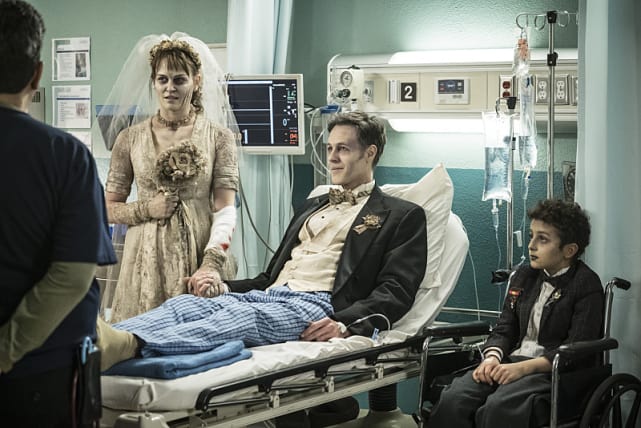 Angus: What's this?
Heather: Adderall.
Angus: You have ADHD?
Heather: No, I'm a surgeon who works thirty-six hour shifts.
3. Younger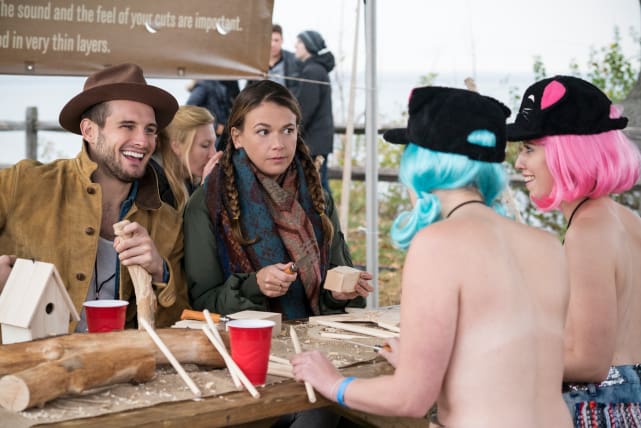 Liza: Great. Morning beer.
Josh: We're at a bluegrass festival, Liza. That's how we roll.
4. The Vampire Diaries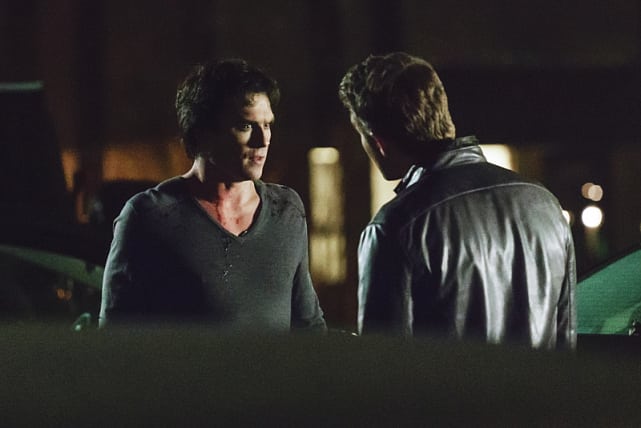 Mary Louise: Since when do you eat disgusting garbage food?
Nora: Since I stopped caring about getting that exact reaction.
5. Days of Our Lives
Philip: I love you.
Victor: Good for you.
6. The Originals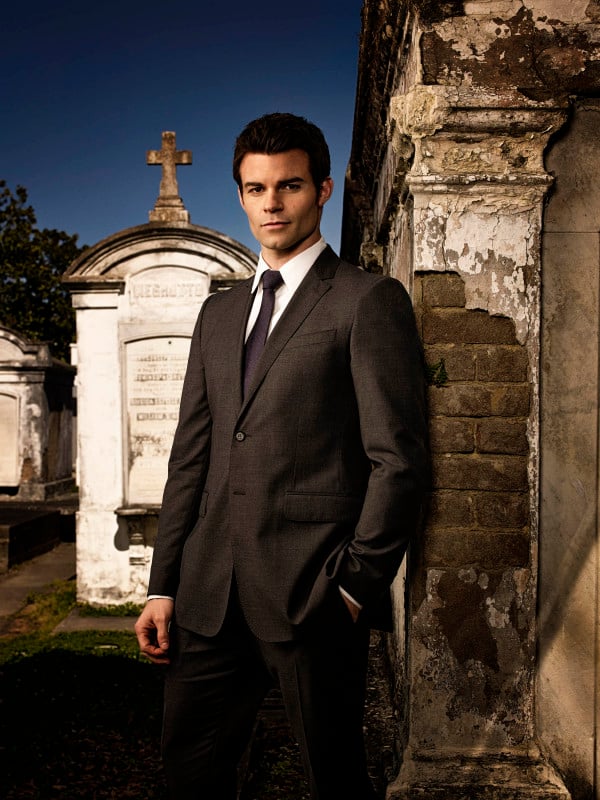 Hayley: How exactly do you plan on keeping her distracted?
Elijah: With a little salt and an old wound.
7. Grimm
If I knew he was gonna get murdered, I'd have told him not to go!

Homeless Man
8. Blue Bloods
Ok, is there anyone here who didn't kill him?


Danny
9. Downton Abbey
Robert: What's he got that fascinates Mary when poor old Tony's rolling acres and glistening coronet didn't? You'll say sex appeal, but isn't Mary too sensible?
Cora: We have a very contrary daughter.
10. Vinyl
Zak: He's talkin' a boycott. Label wide.
Richie: Over Donnie fuckin' Osmond?!
11. Castle
Kate: Now Rick, be charming but not too charming.
Rick: That's like asking Superman not to be too super.
12. Madam Secretary
So no passive agressive shaming from the Quakers for missing the conference?

Elizabeth
13. The Good Wife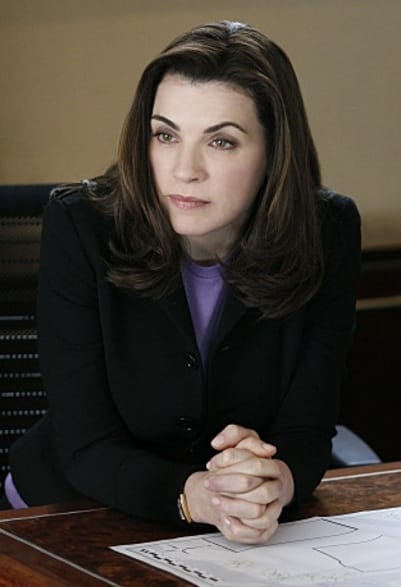 Eli: So the 27th floor again. Everything comes full circle.
Alicia: Yes first the tragedy, then the farce.

14. Bitten
My son will drain the fluid from your eye and carve it out if you do not tell me right now where your brother is. Clay! Get the knife!

Jeremy
15. The X-Files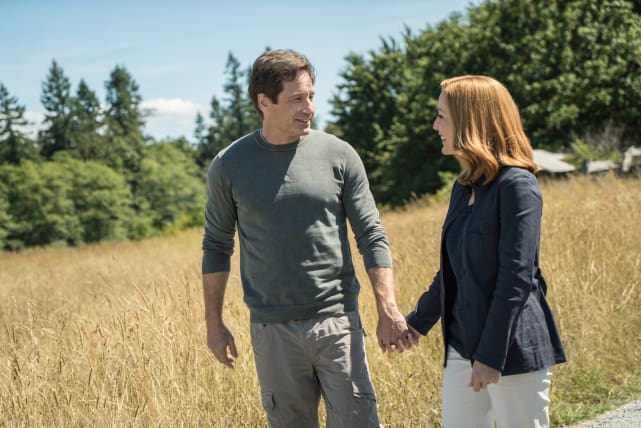 How do you say 'howdy partner' in Arabic?


Mulder
16. Major Crimes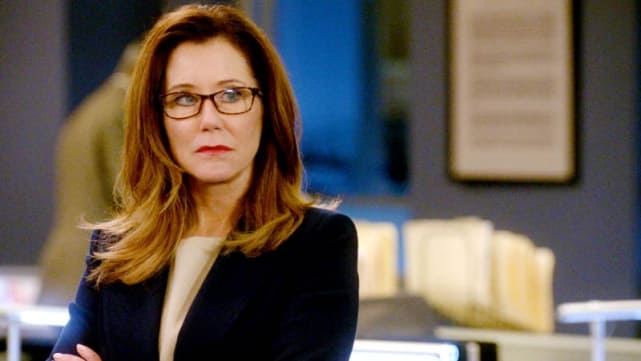 Taylor: The past can wait.
Tao: Except... it's already here.
17. The Magicians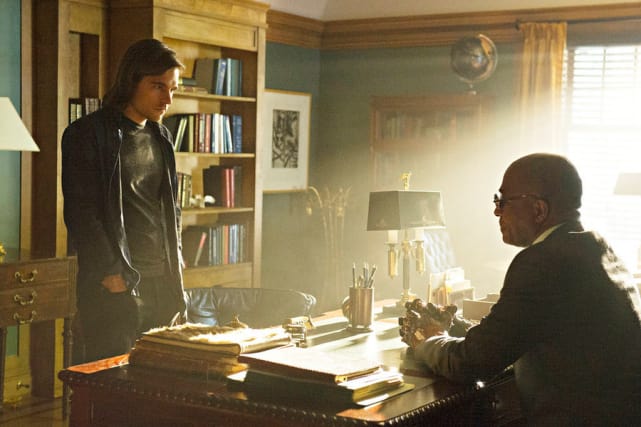 Margo: A great way to get what you want is to be so miserable that you don't want it anymore.
Quentin: That's a terrible system. Why can't it run on love, or...cocaine?

18. Shameless
She wasn't taking advantage of me. We're in love!

Lip
19. The Flash
E-2 Barry: I'm gonna have to find this guy and give him a piece of my mind.
Harry: Oh, don't give him too much.
20. Teen Wolf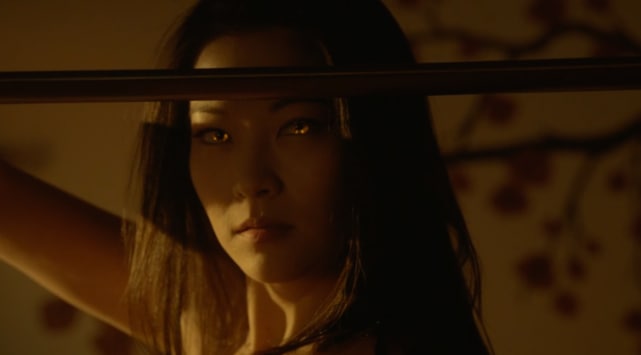 Liam: Okay, why's the hellhound going to the school?
Stiles: Because he's got a yearning for higher education.
21. iZombie
Clive: I'm gonna run this by Bozzio.
Ravi: If she bears your children, you'll start using her first name, right?
22. Agent Carter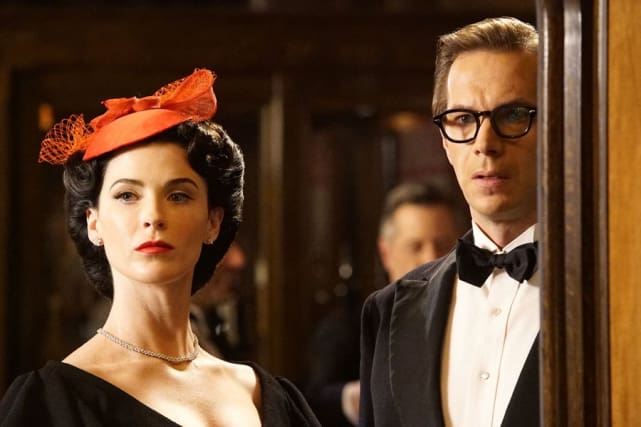 Jarvis: One final word of advice I know you fancy yourself a political animal but you are decidedly out of your depths, Chief Thompson, and these waters are full of sharks.
Jack: Some advice for you. A little baking soda; that'll get the stains out when you're doing soft laundry.
Jarvis: Well, everybody knows that.
23. Rizzoli & Isles
Jane: How are you doing?
Angela: All I can do is make sandwiches, so lousy.
24. New Girl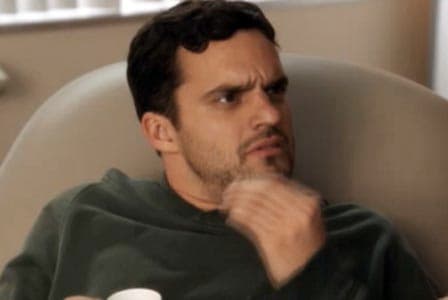 I love you like a mother or sister or girlfriend. It's not sexual.

Nick
25. Chicago Fire
Herrmann: I'll post a copy over at Molly's. Ten percent off all drinks for anybody who signs the petition.
Mouch: Pretty sure that's illegal.
Herrmann: Five percent then.
Mouch: Still illegal.
26. Girlfriends' Guide to Divorce
Barbara: OK, I don't know how many Kate Hudson movies you all watched last night, but folks don't actually run around saving people and magically getting people back together.
Jo: Not with that attitude they don't.
27. NCIS
Fornell: What?
Tony: It's a nice look, the neon, chin strap. Did you guys stop by a rave on the way back?
28. Shadowhunters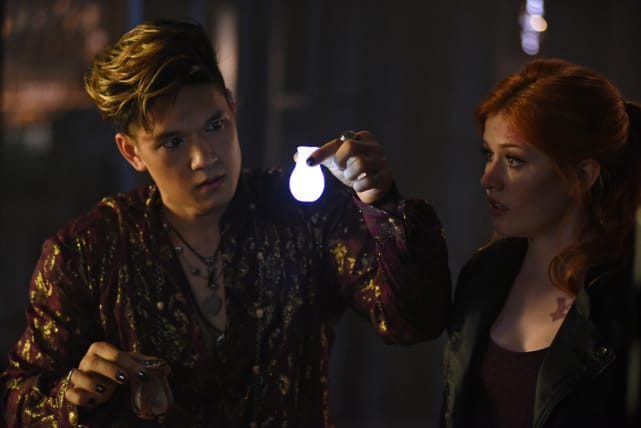 My father didn't go astray, Magnus. He went insane.

Clary
29. Chicago Med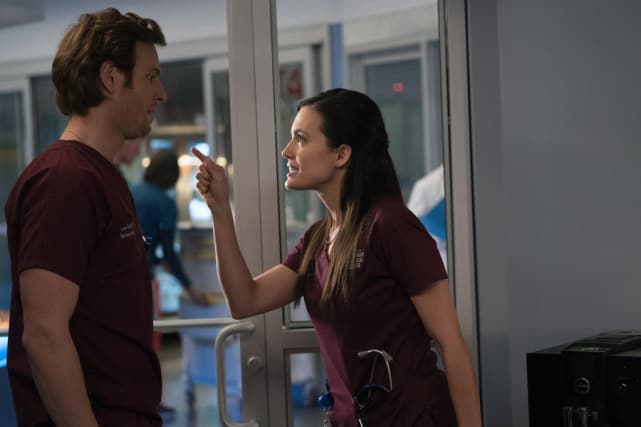 Sarah: Uh...fourth period, bottom of the ninth -- put me back in, Coach.
Daniel: Butchered hockey, football, and baseball in one sentence -- impressive.
30. NCIS: New Orleans
Brody: You ever been in a terrorist chat room?
LaSalle: It's not on my bucket list.
31. Pretty Little Liars
Buildings have secrets, too.

Spencer
32. Arrow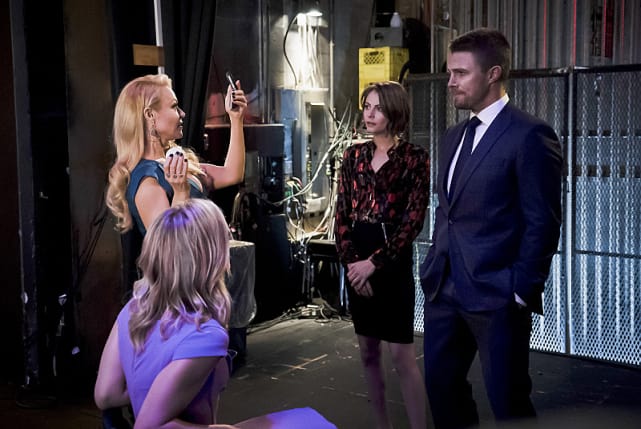 Hey, I'm a Vegas girl. Whoever you owe money to is going to have to get up pretty early in the morning to take me on.

Donna
33. Law & Order: SVU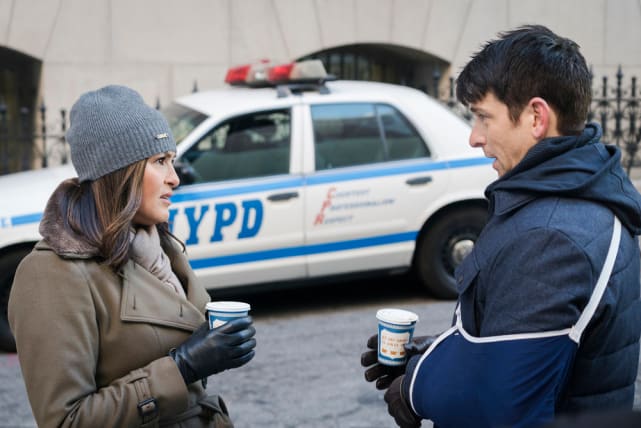 Benson: An attaboy from Hank Abraham.
Barba: Cue the apocalypse.
34. Chicago PD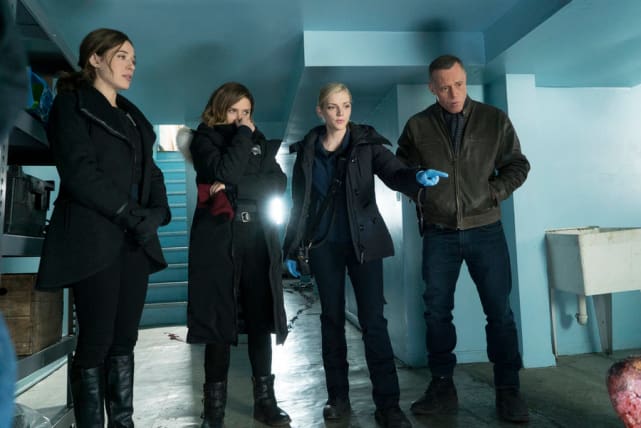 Voight: I already offered Burgess a spot in this unit. She turned it down.
Lindsay: Everybody deserves a second chance. That's what it said on the coffee shop chalkboard this morning.
35. Supernatural
My name is Dean Winchester and I am on a mission from the future.

Dean
36. Vikings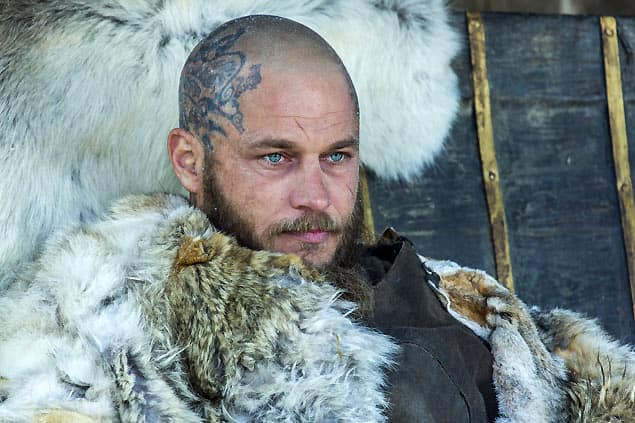 Aslaug: So Paris was everything Athelstan said it would be.
Bjorn: Yes, and everything Ragnar dreamed. And more beside.
Wait! There's more Quotables from Week Ending February 18, 2016! Just click "Next" below:
Next