Reign is taking a bold step to both avoid controversy and court controversy at the same time.
In a first-ever move by a broadcast network, The CW will release a second, uncensored version of Reign Season 1 Episode 13 tomorrow morning, hours after viewers see a more tamed-down installment on their TV screens.
It's unclear what, exactly, will be edited out of the television version and included on the Internet... but the episode is titled "Consummation."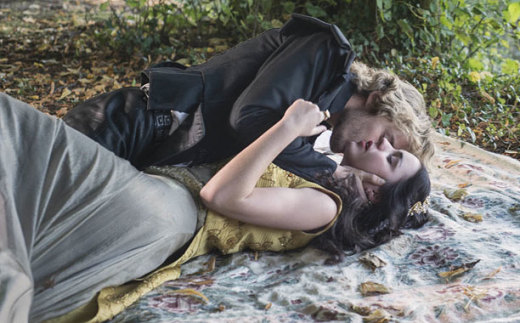 Reign came under fire after a female masturbation scene was taken out of from its pilot, though it did make the initial rough cut.

The CW targets adults 18-34 and a spokesperson did not tell EW on what happens in the explicit Reign scenes that will only be available online - but did say producers are not adding R-rated content.

They are simply offering a more sexually intense edit of the existing program.

This, of course, leaves fans of Arrow, Supernatural, The Originals and The Vampire Diaries wondering: When will we get our sexually intense online episodes?!?

Matt Richenthal is the Editor in Chief of TV Fanatic. Follow him on Twitter and on Google+.

Tags: Reign