With nominations for the 2012 Emmy Awards scheduled to be announced by Nick Offerman and Kerry Washington on July 19, staff writer Dan Forcella is here to give you a quick overview of each category, his predictions for the 2012 nominations, and his Emmy Wish Lists for who ought to be on the ballot.
Other categories we've covered, predicted, and forecasted so far: Lead Actor Comedy, Lead Actress Comedy, Supporting Actor Comedy, Supporting Actress Comedy, Comedy Series, Lead Actor Drama, Lead Actress Drama, Supporting Actor Drama, Supporting Actress Drama, Drama Series, Guest Actor Comedy, Guest Actress Comedy, and Guest Actor Drama.
-------------------------------------------
Many of the ladies on the ballot for Outstanding Guest Actress in a Drama Series come from the world of procedural. Since this is an area of which I do less watching, I'm not as familiar with the wealth of talent looking to take home the trophy in this category.
What I DO know is that Loretta Devine won this thing last year, and before that it was an actress from Law and Order: SVU for four seasons in a row. That means that I will give Devine and SVU guest star Chloe Sevigny the early lead in the polls.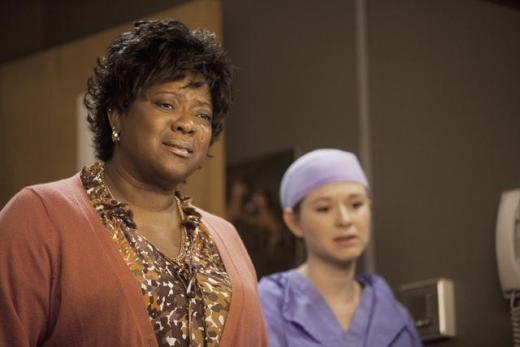 Prediction
Joan Cusack - Shameless
Loretta Devine - Grey's Anatomy
Louise Fletcher - Shameless
Julia Ormond - Mad Men
Chloe Sevigny - Law and Order: SVU
Jean Smart - Harry's Law
I either disliked or didn't see the performances of the rest of the women I'm predicting to make the field this year. I couldn't stand Cusack or Fletcher in Shameless, and I didn't watch any of Harry's Law so I can't speak on Smart's performance. Ormond, meanwhile, was simply decent on this season of Mad Men, but she seems like a choice the Academy will make.
Emmy Wish List
Morena Baccarin - The Mentalist
Baccarin has really proven her talents as of late, playing a wide variety of characters during her work on V, Homeland, and The Mentalist. Her performance on the latter may be my favorite Baccarin's yet.
Elizabeth Hurley - Gossip Girl
The former Austin Powers and Bedazzled star (yes those are the movies I chose to name) put most of her young costars to shame in what I watched of Gossip Girl this season. That is to say that soon after Hurley left, so did I.
Margarita Levieva - Revenge
We never knew what her true intentions were, but Levieva's Fauxmanda was just crazy enough to keep our attentions. As part foil, part friend to the real Amanda Clarke, Levieva played the fine line with ease in this soap's first season on the air.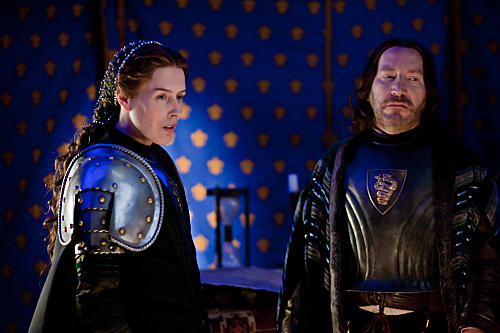 Gina McKee - The Borgias
Oh I despised Catharina Sforza to no end, but I appreciated McKee's ability to get those emotions out of me. Whether it was laying with Cesare or battling with Juan, McKee portrayed one of the most challenging opponents yet for the Borgias.
Meghan Ory - Once Upon a Time
Recently bumped up to series regular for the second season, Ory was one of the best guest players in season one. We all wanted to see more from this Little Red Riding Hood as the season went on, but unfortunately we were left with only one major episode detailing Red's situation.
Martha Plimpton - The Good Wife
I never really got into The Good Wife, but I remember really enjoying Plimpton's stint on the legal drama. Watching her switch from Raising Hope to this was as impressive as it was contrasting.
Now it's your turn TV Fanatics! Who would make your Emmy Wish List for Outstanding Guest Actress in a Drama Series?
Dan Forcella is a TV Fanatic Staff Writer. Follow him on Twitter.