Grey's Anatomy Season 13 Episode 1 Review: Undo

Amanda Steinmetz at . Updated at .
Just when Alex thought he mastered the act of adulting, he went ahead and did something so terrible, it could have repercussions for the rest of his life.
The fallout from Alex's bludgeoning of Andrew was felt throughout Grey's Anatomy Season 13 Episode 1. Avoiding the consequences of his actions was only going to last for so long. 
We've watched Alex grow over the years from a cocky, self-centered boy into a caring, brilliant man and doctor. Unfortunately, Alex got caught up in the heat of the moment and didn't think before he threw the first punch. Despite the strides he's made, sometimes it's all too easy for him to revert back to the man he used to be.
It may have taken him the entire episode, but there was no other alternative than to turn himself into the police. Andrew is completely justified in being angry and scared of Alex. Andrew was just being a good guy. Alex was 100% wrong. 
Ben: Is it just blind loyalty?
Meredith: It's not blind. He's earned it. When I first got here, he was one of the worst people I had ever met in my life, and now he's one of the best, and I know both of those people are still in there. I just want to make sure the right one wins.
While it's entirely possible Alex could never practice medicine again, I don't know how the show would handle his character going forward. If Alex is charged, my gut is telling me Andrew will eventually drop the charges. Still, he would every right to want justice.
Even though Alex is one of my favorite characters, there's no excuse for what he did. He jumped to conclusions before Andrew could explain the situation. As much as he would try to deny it, Alex is an emotional guy. His words and actions are triggered by his heart, not by his head.
Look at the way he spoke to Jo. He was extremely cruel to her, and he knew the right things to say that would destroy her. However, I wasn't shocked he chose to speak to her in that manner.
You know what, forget it. It's like I said... you can't help it. It's not your fault. It's easy for you to throw people away and just move on when things are bad. It's not you, it's the way you were raised or not raised. I wanted to marry you. I was asking you for something you're not capable of. I should've known better.

Alex
Alex still has a lot of growing up to do, and turning himself over to the police was the only smart decision he could make. No one ever said doing the right thing would be easy. 
No woman has ever been Alex's equal like Jo is. Both of these characters have damaged childhoods that affected the way they conduct themselves in their relationships.
Jo has just as much growing up to do as Alex. Instead of being honest with the man she loves, she kept a secret from him that derailed their entire relationship. Of course Alex doesn't even know about Jo abusive husband at this point. 
Recovering from an abusive relationship like that can't be easy, but Jo will never be able to move forward and learn to put her trust in Alex until she learns to open up.
There are a lot of people out there who dislike Jo, but I always had a soft spot for her. I believe she and Alex are a great match, but it's definitely frustrating to watch two people who should be together, continue to self-sabotage. 
How does their relationship recover? I have no idea, but a good start would be sitting down and coming clean about everything. They say honesty is the best policy, so why not give it a shot?
Honesty is something Meredith should learn. I get she thinks pushing Nathan away is the only conclusion, but here's another thought... just tell your freaking sister what happened with Nathan. You're smarter than this, Mer!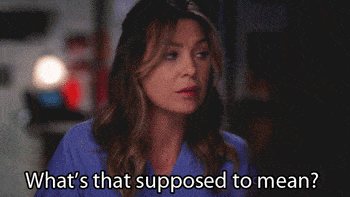 I'm sure Meredith thinks she's protecting her sister by not telling her the truth, but we all know that is going to blow up in her face big time! Maggie is going to find out about Meredith and Nathan. Otherwise this wouldn't be a drama. 
I also think she underestimates Maggie. She would be hurt by the revelation, but Maggie's a grown woman. I'd hope she would understand Meredith hooked up with Nathan before she knew anything about her feelings.
Even though she let him down, I don't think Nathan is going to give up so easily. He just doesn't seem like the type. She could save everyone the headache by just coming clean. What Maggie needed was for her sister to be totally honest, and Meredith couldn't do that for her.
On a much lighter note, we saw April and Catherine argue about Harriet's last name. Oh yeah, April and Jackson decided to name their daughter Harriet.
April: Her name is Harriet.
Catherine: Harriet?
April: Um-hmm
Catherine: Oh, I like it. Tubman.
April: Exactly. Tubman, also The Spy, which is a very good book.
I can't say I'm a fan of the name, but their reasoning behind the choice was very cute. Of course Catherine would assume they'd name their child after her. I was glad to see Catherine knocked down a peg with the name choice. 
Catherine likes to control most situations, so I liked how April was messing with her over what Harriet's last name would be. Kepner is a fine name, and Catherine shouldn't have assumed it would automatically be Avery.
We'll see how long Jackson and April can co-parent without their feelings getting in the way. I just hope their storyline isn't as heartbreaking as it was during Grey's Anatomy Season 12. 
There's two couples I want to see reunite and get over their issues, and those two couples are Alex/Jo and Jackson/April. What can I say, I'm a romantic. Can't a girl see the fictional characters she cares about find happiness? 
So over to you! What do you think will happen to Alex going forward? Will he make amends with Andrew or will his career be over for good? Should Meredith tell Maggie the truth about Nathan, or will that only push Maggie away? Don't worry if you missed the premiere because you can always watch Grey's Anatomy online to catch up! 
Before hitting the comments section and sharing your thoughts with us, make sure to get your first look at Grey's Anatomy Season 13 Episode 2 below!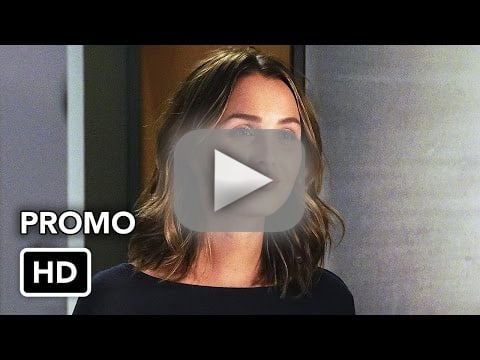 Amanda Steinmetz was a staff writer for TV Fanatic. She went into retirement in June of 2027. Follow her on Twitter.