Arrow: Stephen Amell Reveals He Earned Less Than His Co-Stars!
Paul Dailly at . Updated at .
Arrow is a hit for The CW. 
It helped kickstart the DC TV universe that spans multiple shows to this day.
It makes sense then to think that Arrow's leading man, Stephen Amell, would be the highest-paid actor on the show, right? 
The actor appeared as a guest on former Smallville actor, Michael Rosenbaum's, Inside of You podcast on Tuesday, and the 37-year-old-actor opened up about his tenure on the superhero series.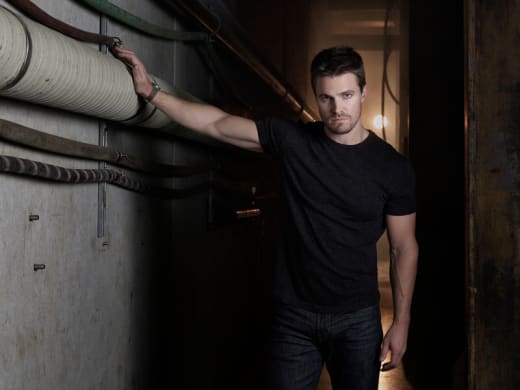 "I didn't really care what the deal was," Amell shared, noting that it was his first time leading the cast of a TV show.  
"It was a fair deal. I had no quote. I had never been a series regular before; I was a series regular on Hung, technically, but I wasn't going to be bumped up to a series regular price until the fourth season—if there was a fourth season, which there wasn't."
Related: Arrow: Colton Haynes Returns!
"It was a very, very fair deal. I mean, the first thing they did was try to hire me as a Canadian."
That did not go down well and  "was a big no-no," because it meant he would be earning less money and wouldn't be in the running to receive residuals.
"That's the first conversation that they have, and my agent shut it down immediately. The business affairs person comes back, semi-embarrassed, and says, 'You know, I gotta ask...'"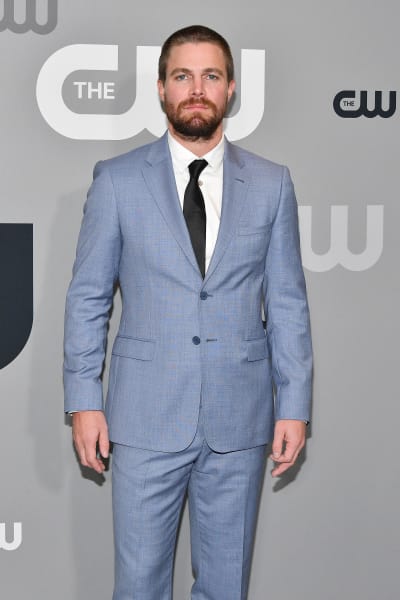 Despite Arrow being Amell's first time as a leading man on a TV show, he revealed during the podcast that he was not scared of defending himself, despite his inexperienced status. 
"In the early days, we didn't do a lot of reshoots, but they were not happy with a couple elements of Episode 5," he said.
Stephen was approached to work on some scenes with fellow series regular, Katie Cassidy, and felt like too much was being asked of him. 
"We had been working six-day weeks for a couple of weeks, coming in Sundays and doing that. I'm in the Arrow costume, I've got the f--king eye makeup on, and it was 11:15 at night or whatever," he told Rosenbaum.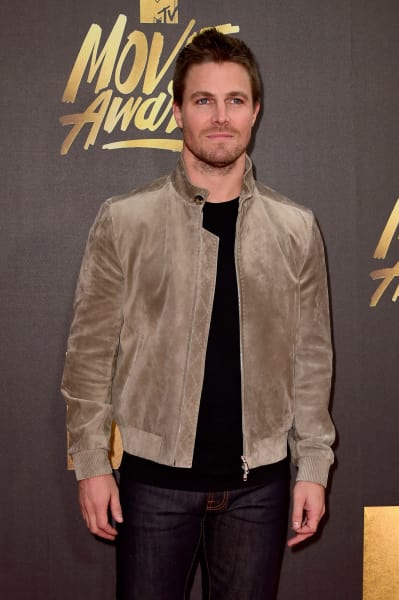 "The second assistant director said to me, 'Your call time tomorrow is 11:15.' And I said, 'I'm not done for the day. I can't. Basecamp is 20 minutes away, and I've got to take my makeup off," he continued.
"It's not my turnaround. I'm exhausted. I'm going to take my turnaround.' And he said, 'Contractually, your call time is 11:15, and I don't have to give you any explanation.'"
Related: Arrow Season Season 6 Episode 23 Review: Life Sentence
"I said, 'OK, I'm going to tell you this right now, and I'm going to do it in front of people so that everybody knows this: I'm going to get in the car tomorrow at the exact time that I get in the car tonight, and not a minute sooner."
"And if you had handled this with a little more tact, maybe we could have done something, but you didn't. So, when everybody asks why we are starting later than everyone wants to, you need to tell them it's your fault.'"
"You do get pushed around," he shared, "but I recognized my value, I think, pretty early on."
That's when Amell opened up about the contract negotiations, and he dropped the bombshell about being paid less than his co-stars. 
"The only issue I had in the first couple of years was, I think, that up until the end of the second season I was the fourth or fifth highest paid cast member because I had no quote," he recalled.
"They gave me what they termed as a 'gift' after Season 2; it's them raising my salary without asking for anything in return," the Oliver Queen actor said.
"My thing was very simple. I just said, 'Quite frankly, I work way more than everybody else.' Especially in Season 1 and Season 2—it was way more disproportionate than it is now. "
"I think somebody was making X. They're like, 'OK, your new salary is going to be X minus, like, $1,250 per episode.' And I go, 'What are you doing? That's not the most amount of money.'"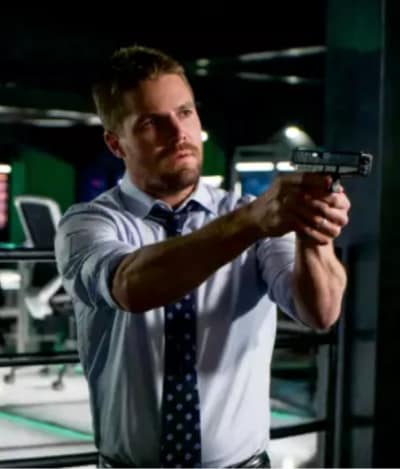 "They said, 'Yeah, no. It's the most amount of money over the course of 23 episodes because the person above you is not all episodes produced.' I was like, 'OK, technically you're right...' That leaves a little bit of a s--tty taste in my mouth. Just a little."
"We're actors, and we're sensitive, and we take everything personally, and so it is difficult," Amell said of the contract negotiations.
"It's also difficult to argue with Warner Bros. Television, because they are prolific, and they have been in business forever."
"The entity of Arrow is bigger than me. I am replaceable," he thought at the time. 
"When I did my renegotiation, it wasn't fun, because I have a lot of friends who have been in similar positions, and I knew what the actual numbers were."
"I'm very good friends with Jared Padalecki, and he shared information with me that [Tom Welling] shared with him. It's everyone trying to help each other out, right?"
"And I have gone on to share that information with people that I think it might be beneficial to," the actor continued about trying to get an increase. 
Related: Arrowverse Crossover: Superman & Lois Lane to Appear
"But when you're hearing 'final offer'—I heard 'final offer'—I went, 'That's cool. I'm good with my current deal.' And then there was dead silence for weeks and weeks and weeks."
It didn't help matters that the negotiations were going down just before the Arrow, The Flash, Legends of Tomorrow and Supergirl crossover was scheduled to begin filming. 
"They treated it like a normal run of production," he shared of the shoot.
"There was just no wiggle room. It wasn't until this year that they started building in down days to the production," he said.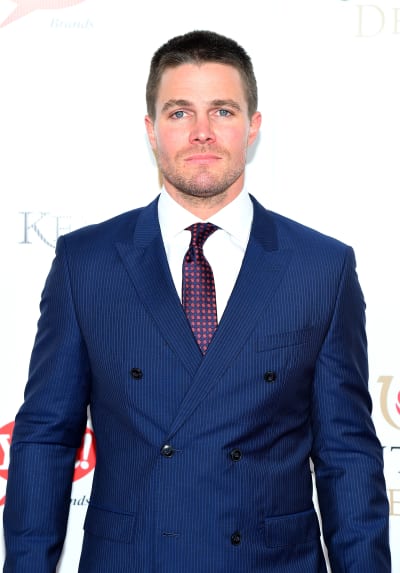 "Certain productions would go dark for a couple of days so you could actually move the actors around."
The actor also revealed that he very nearly never auditioned for the role of Oliver Queen. 
"I only got Arrow because Hung got cancelled. The third season of Hung did better ratings from my understanding than the first couple seasons of Hung, and it was very well received critically… but basically, they [HBO] wiped the comedy slate in December of 2011."
Amell went on to say that if Hung was renewed for a fourth season, he would not have attended the casting call for Arrow. 
We could not imagine anyone else in the role!
What are your thoughts on this news, Arrow Fanatics? 
Hit the comments below. 
Remember you can watch Arrow online right here via TV Fanatic. Get caught up on all the action right now!
Arrow Season 7 debuts October 8th on The CW!
Paul Dailly is the Associate Editor for TV Fanatic. Follow him on Twitter.