Nightmares came true on this heart-pounding hour. 
Sam showed off some of his leadership skills on Supernatural Season 14 Episode 5, and I was impressed with the ideas he implemented. 
How has it taken this long to equip hunters with body cams? It's such a simple thing to come up with, but Sam put it right to work. Like Dean mentioned, it's a great way to see where they need to be if a hunter got hurt.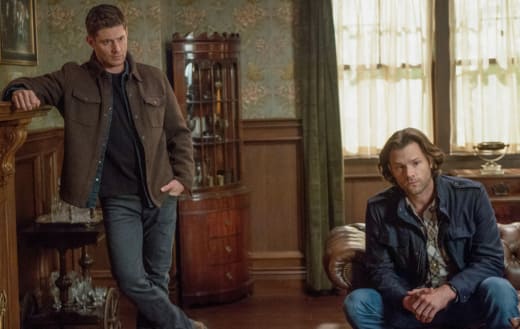 Sam brought up some great points about the people from the other world not being fully aware of how to hunt. They were battling a war on the other side with Michael and hunting is a whole different ballgame. 
Related: Supernatural Review Season 14 Episode 4: Mint Condition
While in a war, they had no other choice but to fight for what they felt was right. With hunting, they are literally going after the things which bump in the night. 
That showed how different Sam and Dean can be when it comes to the new hunters in the bunker; both guys made some valid points, and the skills they learned from war certainly came in handy as well.
The only thing I was confused about was why they didn't provide one of the newer hunters with someone such as Bobby or Mary in the first place. It was clear Maggie was excited about her first hunt, but she still needed some guidance. 
Related: Supernatural Review Season 14 Episode 3: The Scar
Maggie was going on a case where there wasn't a lot known. It didn't make sense to send her to another state where she could have easily gotten killed.
I know, I know. These people are being trained to be hunters, and they need to learn how to go on a hunt alone eventually, but isn't there a grace period for newbie hunters from another dimension?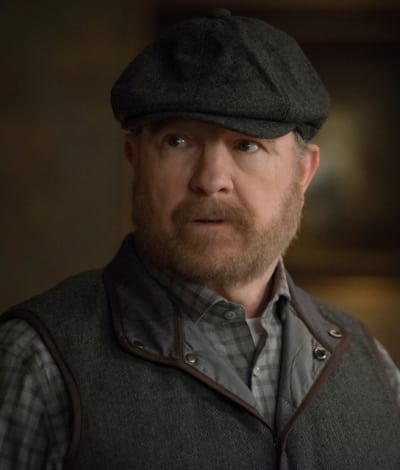 If we can create a method of hunter check-ins, can't we somehow create a physical buddy system when it comes to new hunters out there on the scene?
Related: Get Shudder via Prime Video Channels for Spine-Tingling & Provocative Films, TV Series, & Originals!
We knew what Bobby said was going to get to Sam, right? Even though I agree Maggie shouldn't have been on the hunt alone, it didn't show Sam as being a lousy leader.
A good leader has to make tough decisions, and Sam did a great job of putting together the proper things to try to keep track of all of the hunters out there -- even great leaders make the occasional mistakes, and Sam owned up to it.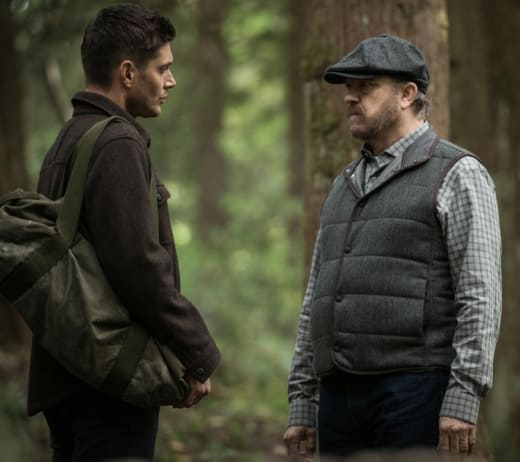 At least Bobby's harsh words led to a sweet bonding moment between Sam and Mary. I've been waiting forever for Sam and Mary to finally get a chance to get some alone time together to bond since she came back. 
Related: Supernatural Review Season 14 Episode 2: Gods and Monsters
I enjoyed how their bonding moment had to do with Mary's personal life instead of focusing on the case at hand. Sam never got the chance to have a relationship with Mary like Dean did, but now they are making up for lost time. 
I found myself agreeing with Sam's advice to Mary when it came to Bobby. This other world Bobby has taken some getting used to, but you can't let the walls people put up keep you out. 
If Mary wants to have a relationship with Bobby she need to get him to open up to her. Hearing him talking about his son in the other world broke my heart, but Bobby couldn't keep it locked inside of him -- he has to know he can trust Mary. 
Was anyone else wanting Sasha and Dean to continue their discussion on letting go of the past? Everything Sasha was saying about worshipping her father could easily have been said by Dean about his own father. 
It's never been a secret Dean worshipped his father tremendously and wanted to make his father proud; though as time went on the hero worship of his father diminished and turned to resentment for years.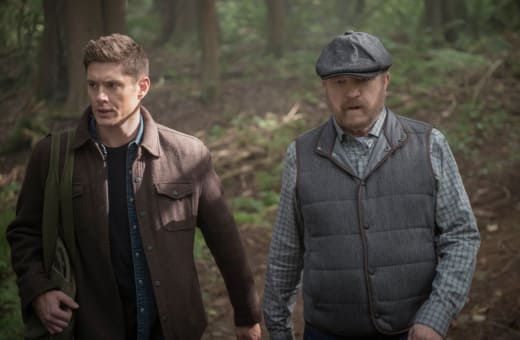 It was refreshing knowing Dean is trying to let go of what happened in the past little by little because he knows he can't go back and change things. Dean has finally found the strength to move on. 
Of course, we knew it was going to be a Djinn but what was really shocking was the connection to Michael; though it made perfect sense for Michael to go after Djinns as part of his monster collection. 
Djinns are incredibly sneaky and can easily unleash people's worst nightmares thus making every single person vulnerable. It's easy to take down vulnerable people who are in a constant state of fear.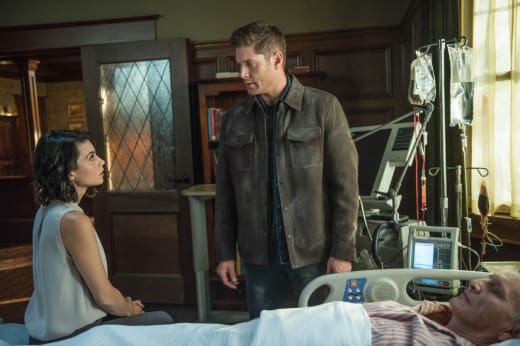 Was anyone else curious why the Djinn wasn't able to destroy Dean? You have to wonder if Michael has put some type of protection on Dean OR Michael isn't really gone but his hiding deep inside of Dean. 
What I really appreciated this hour was Sam and Dean finally contacting all of the hunters to let them know about the supercharged monsters. 
Now it's your turn to tell me what you thought. 
Do you think Michael still possesses Dean's body? What did you think of the bonding session between Mary and Sam?
Let me know in the comment below. 
Did you miss something? Go watch Supernatural online now via TV Fanatic to catch everything you may have missed!
Samantha McAllister was a staff writer for TV Fanatic. She retired in November 2018.