Quotables for Week Ending March 3, 2017

Stacy Glanzman at . Updated at .
Midseason shows are among us!
Chicago Justice started off strong with the help of a four show crossover event and Suits Season 6 came to an end with a surprise guest appearance.
We've got pop culture references including a mention of Norman Bates that did NOT come from Bates Motel.
Who would have guessed we'd see both Kanye West and Trump mentioned in the same quote?
And yes, we have the moment that struck a chord with a certain ex of a certain contestant on The Bachelor. Over-share much?
We have it here along with the rest of the best quotes of the week!
1. Suits
Mike: Can a guy just buy you flowers because he loves you?
Rachel: He can, but he didn't.
2. Chicago Fire
Choi: Ms. Goodwin, if you're worried about me because of the burn victim I lost last week...
Goodwin: I just want to make sure you stop and catch your breath.
3. Bates Motel
I'm coming for you when you least expect it, so don't get too cozy at that house up there all by yourself.

Romero
4. The Bachelor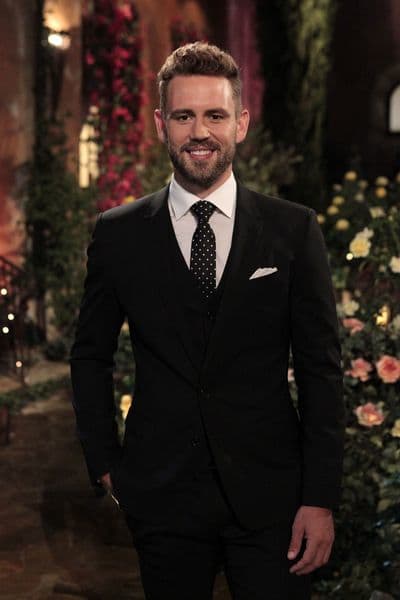 I've never had an orgasm before... and it could go there with Nick today.

Raven
5. Supergirl
Mon-El: It's more than luck.
J'onn: What do you mean?
Mon-El: We got an alert that Cadmus was moving a weapon. We don't get alerts unless they're releasing a video or we catch them red-handed.
Kara: But we did catch them red-handed.
Mon-El: No, they were waving their red hands around in the air literally like they just didn't care.
6. Jane the Virgin
Petra: Oh and uh by the way, not a big deal, but, um, Chuck and I will be dining at the restaurant tonight.
Rafael: Got it. Does he know we don't serve gator?
7. Chicago Med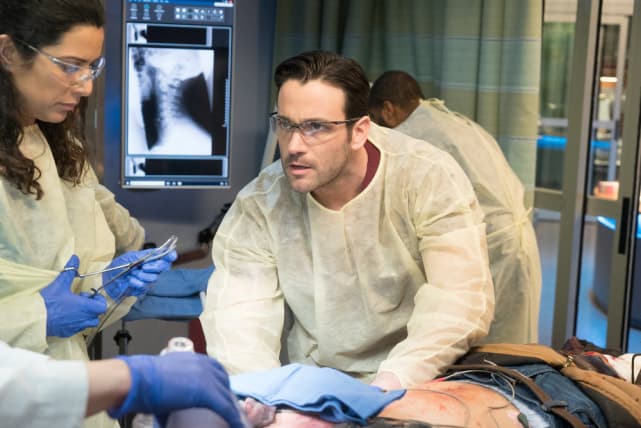 Maggie: You're having fun torturing me by not telling me the gender of the baby, aren't you?
April: A little.
8. The Good Fight
Barbara: Kanye voted for Trump.
Julius: No he didn't. He said he would have if he did vote.
9. Major Crimes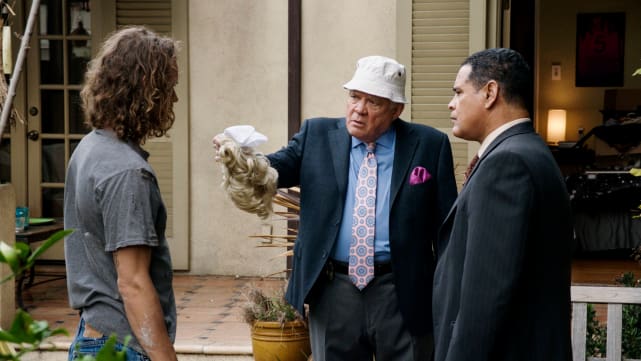 Flynn: I don't understand it. I don't drink, I don't smoke, I haven't eaten ice cream in six years. All I eat is fish and vegetables. How in the world did I end up with a heart attack?
Sharon: I think you will come to agree with me that it is stress.
Flynn: What is there to be stressed about?
Sharon: How about worrying about what you eat?
10. Chicago Justice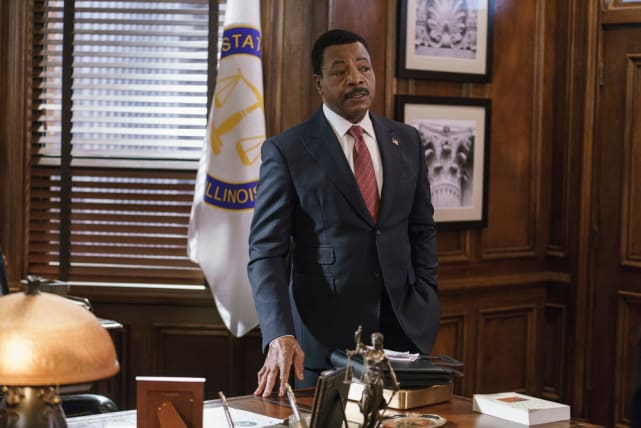 Enormous tragedies make career cases. You win this one, it could make your career. You lose, it could destroy mine.

Jefferies
11. Humans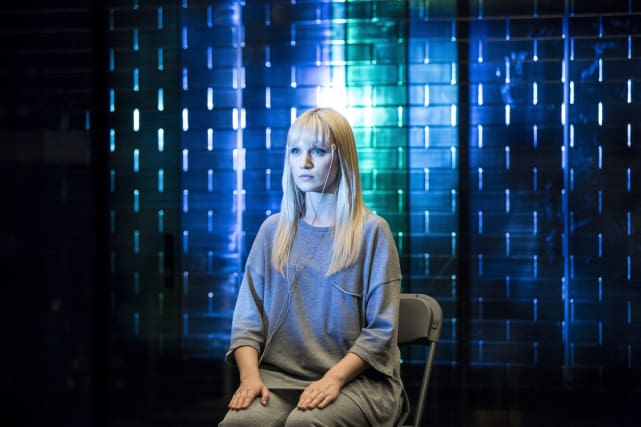 I like you more than anything I've ever seen, or heard, or touched. Everything normal is bigger, brighter when I'm with you. You make everything MORE.

Mia [to Ed]
12. Big Little Lies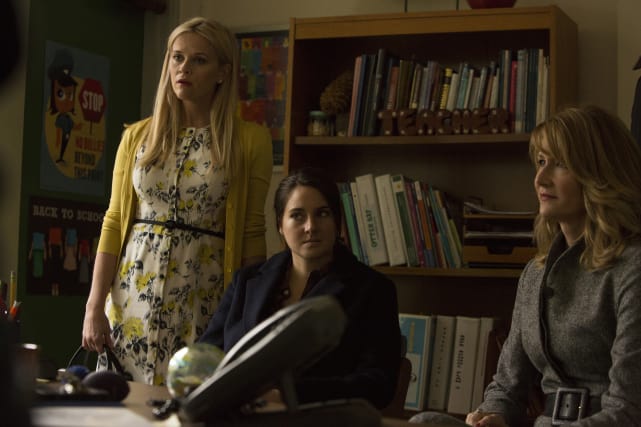 Madeline: Turns out it's actually harder having a part-time job versus a full-time job, because in addition to all that work, you're actually out there looking for another job.
Jane: Are you looking for another job?
Madeline: I only do 20 hours a week max. Between you and me, I try to maintain my full-time mommy status so I can lord it over Renata and other career mommies.
13. The Vampire Diaries
Kelly: Peter, didn't expect you to be so cleaned up.
Peter: I thought you'd come straight from your workshop with the dagger... the one they asked you to make with Katherine's bones.
14. The Walking Dead
I report directly to Negan, which means you report directly to my ass.

Eugene
15. The Expanse
Holden: So in the interests of the smooth operations of this vessel and the morale of this crew, I just wanted to let you know that Naomi and I are together...sleeping together.
Amos: When did it start?
Naomi: Just after we got out of Eros.
Amos: I knew it.
Alex: Goddammit! Son of a bitch!
Amos: Ha, ha, ha! I told you. Eros. Didn't I say it? You lost a bet, man. Gimme that arm!

16. Taboo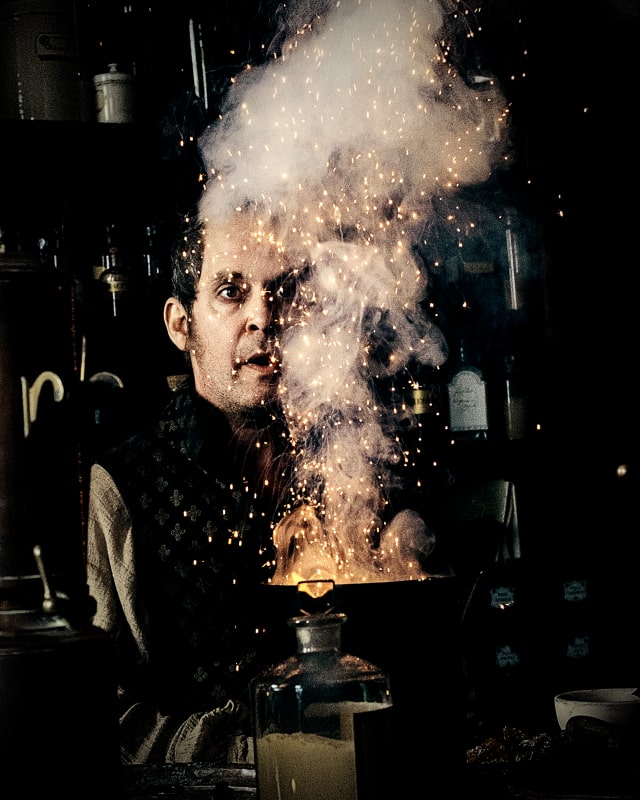 Coop: You promised to give me those names.
Delaney: I did? I must have lied.
17. The Fosters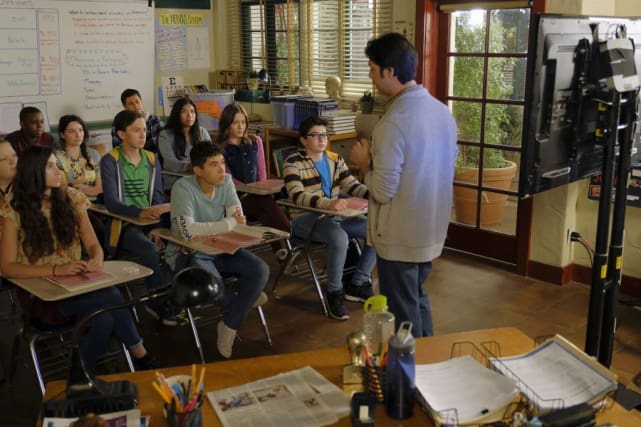 Jude: Why don't they talk about gay sex?
Lena: I guess because it's controversial.
Jude: Why? I mean, we have gay rights and we have marriage equality. So why don't we have gay sex-ed?
Lena: You're right, we should.
18. Riverdale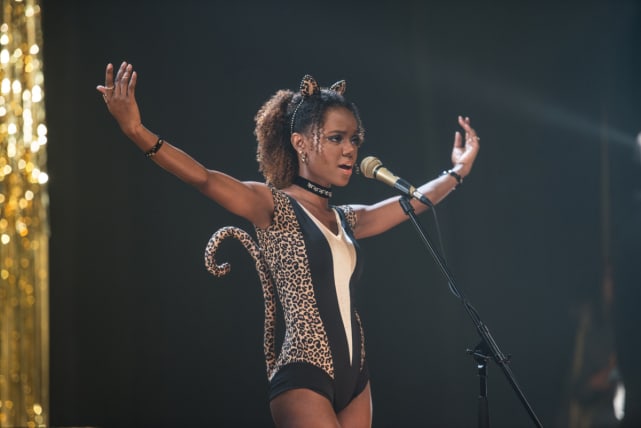 Veronica: Not to be "that girl", Archie, but I didn't get the memo we were adding another voice to the mix.
Archie: Hey, Ronnie, great news! Valerie quit the Pussycats.
Veronica: So that makes me...what then...backup?
Archie: No, I mean, you were just doing this as a favor to me, right?
Veronica: You're unbelievable, Archie. You literally have zero loyalty. You, Ginger Judas!
19. Scorpion
Happy: O'Brien to your left a seven pound branch of ficus. Slide it up at 30 degrees, rotate it, and pull it down.
[Walter begins to slide up the branch.]
Happy: You call that 30 degrees!
Walter: You might consider calling her "snappy" because she keeps snapping at us.
20. The Magicians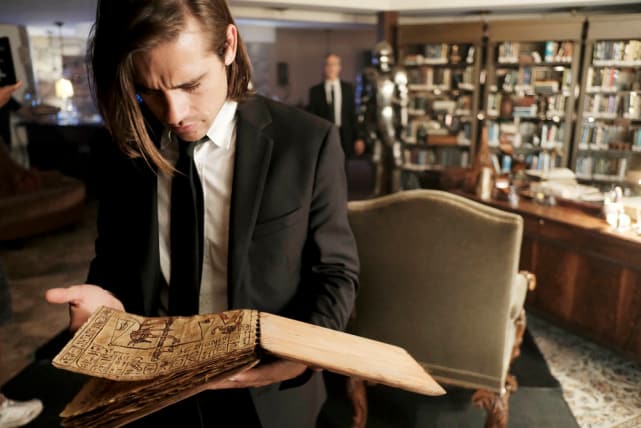 Prince Ess: And to seal the alliance, I, Crown Prince of Loria, offer my hand in marriage to the virgin Queen Margo.
Eliot: [laughing] Um, okay.
Margo: Did he just call me a virgin?
21. Arrow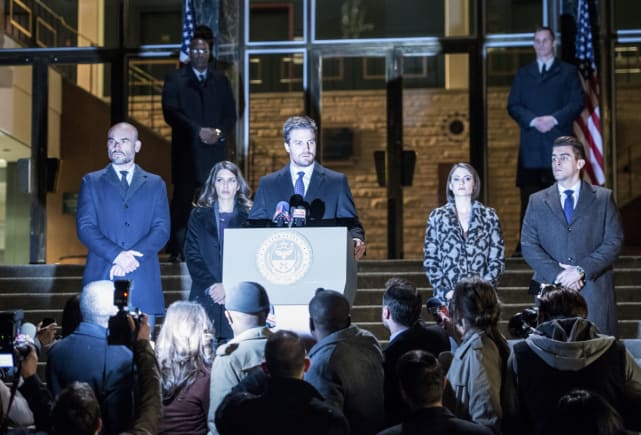 Oliver: Dr. Schwartz, are you prescribing me a girlfriend?
Dr. Schwartz: Or just a friend.
22. Supernatural
It's not your job to make my lunch. Tuck me into bed at night. You make your own choices, even if I don't like 'em.

Dean
23. Criminal MInds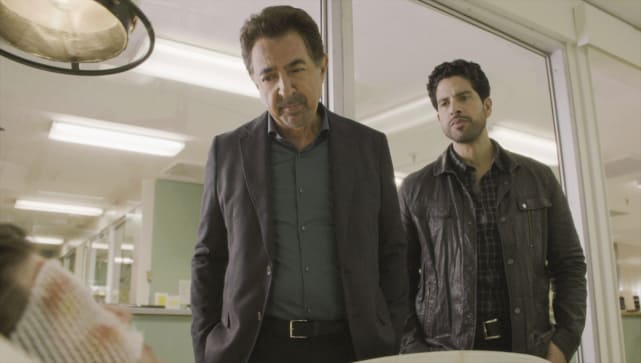 Walker: Garcia, see if you can pull it up.
Garcia: See if I ... you doubt me, sir? Watch me bulldoze through 137 pages of manifesto muck without cracking my lip gloss.
24. Legion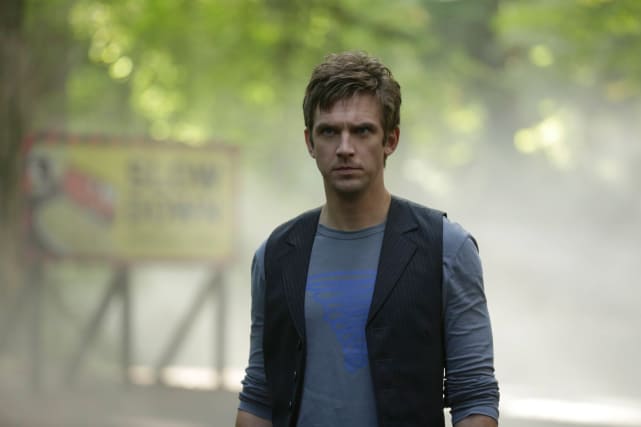 Oliver: There's good news, and there's bad news. The bad news is, it's not the drug. You're here, in the astral plane. You went too far in the make believe and got lost in your mind, consciousness, and now you're trapped in this, no place. Where every day is the same, where you can imagine yourself a kingdom. but nothing is ever real.
David: And what's the good news?
Oliver: I'm not alone anymore.
25. The Flash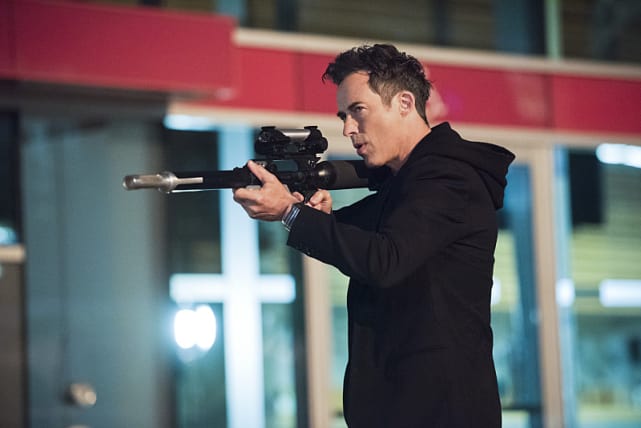 Joe: Hold on. Y'all want to put a bunch of magnets against my skull to look into the mind of a psychotic, murderous ape?
Harry: Yeah.
Joe: Fine.
26. Black Sails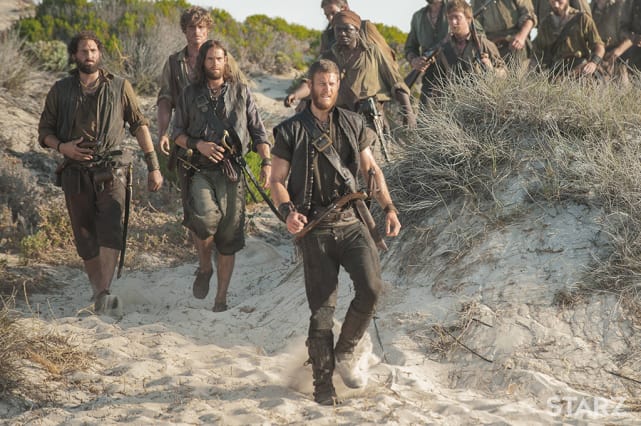 Madi: The damage done to this alliance was caused by Billy. It may be that the only way to repair this damage is to remove that which caused it.
Silver: Remove him?
Madi: It will be the only way to regain the trust of those slave communities uncertain about what this alliance stands for. And you know as well as I, Billy cannot exist alongside Capt. Flint for long. Sooner or later one or the other must go.

27. Star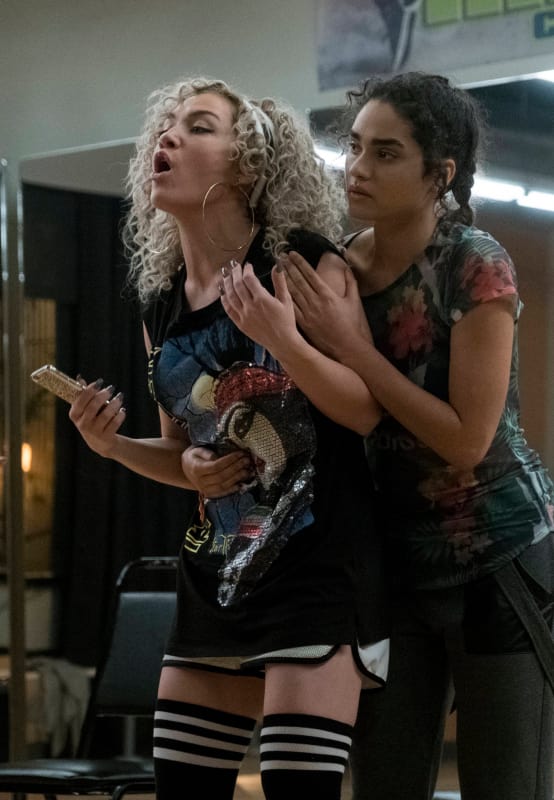 I get it. Y'all are close. It's Norman Bates creepy, but I get it.

Star [to Hunter]
28. SIX
If you don't have shitloads of money in America, you're nobody. You're trash.

Michael
29. The Blacklist: Redemption
Nez: What do you think?
Solomon: I think we should've been chiropractors or proctologists. Pretty much anything else. Can't defend this position. Let's go.
30. Homeland
REPORTER: The president is urging you and Congress to reauthorize certain provisions of the Patriot Act.
KEANE: That would be a mistake, in my opinion. We don't need a police state in this country to fight terrorism. We need a new strategy, one I plan to roll out right after my inauguration.
31. Grimm
Wu: Well, so nobody ever informed you that hunting at night with a spotlight is poaching?
Ralph Rotterman: You think *poaching* is the problem here?! My friend is *dead*!
32. Nashville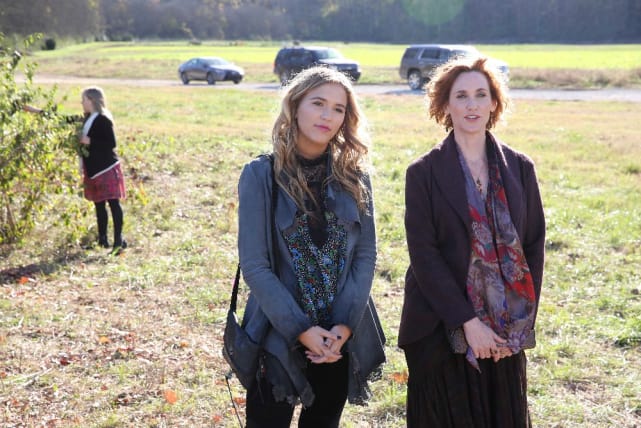 Maddie: I was thinking about what you were saying about how your mom was in and out of your life. My mom was the complete opposite.
Clay: You're lucky.
Maddie: Yeah, and I have done nothing but give her a hard time. I've done terrible things. Lied; run away; I even took her to court last year. But it's like, no matter what I did, she was always there for me and I think the reason I was able to do all this is because I knew deep down that we would never be separated.
33. Days of our Lives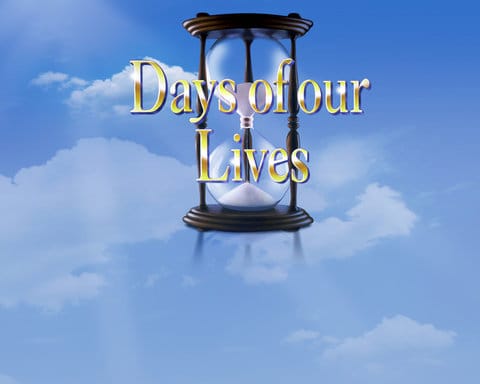 Abigail: This isn't the 1950s. I'm more than somebody's wife.
Andre: Ah, Abigail, I didn't mean to diminish your position. It's just that I'm glad to see you take your rightful place by your husband.
34. Emerald City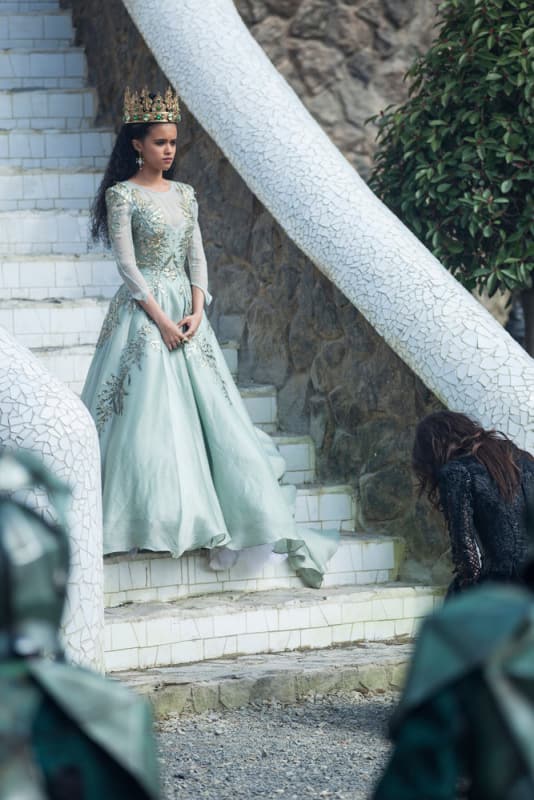 Your reputation precedes you. What did you expect? Rose petals at your feet?

West
35. Colony
Bram: You killed everyone.
Snyder: Yeah.
Bram: You work for them.
Snyder: So does your father So does everyone who's holding out hope that someday things will be different. You survived. Don't forget why. [walks to the car] Give my best to your dad.
36. The 100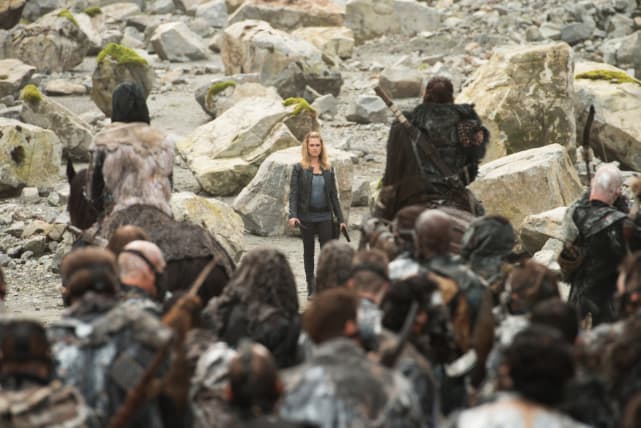 Echo: What if it's a trap?
Roan: It is a trap. We're already in it.
Wait! There's more Quotables for Week Ending March 3, 2017! Just click "Next" below:
Next