The Doctor Who finale, The Leftovers finale, the Scream Queens finale!! As we roll into the end of December, as one would imagine, it's a period of endings.
Do the quotes give off that same vibe? Find out when you scroll through the slideshow.
Don't forget to share it. What good is a quote just swimming inside your head?
1. iZombie
Blaine: How familiar are you with the movie, Dawn of the Dead?
Drake: I've seen it.
Blaine: Remember how that group of survivors barricaded themselves inside of a mall?
Drake: Yeah.
Blaine: You're what's outside of the mall.
2. The Real Housewives of Beverly Hills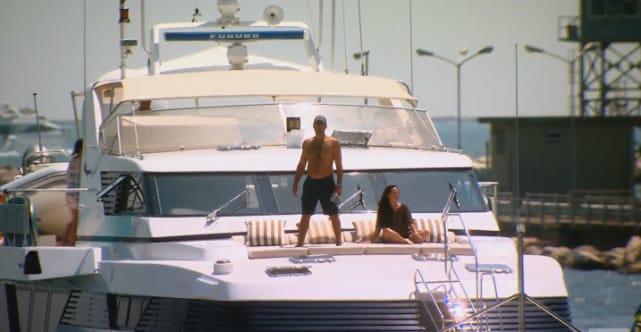 Apparently if you have a penis you never get lost.

Kyle
3. Reign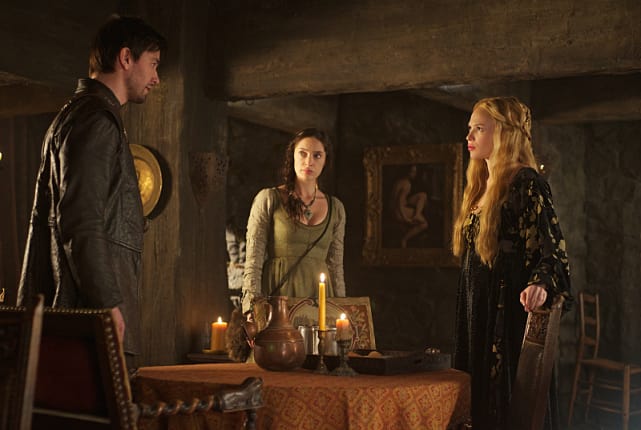 Mary: Are you wearing mink-lined boots?
Catherine: Well if I have to run I want to look good doing it.
4. Once Upon a Time
Emma: I'm sorry, I couldn't watch one more person I love die.
Hook: And now because of that you get to watch everyone you love die.
5. The Flash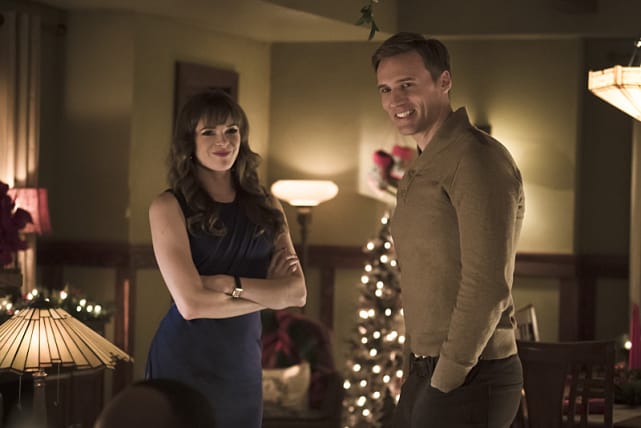 Jay: Barry's not the only person here I want to keep safe.
Cisco: Oh dear Lord. Just kiss already! Oh, the thirst is real.
6. The Leftovers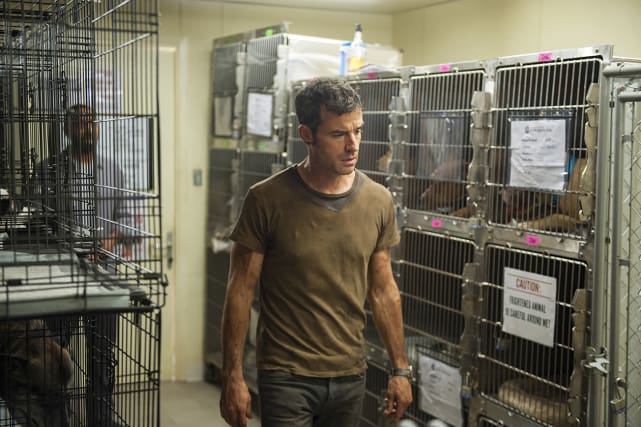 Let's stay focused, because I want to make sure I get this. You saw my daughter pretend to disappear, and the only reason you remembered it today is because you came back from the dead?

John
7. Bones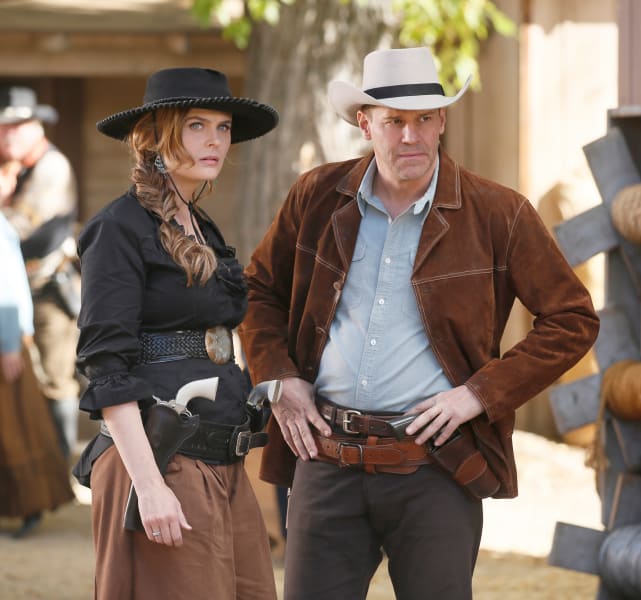 Aubrey: You just want to dress up and play cowboy for the weekend.
Booth: Well, if I can do that and solve a crime, who wouldn't want to do that?

8. Agents of S.H.I.E.L.D.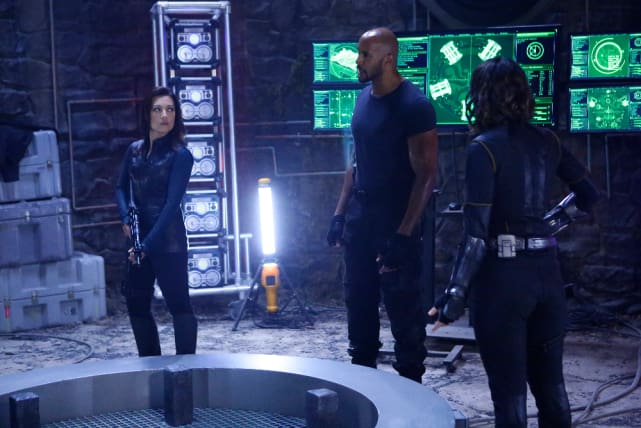 Fitz: You know, I ran a dozen scenarios in my head. Wondering what it'd be like when we finally met. There was a lot more blood and I never considered this Will.
Will: I can see why Jemma loves you.
9. The Affair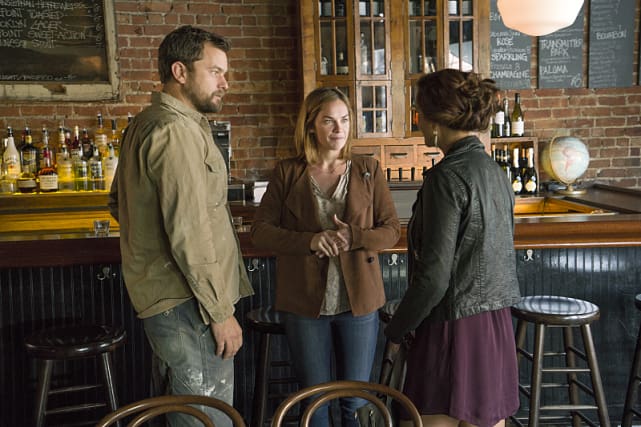 Noah: I want to know if it's possible to be both.
Marilyn: Both?
Noah: A good man and a great man.
10. Modern Family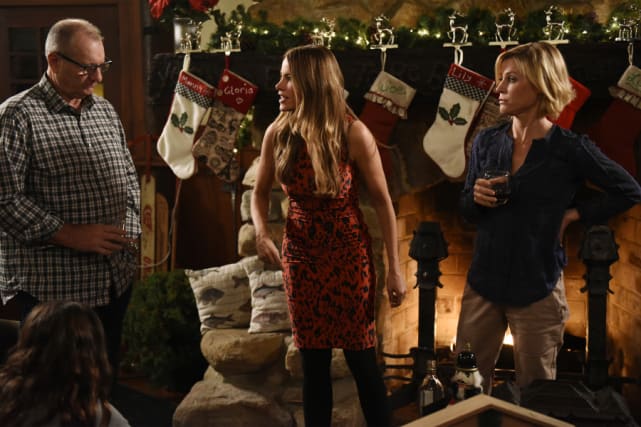 Joe: I can't wait to make a snow-person!
Jay: Person? We gotta get him out of that hippie school.
Manny: I don't know Jay, last report card he got straight dolphins.
11. Supergirl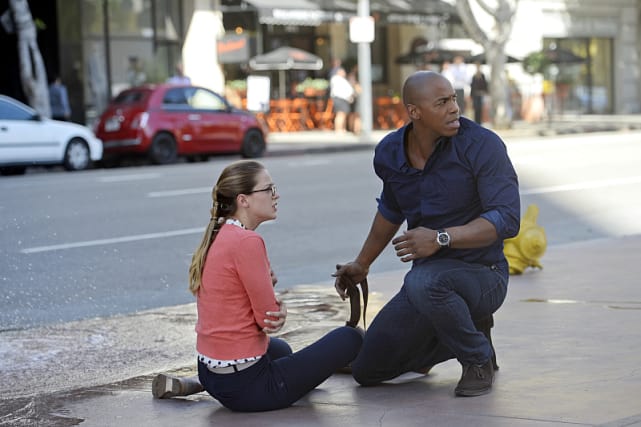 Kara: It was Winn.
Cat: Who?
Winn: Me.
Cat; Are you from the satellite company?
Kara: No, he's from the desk right across from mine...that you pass on the way to your office every day.
12. Major Crimes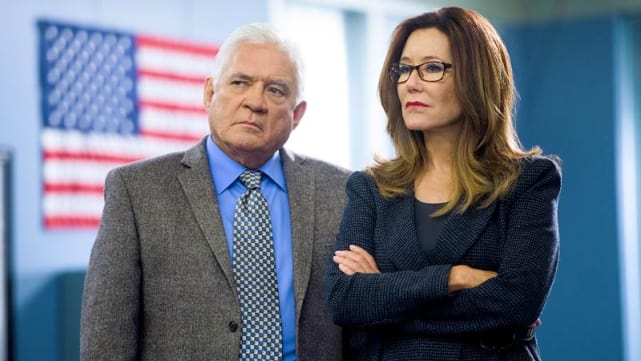 How hard can it be? The dirtbag did it. The end.

Flynn
13. Fargo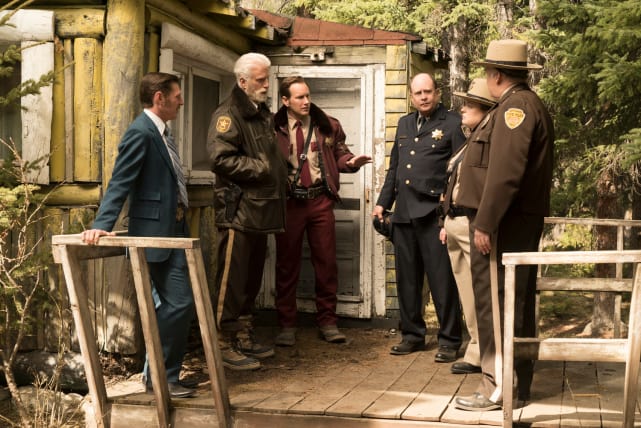 Ed: Are you seeing this?
Peggy: It's just a flyin' saucer, Ed, we gotta go.
14. Scream Queens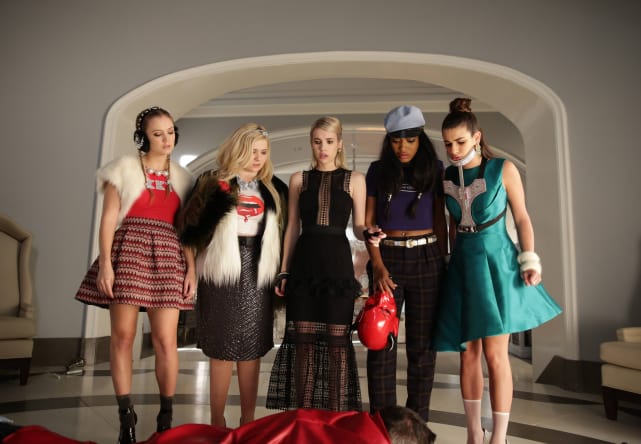 That guy, Roger, was terrible to his brother, did you know that? His whole life. He ripped off Dodger's left nipple in utero!

Pete
15. The Last Man on Earth
Come here, you little Vixen. The reindeer, not the whore.

Carol
16. Chicago Fire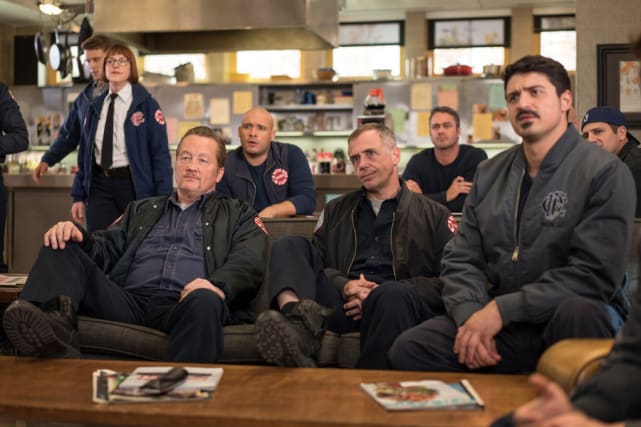 Dawson: So, how you feeling?
Boden: Like I've got a rock hanging over my head. Rope holding it up is about to snap.
17. Scorpion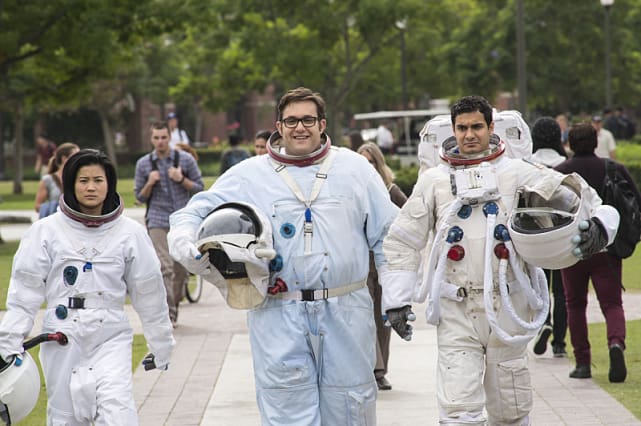 Sylvester: Hey Walter, I have a lovely picture of you and Megan for you.
Walter: No thanks, I know what we both look like.
18. Doctor Who
Clara: Is this a story, or did this really happen?
The Doctor: Everything ever told really happened. Stories are where memories go when they're forgotten.
19. Ash vs Evil Dead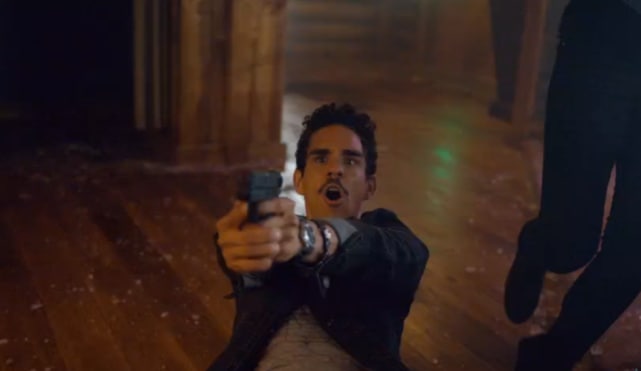 Ash, if I was a deadite, I'd be honored to have you chop my head off.

Pablo
20. Grimm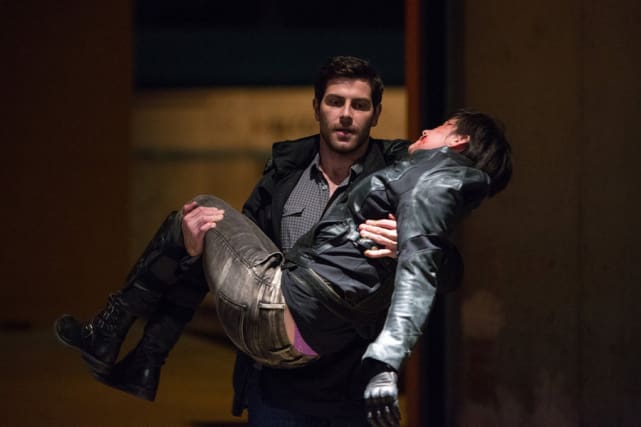 Hank: How do you want to deal with this?
Nick: Let's see if I can piss someone off.
Hank: Sounds like a plan!
21. The Vampire Diaries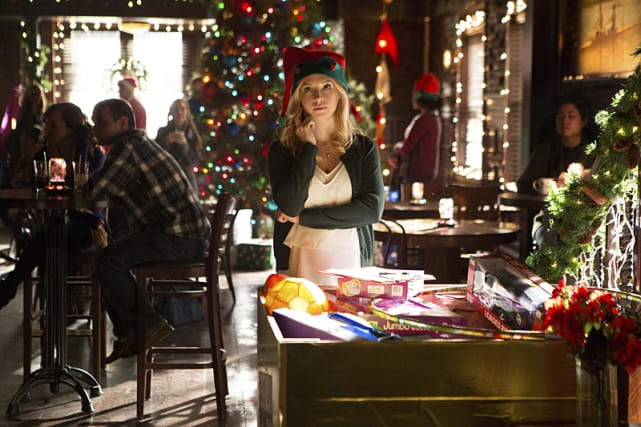 Stefan: How many times do you get a second chance to deliver your mother's eulogy?
Damon: Good point, brother. How's this? Lily, you were a terrible mother when you were alive and you were a terrible mother when you were dead. [to Stefan] You're right. That does feel good.
22. Code Black
Dr. Rollie Guthrie: So what's going on?
Dr. Carla Niven: Passed out in a store. Some do-gooder called 911.
Dr. Gina Perello: Oh, I hate the do-gooders. California's full of them. That and kale.
23. Girlfriends' Guide to Divorce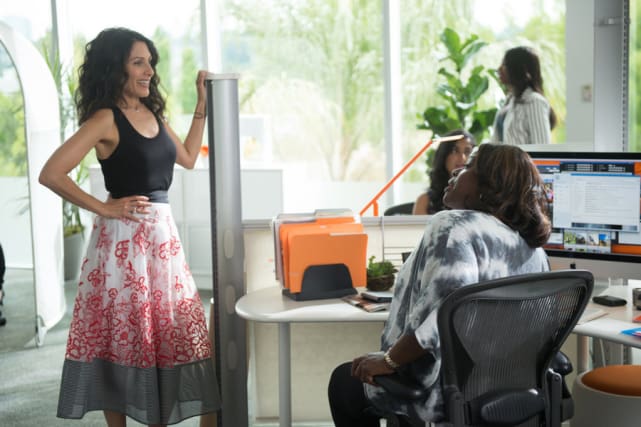 Vegans like deprivation. That is why they are vegan!

Jo
24. Quantico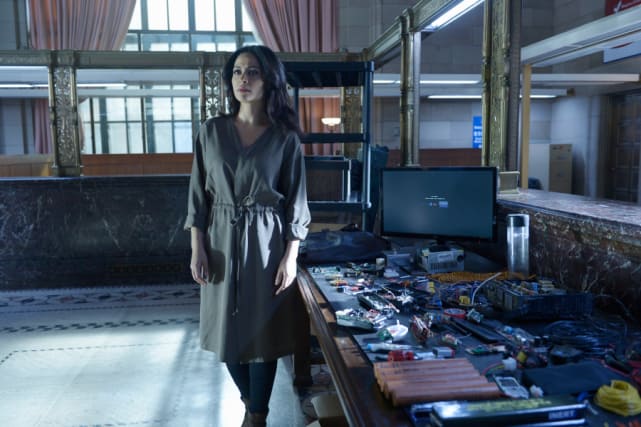 I'm the only one who knows the truth. I'm the one who planned Grand Central.

Simon
25. Homeland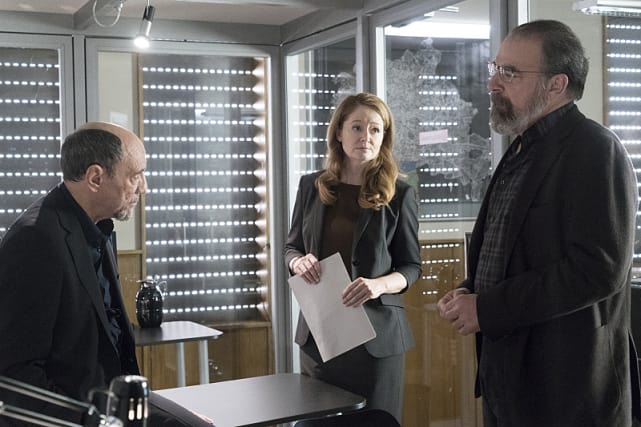 Allison: Am I under arrest?
Dar: It's somewhat of an open question at the moment.
26. The Librarians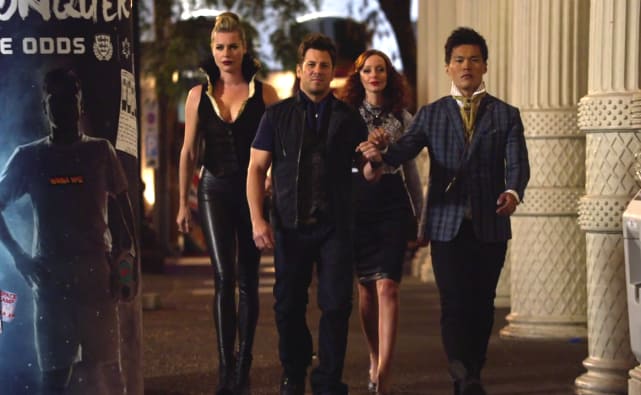 Eve: Are you drunk?!
Cassandra: Is drunk when your body is a marshmallow and your head feels like a bowling ball?
27. American Horror Story: Hotel
A woman can only be pushed so far, and I'm right on the edge.

The Countess
28. Chicago Med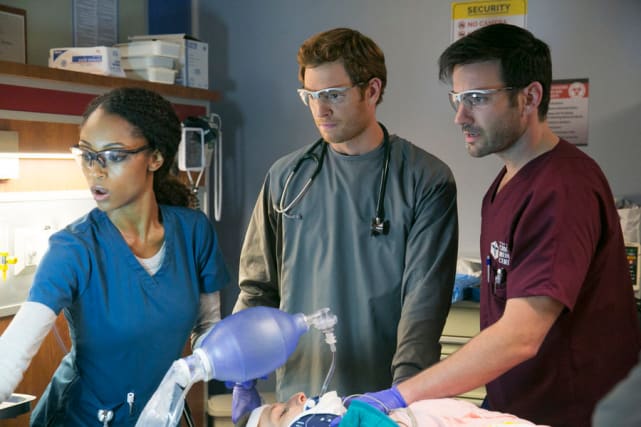 Every dumb, mean, stupid, vicious thing gets a light shown on it. The world would be a much better place, a much safer place, if people would just shut up.

Dr. Daniel Charles
29. Arrow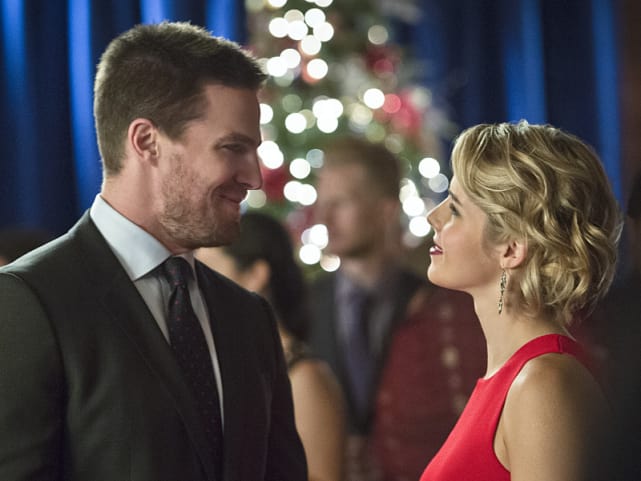 Oliver: Can I ask you a question?
Felicity: Now? Here? I mean...what's the question?
30. Criminal Minds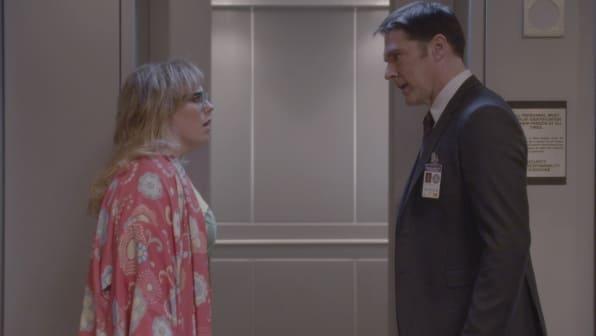 Woman: Gross!
Man: No it's not. Where do you think your food comes from?
Woman: The supermarket?
31. You're the Worst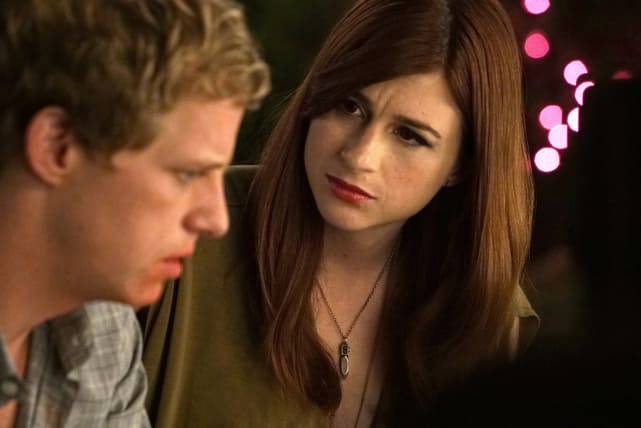 Becca's like a Monday crossword. Gretchen.. Sunday. Takes all day, but it's rewarding as hell.

Jimmy
32. Supernatural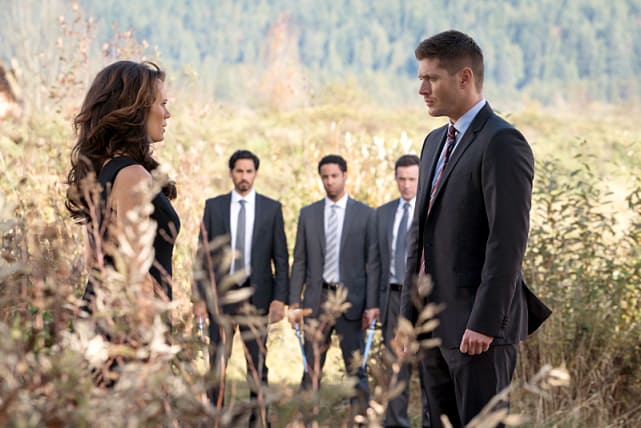 It wasn't God inside your head, Sam. It was me.

Lucifer
33. The Big Bang Theory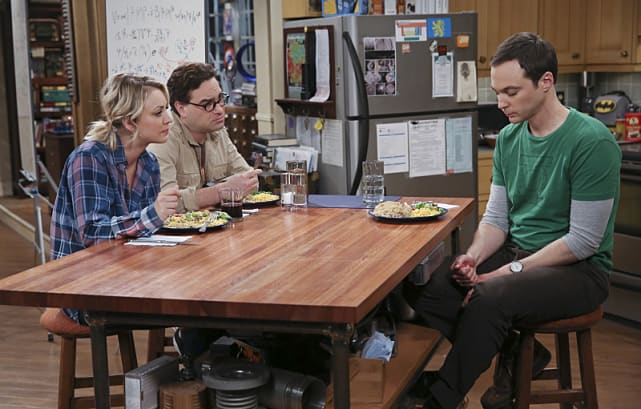 You're inviting him into your home. It's intimate. It's where your underpants live.

Bernadette
34. Haven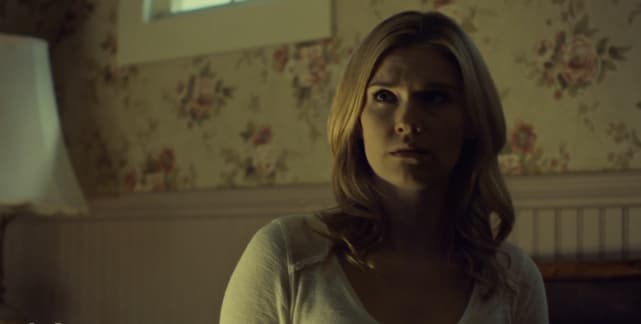 Audrey: You killed James, my son.
Croatoan: I had to. That's how much I love you.
35. Elementary
Vintage rainbow suspenders? If there's money to be made in this, I need to get to my parents' garage fast!

Joan
Wait! There's more! Just click "Next" below:
Next