Yep, we're calling this the pop culture edition, because there are so many references to it in quotes this week.
Pinball, Seth Meyers, Crayons, the Braves, the Brady Bunch, some raunchy stuff that has seeped into our everyday language, Jamie Oliver, Mel Gibson and more.
Go ahead, dive in and find the quotes!
1. Madam Secretary
And confirmations are in for your Global Development meeting in Montreal. So far, you're meeting with chef Jamie Oliver to discuss global children's nutrition, the Saudi Foreign Minister Kasib Hajar exploring the future of solar power, and George Clooney to stare deeply into his eyes. [pause] And talk mass genocide.

Blake
2. Teen Wolf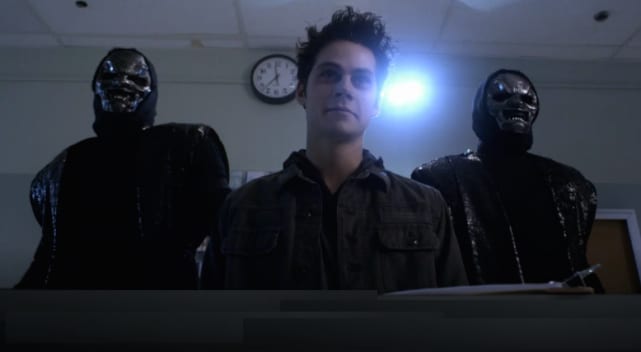 Scott: You're staring at a broken windshield.
Stiles: There's something wrong with it.
Scott: It's broken.
3. Timeless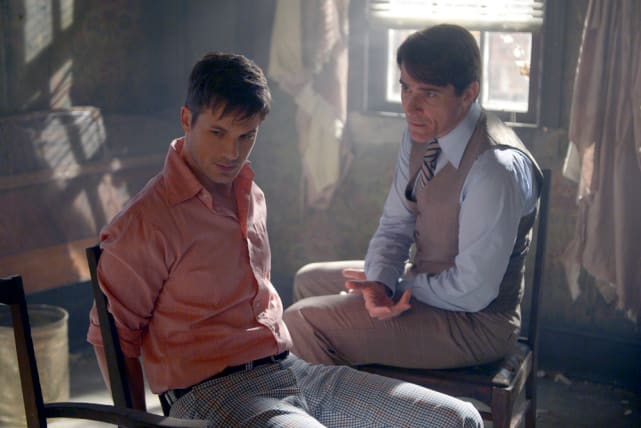 Christopher: When you find Flynn, maybe you can blind him with that suit.
Wyatt: I look like Greg Brady.
Christopher: Find Marcia and Peter and get going.
4. Quantico
If Miranda is wrong and Owen and the AIC haven't tapped any recruits yet, who do you think they are going to be looking for, hmm? Someone who goes too far, or someone who doesn't go far enough?

Ryan
5. Westworld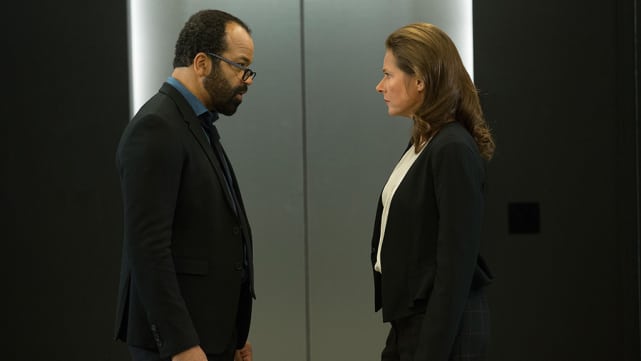 The longer I work here, the more I think I understand the hosts. It's the human beings that confuse me.

Bernard
6. Once Upon a Time
Rumple: Love is weakness.
Evil Queen: Love can be weakness, but it can also be a weapon.
7. The Walking Dead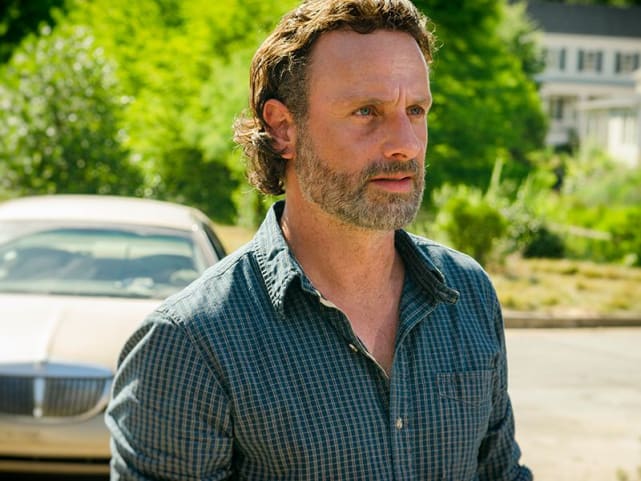 In case you haven't caught on, I just slipped my dick down your throat, and you thanked me for it.

Negan
8. Keeping Up with the Kardashians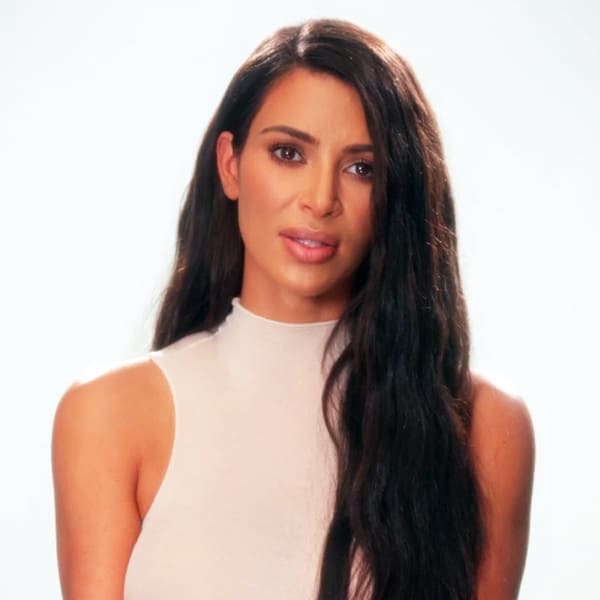 Kanye said I could have his embryo.

Khloe
9. Shameless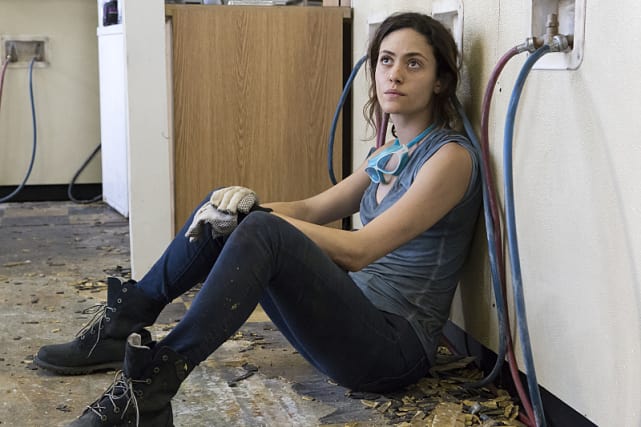 Principal: Are you not going to do the GED?
Debbie: What job can I get without it?
Principal: Sex worker.
10. NCIS: Los Angeles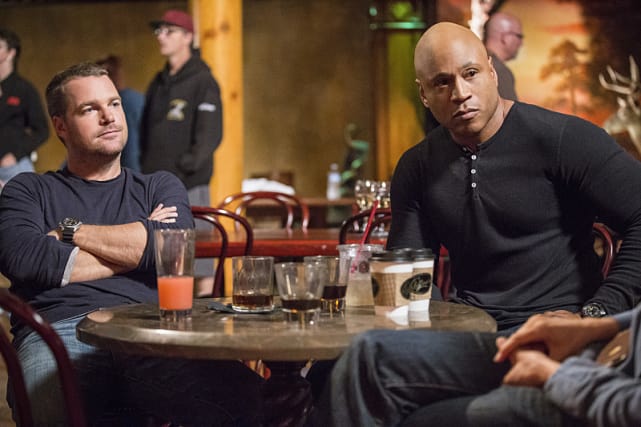 Deeks: So all we need is patience.
Nell: Mahatma Gandhi?
Deeks: Axl Rose, I think. Could be Mel Gibson.
11. Secrets and Lies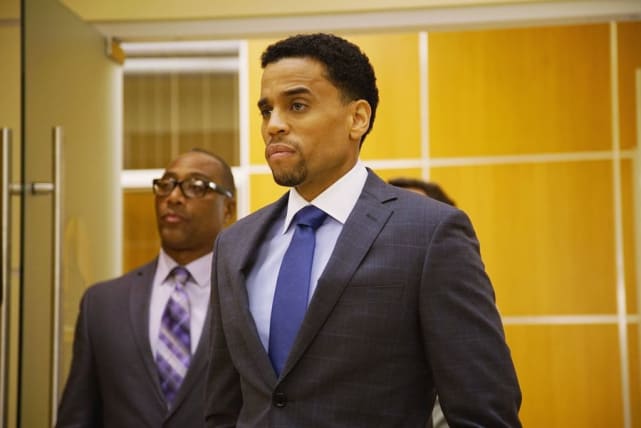 Neil: How was I supposed to tell you, that your brother's wife runs a whore house?!
Eric: What did you just say?
12. Masters of Sex
Libby: Well, it is hardly my fault that you spent years as an absent father.
Bill: Don't throw that in my face.
Libby: And why shouldn't I? Why should I pay again for your selfishness?
13. The Last Man On Earth
I have a story about leaving a note. I was going to kill myself. I was going to drive into a rock. I don't know why but I looked up and saw this plume of smoke and it was Carol. She saved me and the only reason that Carol showed up there was because of those signs. Those alive in Tucson signs. The signs that I was positive nobody would ever see.

Tandy Miller
14. Supergirl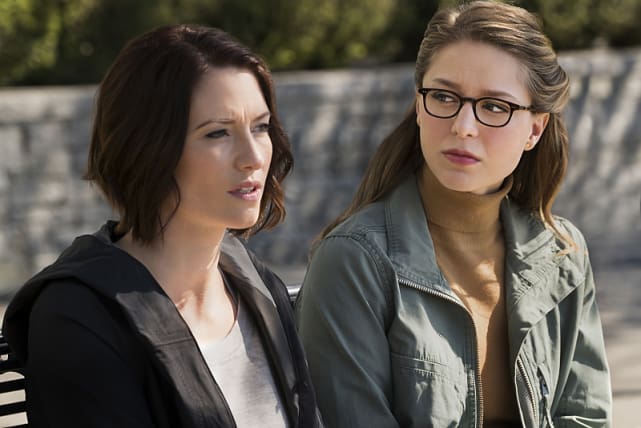 Kara: You need a break?
Mon-El: Okay, I accept your surrender.
Kara: Ha ha. This is serious, you have to learn how to defend yourself.
Mon-El: How often do you plan on attacking me?
15. Vanderpump Rules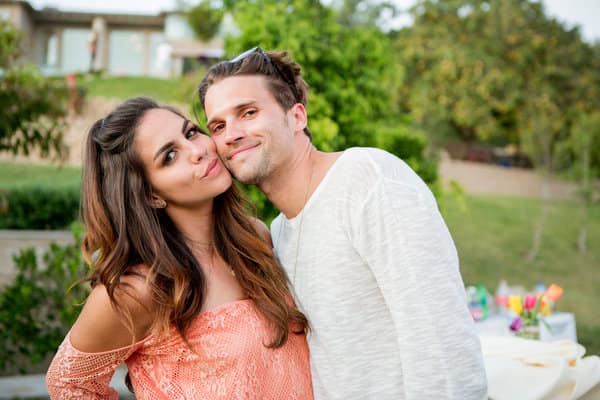 I worship the ground that he never walks on.

Lisa
16. Scorpion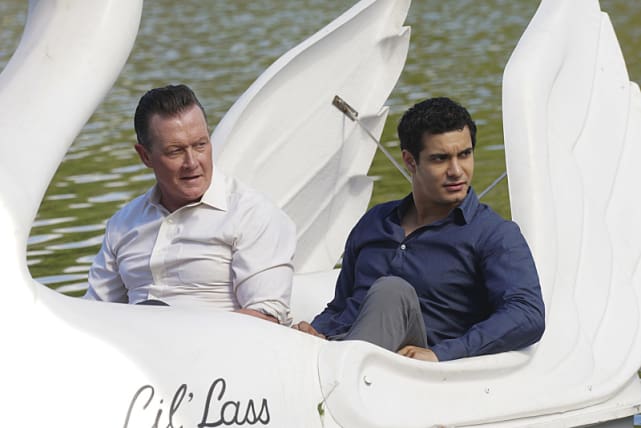 If Walt actually liked Tim, saw in him what Paige saw, he'd realize Paige made the logical choice and stop trying to win her.

Toby
17. Gotham
This guy, Barnes? If he so much as jaywalked, he'd write himself a ticket.

Bullock
18. I'm not even comfortable having this conversation.
Rogelio: Well, Michael and Xiomara already have seen my penis. So will you be comfortable seeing it 40 feet high?
Jane: I'm not even comfortable having this conversation.
19. Sweet/Vicious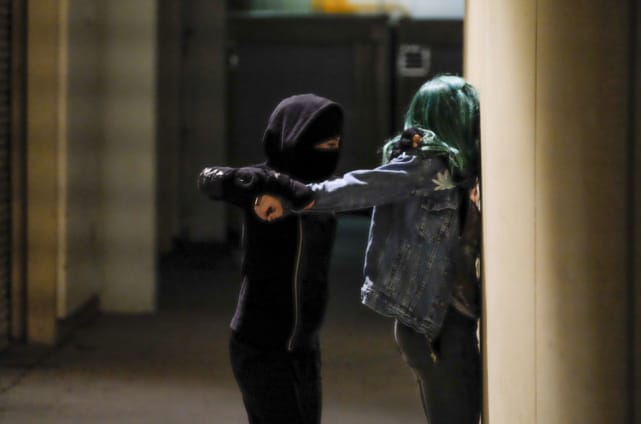 Jules: I know how to do things most people don't. There is stuff happening out there and no one is doing anything about it. People are just getting away with awful things. I'm trying to make some of that right.
Ophelia: That's the plot of Batman.
20. The Mindy Project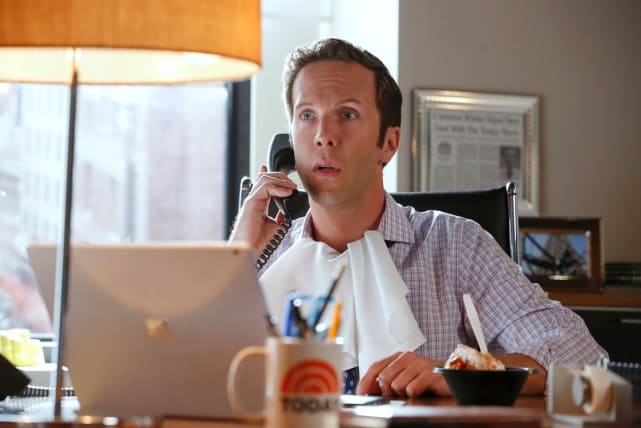 I already have TV experience. I was featured on Sports Center when I fell off the second deck at a Braves game.

Colette
21. Ben and Lauren: Happily Ever After?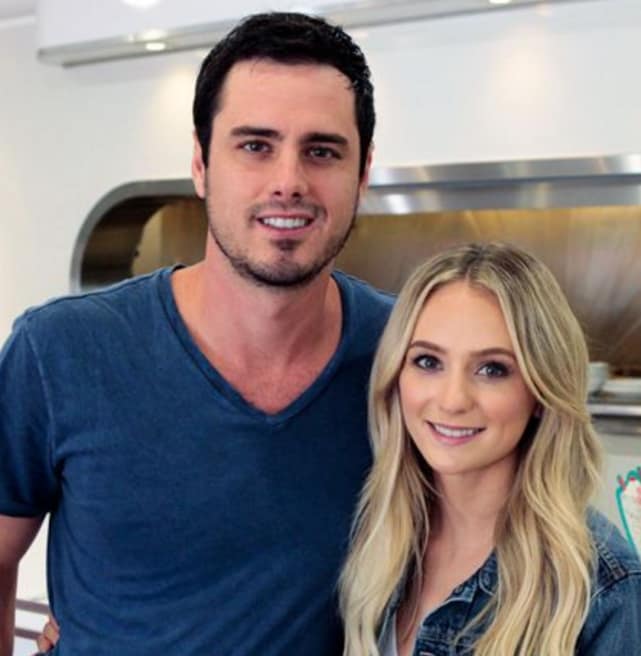 I know my sister and there are three things that scare her to death - heights, sharks and hot pink.

Molly
22. The Flash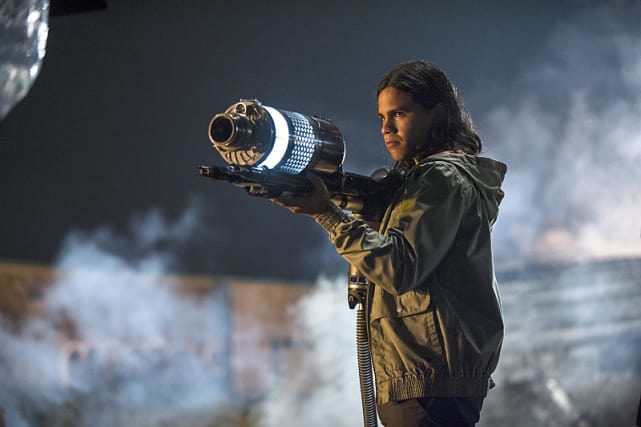 Do you think everyone on Earth 19 is missing crayons in the box, or just him?

Cisco
23. This Is Us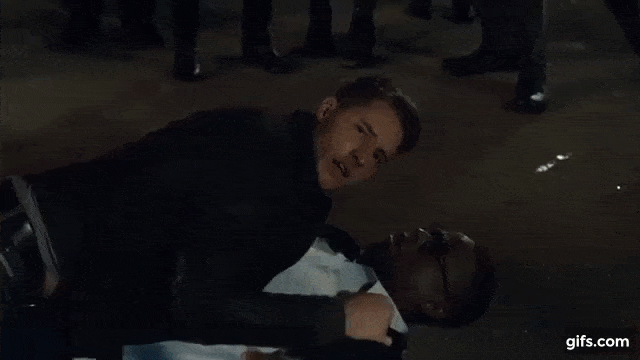 Seth Myers: Kevin. Hey, Kevin. You alright man? Do you want me to call someone.
Kevin [actively scrapping in the street with Randall]: Oh. It's a. No. This is my brother.
Seth Myers: Oh. Hey, man.
Randall: Hey Seth Myers.
24. Bull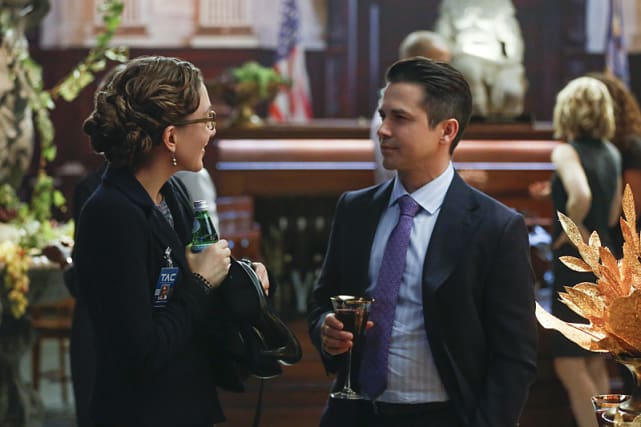 The good news is, he's the best at what he does. The bad news is, he knows it.

Bull
25. Lucifer
Lucifer: I've broken my therapist. Now she's somewhere to the left of totally useless and to the right of babbling lunatic.
Chloe: So she's you, in a skirt.
26. Shooter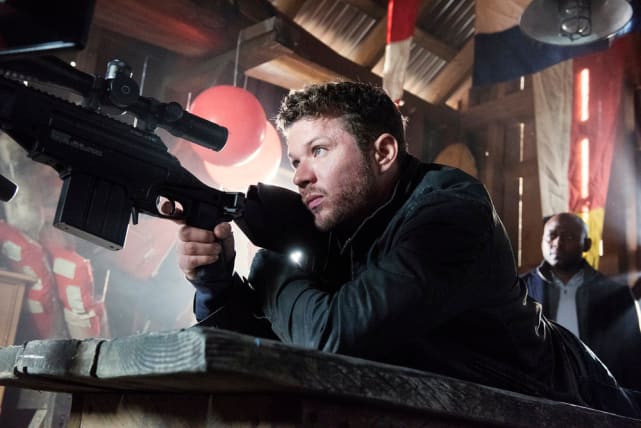 Isaac: I see you are still a bleeding heart Liberal.
Bob Lee: You never know when shit's gonna get weird.
27. NCIS: New Orleans
He made six phone calls to you. Did you ever think he might have something important to say?

Pride [to Hamilton]
28. Scream Queens
I loved Denise as much as the rest of you. Which admittedly wasn't that much.

Munsch
29. NCIS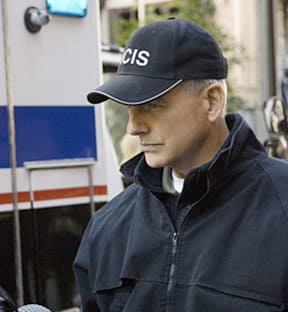 Anthony DiNozzo Senior: I was hoping you would have some words of wisdom?
Gibbs: ...Nope!
30. Chicago Fire
This guy defaced our house. That's a middle finger to every one of us.

Herrmann
31. Queen Sugar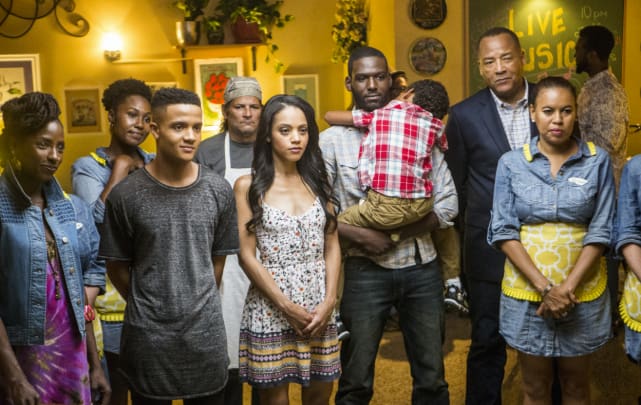 Your momma's been put through the ringer. Put yourself in her place, the betrayal, the humiliation. Taking every arrow while trying to stop every arrow from hitting you. Everybody don't have a momma like that.

Nova
32. Empire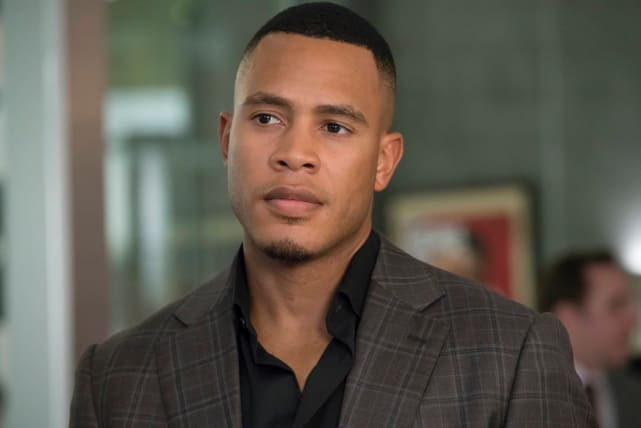 Shyne: I guess what they say is true. The camera does add ten pounds.
Cookie: Well then what is your excuse fat ass?
33. Salem
I know what you are...you're nothing! Nothing but common thieves. Liars. Traitors. Rapists. Murderers. But worse than that, you're cry-babies. Poor, proud, pitiful things. I've seen you, and the best and worst men can be, and I assure you, even the lowest of human has more heart, more soul, than you two. Take what you will; I want nothing of you or yours. Get your hands off me!

Mary
34. Younger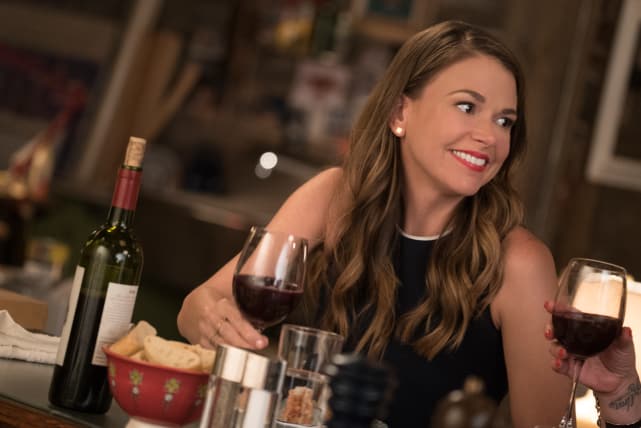 Liza: Oh! I have out of the office lunch plans today.
Diana: Liza, never interrupt my moment with your plans.
35. Arrow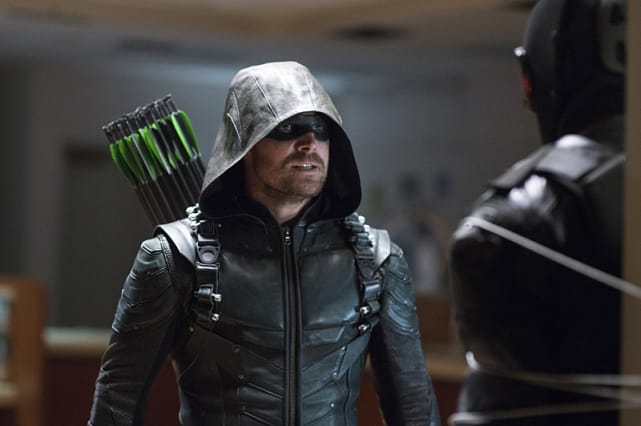 I said go to hell... what, do you need directions or something?

Villain
36. Frequency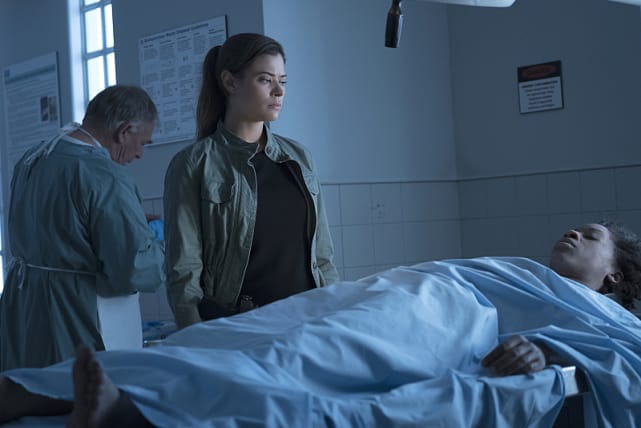 You chose the job, and I chose to move on. You know, we keep score, and we both lose.

Julie
Wait! There's more Quotables from Week Ending November 18, 2016! Just click "Next" below:
Next