Quotables for the Week Ending November 19, 2015

Carissa Pavlica at . Updated at .
So what was going on in the world of quotes this week?
I think we have a bit of a theme going on!!
Alicia wanted to get laid on The Good Wife.
Castle noticed that somebody was getting screwed...out of their money, that is.
And over on Jane the Virgin, Rafael is heading into his third child and still, yes still, NO SEX FOR HIM! Maybe he should take a lesson from Alicia.
Finally, Felicity on Arrow sure made what she was talking about SOUND like it was sexy talk, but we viewers know better. Whoops!
Scroll through the slideshow and see if you can pick up any other themes with the quotes this week!
1. Reign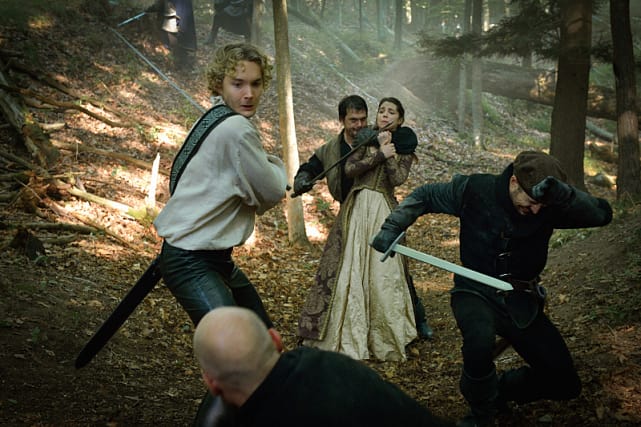 I am no longer the Queen of France.

Mary
2. Grimm
Tell you two things I know about kids. One, they are the future and should be cherished. Two, they're lying little bastards!

Monroe
3. The Good Wife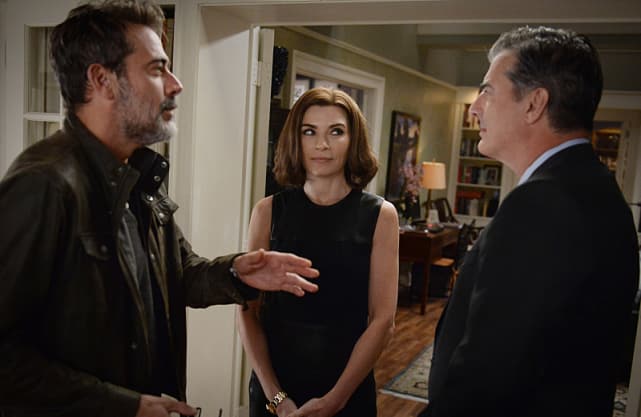 Alicia: Wanna get laid?
Peter: Do you?
Alicia: Sure, I've got 20 minutes.
4. The Leftovers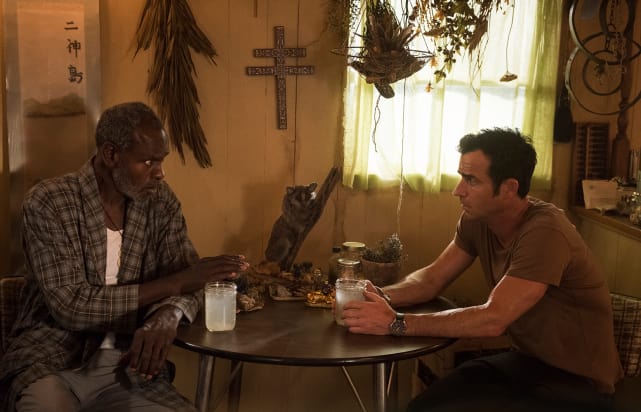 What would you have done if I told you that the solution to all your problems was a magical black man sittin' out on the edge of town? That's borderline racist is what that is.

Patti
5. Crazy Ex-Girlfriend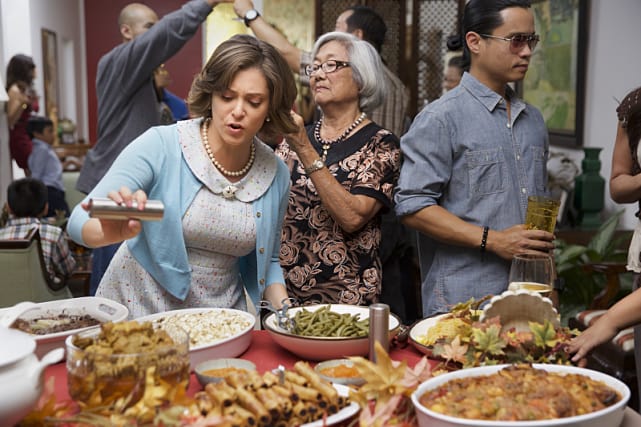 Would I like to go to the Chan's? Would I like to be surrounded by the unconditional love of a hundred Filipinos? Of course I would.

Rebecca
6. Brooklyn Nine-Nine
Terry: Feels like you're being a little harsh.
Rosa: Thanks, good note. I was going for extremely harsh, I'll turn it up.
7. Once Upon a Time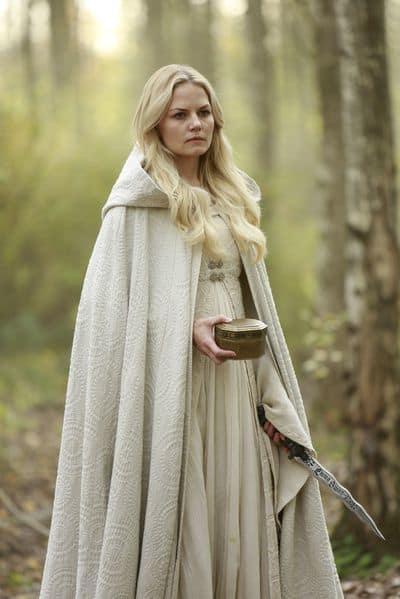 Robin: You have to stay calm and breathe.
Zelena: Shut up. I was a fake midwife. I know the drill.
8. Chicago Fire
Otis: What if there's an ear in there? Or a single bullet?
Cruz: What is wrong with you?
Otis: I'm talking about gang stuff. Ooh, a rattlesnake.
Cruz: What do you know about gangs, Otis?
Otis: I watched the Wire.
9. Quantico
I'm so ashamed that the last time someone cared about me the way you care about me, they were lying to get what they wanted. I never really believed that someone could like me for me.

Caleb
10. The Librarians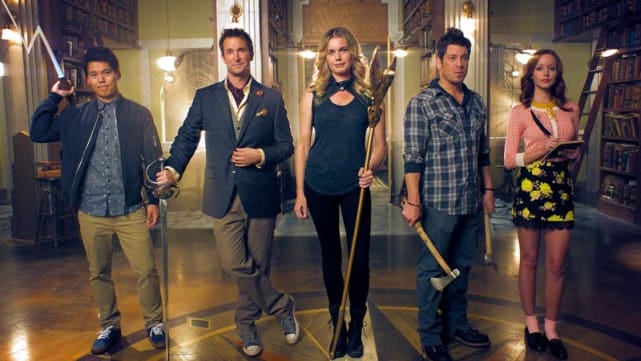 Jake: And by the way, it is infested with spiders!
Jenkins: Ah, well, spiders are our garden friends, Mr. Stone.
Jake: Jenkins... they're three feet long.
Jenkins: ...Ah. I see. I'll order some bug spray.
11. Castle
Looks like someone did not enjoy getting screwed, out of their money that is.

Castle
12. The Last Man on Earth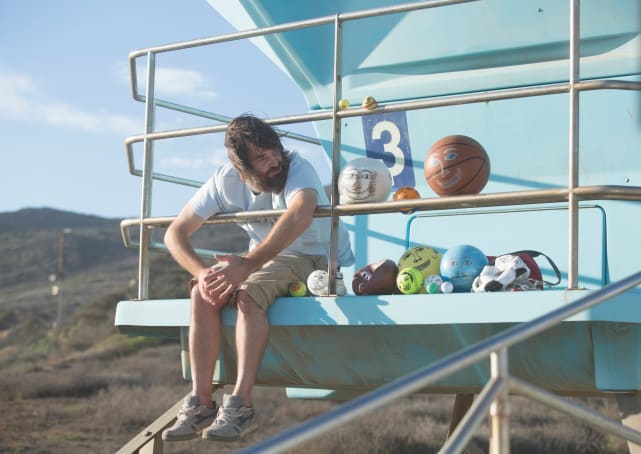 Phil: Look at this guy. Friggin' dip. How does it feel to be yesterday's news, huh? And I'm the hot topic. "This just in: Phil's worse than Tandy. Now over to the weather. Grey skies for that dong. Clear skies in Tandyville. Back to you, Bob. Thanks, Tabitha. In local news, no one cares what's in your friggin' house, ya jagweed." What's that in your house, ya friggin' jagweed?
13. The Originals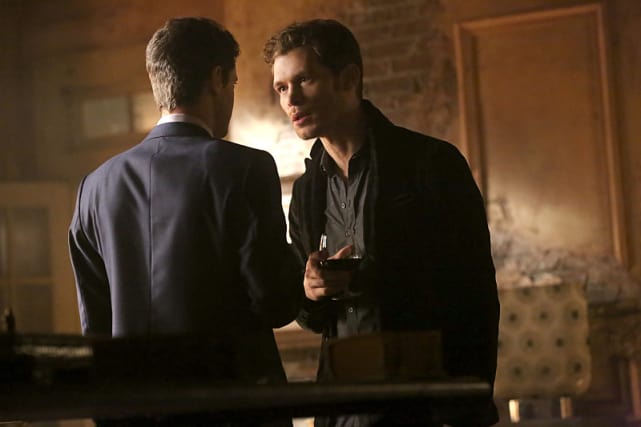 Lucien: I've been called to dine with the Mikaelsons.
Cami: Are they going to serve your head on a platter?
14. The Big Bang Theory
If there were a list of things that make me more comfortable, a list would be at the top of that list.

Sheldon
15. Nashville
You are ruining my life, mom! You're trying to keep me from doing the things I love, but you can't. Okay? You just can't!

Maddie
16. The Walking Dead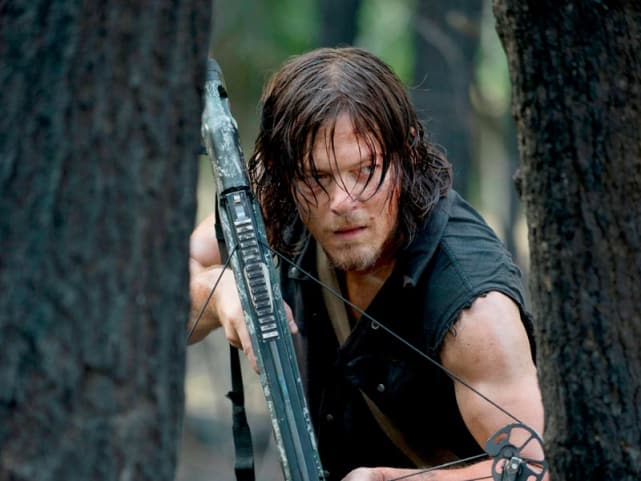 If I've not gotten my psyche situated straight, it's because the shit's continually been hitting the fan.

Abraham
17. Major Crimes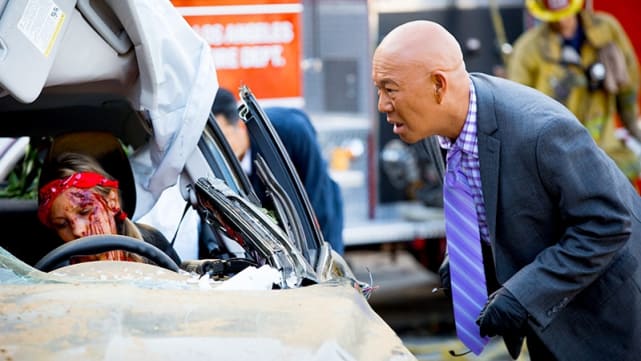 Provenza: Flynn, you'd better be dying.
Flynn: I'm watching you on the news. You know you look better from behind than you do from the front.
18. Scandal
Javi's a good kid. He'll be a good man. And by staying away, I've been a good father. You failed, and the sad part is that you know it, and you're not doing anything about it. So like I said, you are nobody's father.

Huck [to Rowan]
19. Scorpion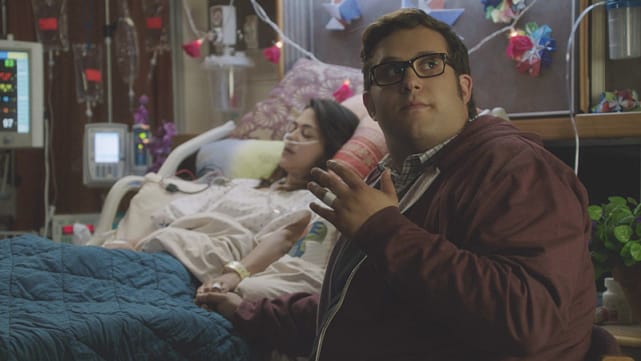 My buddy at the track can get us some horse pee. Hey I'm Ray. Tell the Queen I say, whazzup.

Ray
20. Gotham
So you eat people. Who am I to judge?

The Lady
21. Blindspot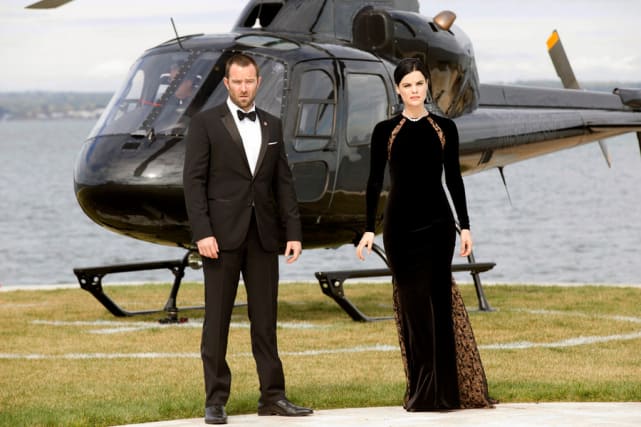 Rich: Who did it? Who killed him?
Jane: I did, with my butter knife.
22. Fargo
You're a little touched, aren't ya?

Hank [to Peggy]
23. Jane the Virgin
Rafael: Twins?
Narrator: For those of you keeping track at home, that's now three children for Rafael, and zero sex.
24. The Affair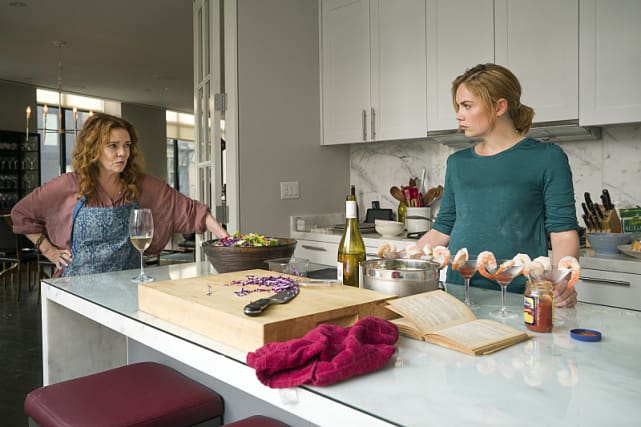 Alison: Noah is using this space as an office. Just until the baby comes.
Athena: Ah. Just until the baby comes. You are aware that it's customary to prepare a space for the baby before the baby arrives, right?
Alison: Yes, I'm well aware.
25. Agents of SHIELD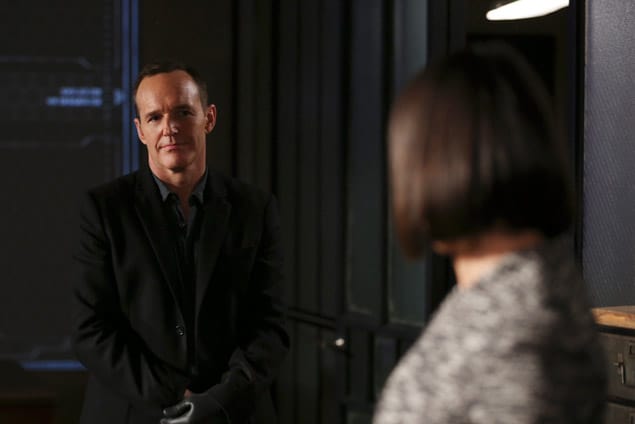 Gideon: The Von Strucker family vault does not exist.
Ward: Truthfully I'd believe you, if you hadn't sacrificed the only heir to it. You control the vault now, right? The vault is said to have HYDRA's greatest power. Why don't you and I put it to good use?

26. The Flash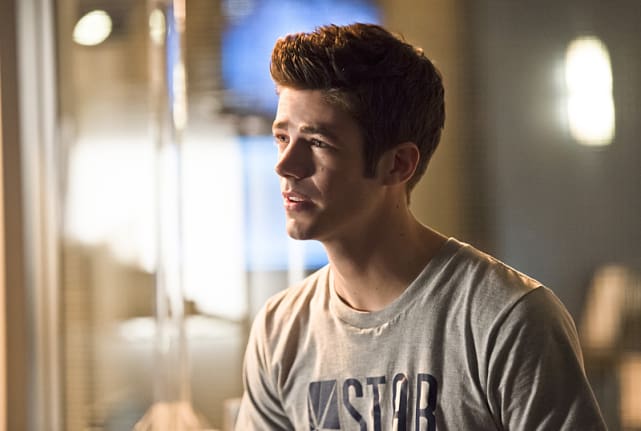 Harry: I am continually amazed by the similarites of our two worlds.
Joe: You got talking gorillas on your earth, too?
Harry: Oh yeah.
Joe: Whew. Remind me never to go there!
27. The Grinder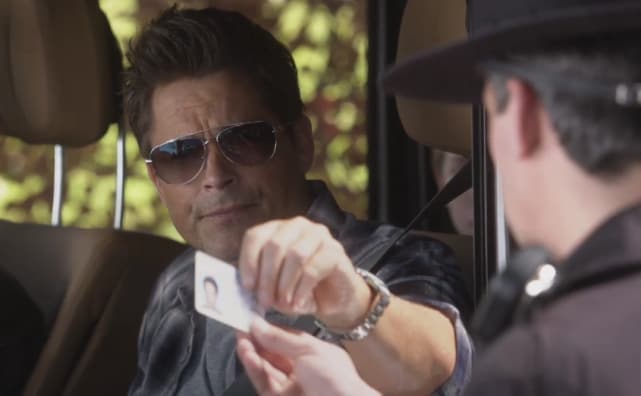 Stewart: You know Dean just because you walk away after you say stuff doesn't mean you made a point.
Dean Sr: But it really does help.
28. Grey's Anatomy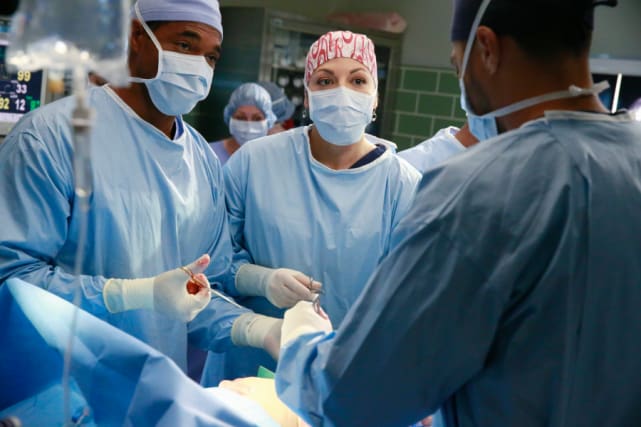 Alex: So what is it? You think she just sees you as my girlfriend?
Jo: She doesn't even see me as that. She would show up in our bedroom and kick me out whenever she wanted to.
29. Homeland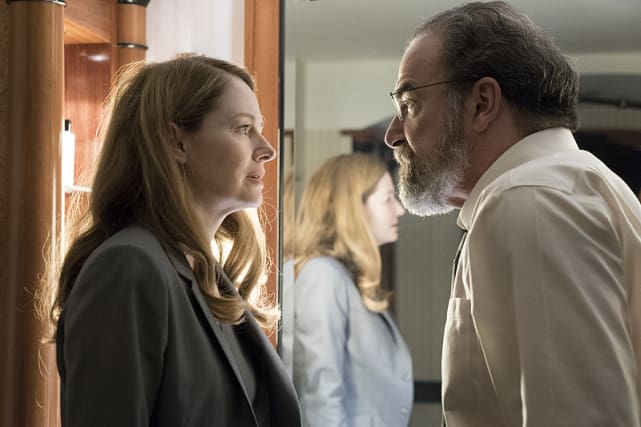 Etai: So what are we doing here, Saul?
Saul: I don't know. I've never defected before.
30. iZombie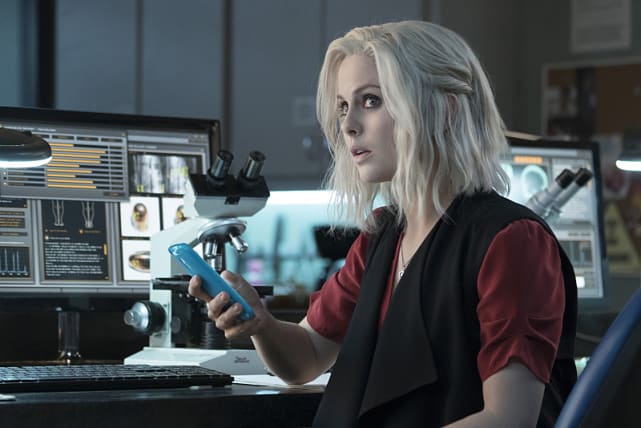 Of course I want to sex you up, girl. You're very attractive, and I very much have a penis.

Major
31. Blue Bloods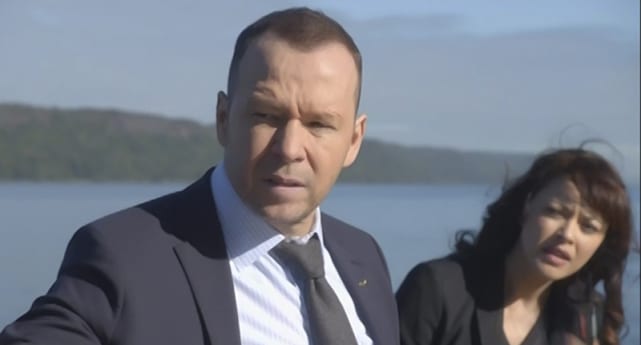 Garrett: Most north eastern liberal arts institutions are not known for respect or appreciation for agencies of law enforcement.
Frank: Preaching to the choir is for showboats and sissies.
32. Modern Family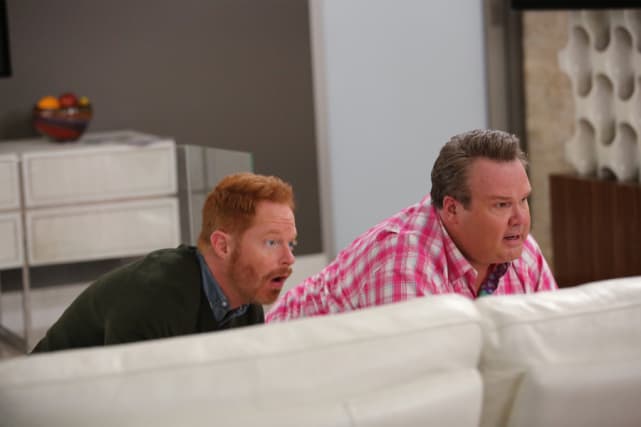 Claire: Ruben again? He wore a Batman cape to the first day of high school.
Alex: You're really judging me right now when you look like a hooker at Comic-Con?
33. Empire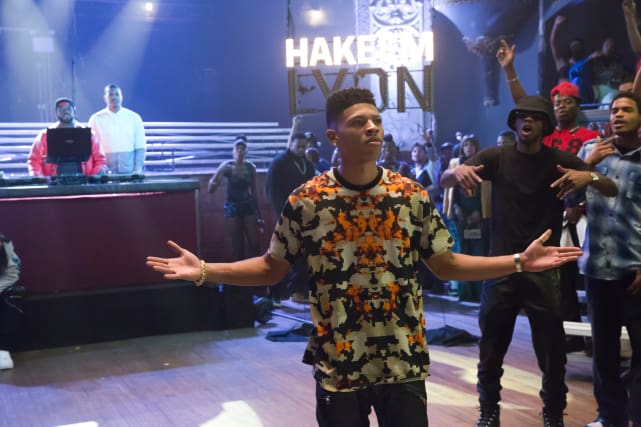 Hakeem: So you working with Jamal? That's why I can't get you to help me with the biggest battle of my life? The battle for Dynasty?
Cookie: It's not what you think, Hakeem.
Hakeem: How come nothing I do is good enough for you? What makes you love Jamal more than me?
34. Chicago Med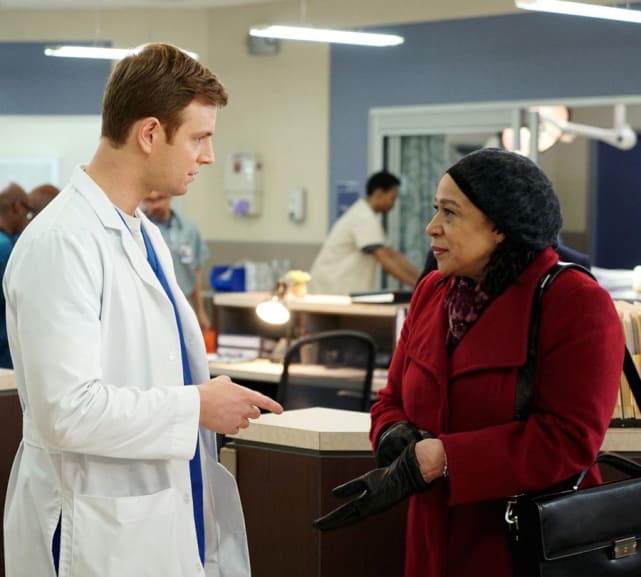 Dr. Daniel Charles: Who's young Rambo over there?
Sharon Goodwin: Hmm? Oh, that's Connor Rhodes the new trauma fellow.
Dr. Daniel Charles: He's gonna light up some estrogen receptors around here.
Maggie: I'll say. He lit mine.

35. Family Guy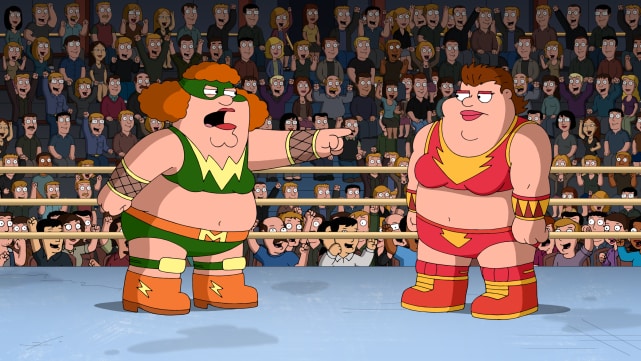 And once again a Heavy Flow has ruined another lady's evening.

Wrestling Announcer
36. The Blacklist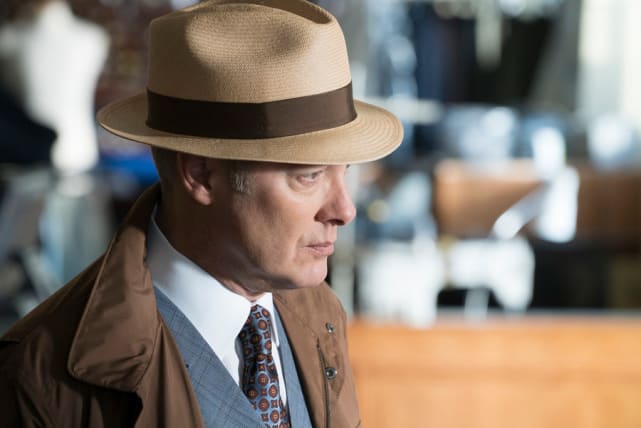 You see, this is why I don't go to family reunions. Aunt Lucille is always arguing with Buddy, Uncle Scott is drunk by noon, and someone's hand is always in the wrong cookie jar.

Red
Wait! There's more Quotables for the Week Ending November 19, 2015! Just click "Next" below:
Next